Cycle path slow zone installed near Djirda Miya
As part of an ongoing effort to protect wildlife around Djirda Miya, the City's award-winning Black Swan Habitat Island, a number of measures have been installed on the foreshore path near the lakes where swans frequent.
The combination of people using the cycle path and wildlife crossing has caused a number of collisions in recent months, prompting the City to create a slow zone. Path markings and signage have been installed to encourage cyclists and scooter riders to reduce their speed and be more aware of wildlife crossing.
These measures follow the closure of waters surrounding Djirda Miya in April, after the Department of Biodiversity, Conservation and Attractions received reports of people fishing and swimming in the area and watercraft approaching the island.
A 5-metre exclusion zone now surrounds the island and the waters between Djirda Miya and the adjacent South Perth foreshore have also been 'closed' to prevent wildlife being disturbed.
The City encourages cyclists and scooter users to exercise caution along the South Perth Foreshore due to the many visitors, wildlife and pets crossing paths while using the foreshore.
More information about this important conservation project can be found on our Black Swan Habitat page.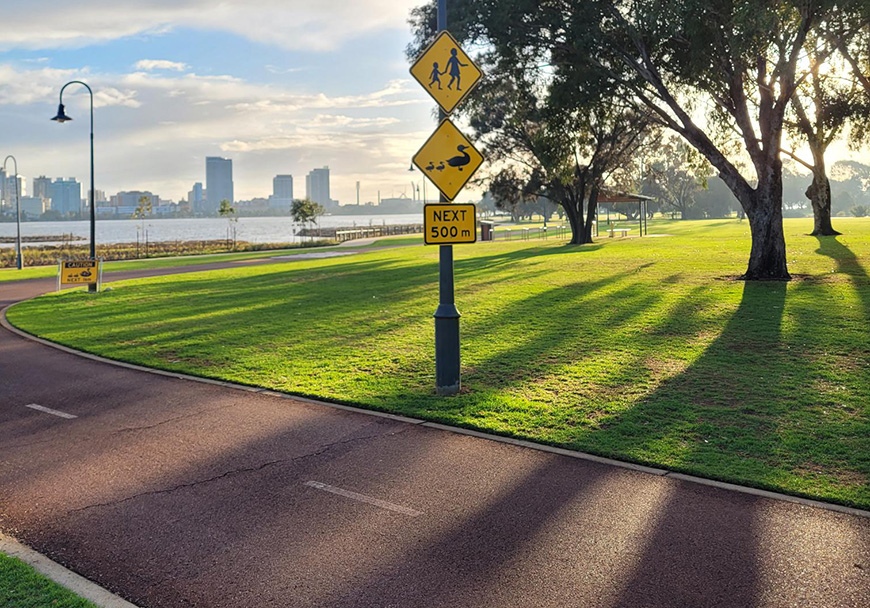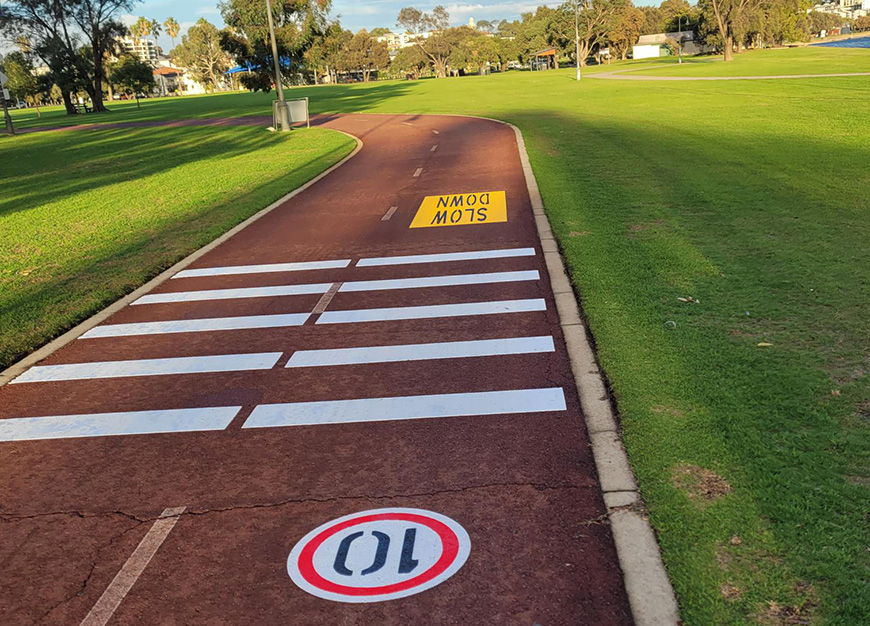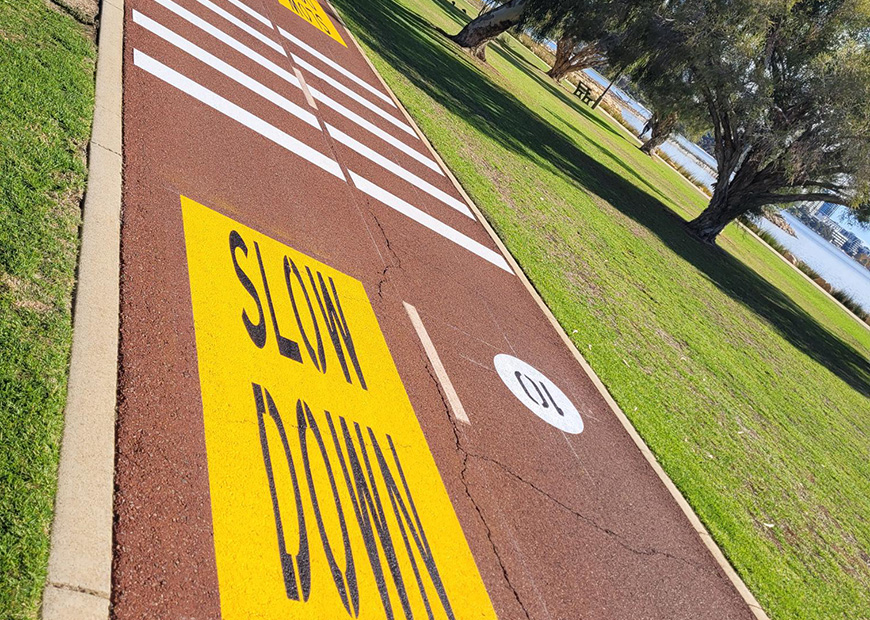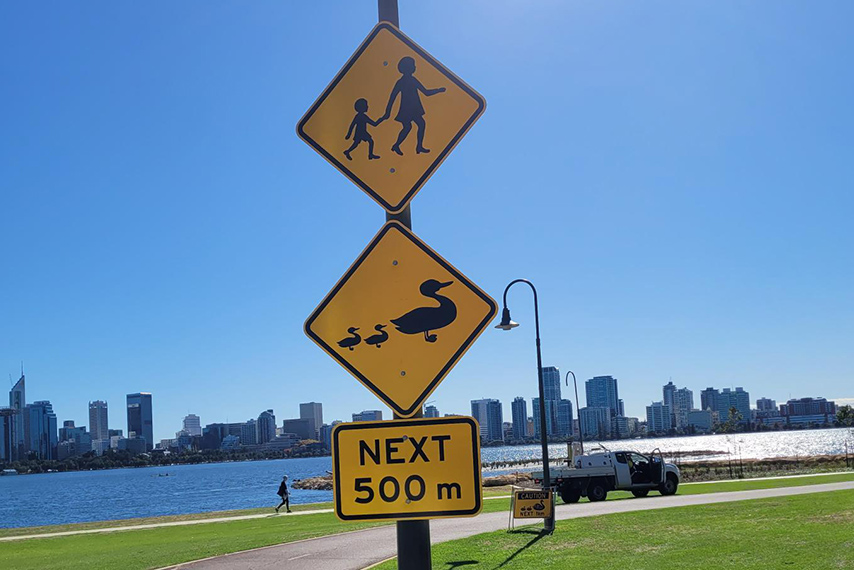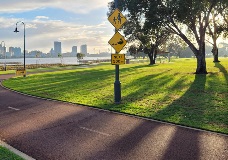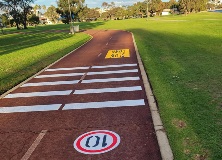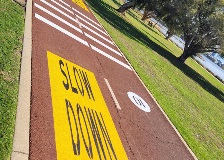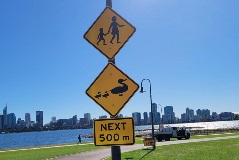 Contact us
For more information, please contact the City.