Local student given top honour
The City would like to congratulate All Saints College student, Kelly Snow, for her incredible accomplishment as the highest achieving year 12 student in the City of South Perth in 2021. Kelly was presented the City's prestigious Ted Maslen Award at the Australia Day Ceremony on Wednesday 26 January 2022.
The award is named after Dr Ted Maslen, who was a prize-winning student, Rhodes Scholar and renowned staff member at the University of Western Australia from 1960. Dr Maslen was founding director of UWA's crystallography centre and head of the Physics Department from 1993 until his death in 1997. Dr Maslen was involved with the City of South Perth for 22 years, and served as a Councillor for three terms.
Along with the award, Kelly will receive a $3,000 prize to assist with costs associated with university studies.
Kelly was offered early entry into UWA and will be studying a Bachelor of Engineering with Honours and a Bachelor Science this year.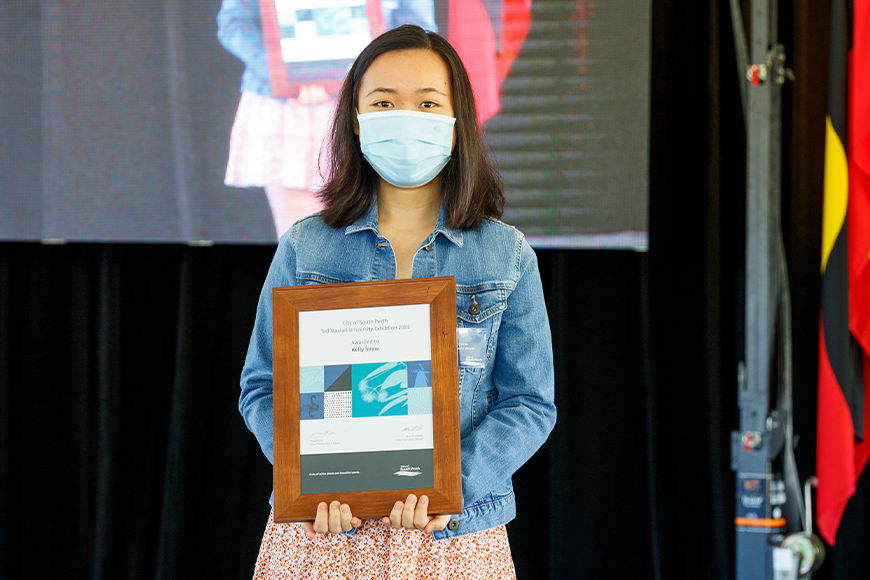 Ted Maslen Award winner, Kelly Snow
Media contact
For media enquiries, please contact the City's Communications Officer.