City celebrates all abilities
On 3 December each year, the United Nations' International Day of People with Disability (IDPwD) is celebrated across Australia. By supporting IDPwD we are challenging the way we think about disability to help grow a more inclusive Australia.
Guided by our Disability Access and Inclusion Plan, the City is making positive changes to ensure our community is a place where the needs and aspirations of all people are respected equally. While we recognise there is always more we can do, IDPwD is a great opportunity for us to reflect on how far we have come and celebrate the services and activities that make our City a more inclusive place to live and visit.
All Abilities Dance event
The City is taking the opportunity to increase awareness, understanding and acceptance of people with disability by hosting a dance event for all abilities. Our All Abilities Dance Night will take place 6-8pm Friday 3 December at South Perth Community Hall and will bring people from all walks of life together to experience the joy of dance in a welcoming environment.
Performances by Ballroom Fit dancers are sure to impress the crowd and there will be plenty of opportunity for everyone to get involved with a dance experience using sports wheelchairs and vision altering glasses. Lean more and book.
Improving access to City buildings
In 2020/21 we proudly completed a number of projects that have seen City buildings become safer and more accessible. This has included the installation of a universal access toilet and shower at Manning Bowling Club, a new entry near the lifts at Manning Library and ramps at both Comer Pavilion (home of South Perth Toy Library) and McDougall Park Community Kindergarten.
New facilities have been built with accessibility in mind, including the Ferry Tram Barn at Windsor Park and Collier Park Mini Golf where the first nine holes can be accessed by wheelchair or using a pram. Phase two of the Manning Hub project has included ramps, tactile pavers and accessible parking at Welywn Avenue shops and the new Manning Laneway.
More improvements are in the works, with universal access toilets planned for South Perth Bridge Club, Como Bowling Club, further upgrades to Manning Bowling Club, and concept designs prepared for accessible and ambulant public toilets at Comer Reserve and Coode Street.
Inclusive tennis
Manning Tennis Club is home to the WA Top Spinners, a wheelchair tennis group. The club hold regular wheelchair tennis sessions at 10am on Wednesday mornings, open to everyone in the community. The City was pleased to be able to assist Manning Tennis Club to become one of Perth's wheelchair tennis friendly centres by installing a universal access toilet and shower, ramps to the courts and alfresco pathway. Visit the Manning Tennis Club website to find out more.
South Perth Tennis Centre will host a free All Abilities Tennis Afternoon Clinic, 2-5pm on Saturday 11 December. The event is held in partnership with Break Point Tennis with coaching and light refreshments included. Visit the South Perth Tennis Centre website to find out more.
Events for everyone
To help everyone enjoy what's on offer locally, we are working to improve accessibility at the City's major events. We received positive feedback on additions to Sounds in the Park concerts this year including Auslan interpreters, an increase in ACROD parking bays and track matting to allow access for people using a wheelchair or pram. We continue to look for new ways to make our events more inclusive.
Working together with our community
We can only improve by listening, and the City works in partnership with our community to create opportunities for people of all abilities. Our Inclusive Community Advisory Group has provided advice to the City on disability access since 2009. The group includes representatives from key service providers, the community, elected members and staff who meet on a quarterly basis.
The City recently reviewed our Customer Service Charter to ensure it aligns with our Disability Access and Inclusion Plan and senior staff undertook disability training. Our inclusive approach to community engagement means we always strive to offer a wide range of options for people to participate in surveys and engagement activities including printed surveys, in person sessions, over the phone and online through our Your Say South Perth website designed to Level AA Web Content Accessibility Guidelines.
Libraries that come to you
South Perth and Manning Library provide a Home Reader Service to help people who are temporarily or permanently housebound continue to enjoy their local library. If you are unable to leave your home, you may be eligible for a free book delivery every two weeks. Let us know the type of books that interest you, and we will hand pick a selection and deliver them to you at home.
In addition to an extensive large print and audio collection, we offer Better Beginnings bags which focus on 'touch and feel' components including braille board books. Many of our eResources also have the option to change fonts and font sizes. We also have a special collection of novels written in simplified language to help adults who are learning English as a second language. The novels also come with a CD to read and listen along.
What else?
There are a number of services offered year-round by the City that you may not have heard about. A beach wheelchair is available to use free of charge at South Perth Foreshore. The key can be collected from Mister Walker restaurant at Mends Street Jetty and the wheelchair picked up near the Scented Gardens at Sir James Mitchell Park.
A swing especially designed for people with limited mobility is also located along the foreshore at Sir James Mitchell Park, near the accessible playground at the end of Hurlingham Street. The Liberty Swing can be used with or without a wheelchair and is operated with a Master Locksmith Access Key.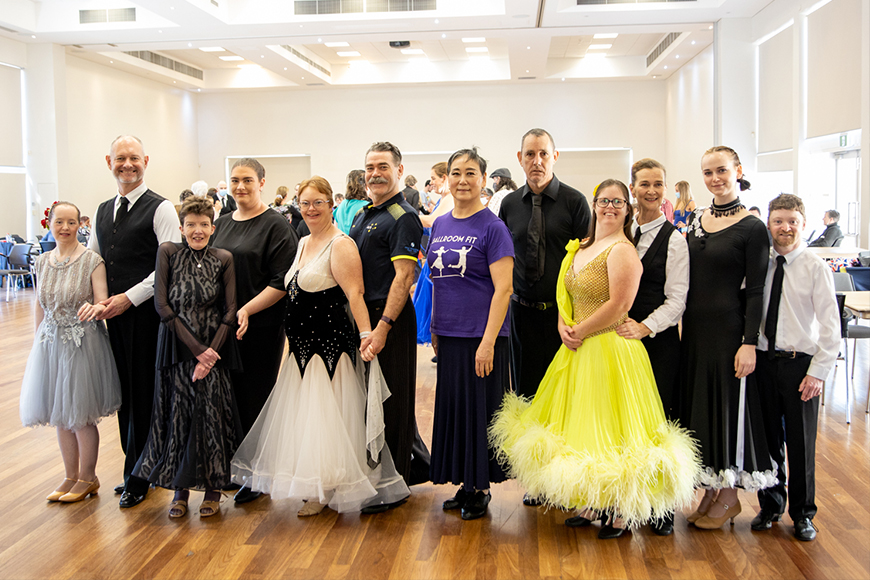 Media contact
For media enquiries, please contact the City's Communications Officer.