Talented young writers celebrated
Winners of the City's 35th annual South Perth Young Writers Award (SPYWA) were announced at a presentation evening on Thursday 29 July 2021. Sponsored by Millpoint Caffe Bookshop, the competition is open to students from Year 1 to Year 12 who live or attend school in the City of South Perth.

SPYWA attracted 170 entries this year, demonstrating a high standard of talent and creativity. Shortlisted entrants attended a workshop to develop their writing skills and refine their story before moving to the finalist round.

SPYWA aims to inspire young people to express their creative ideas through writing. Entries are judged across five age categories by a panel of librarians, writers and children's literature enthusiasts.

The most outstanding entry is awarded the Christobel Mattingley Bronze Medallion, named after award winning children's author and founder of SPYWA. In 2021 the Christobel Mattingley Bronze Medallion was awarded to Eleanor Jones for her fascinating work of fiction titled Favours. Favours tells the story of a young girl's less than welcoming journey to a forest and explores the meaning of asking for help in a difficult situation.

City of South Perth Mayor Greg Milner said the City is proud to support young people to develop their writing skills.

"By celebrating young writers through SPYWA we hope to encourage their literary endeavours into the future. Story topics ranged from tales set in different worlds, to social issues like mental health and the struggles faced by refugees.

"The standard of entries this year was very impressive. Given the level of talent and creativity on display from our young writers, I can only imagine what wonderful literary works they will create in the future. I look forward to seeing what these talented young writers go on to achieve.
"I would like to thank our sponsor, Millpoint Caffe Bookshop, and congratulate the SPYWA winners and entrants."
2021 SPYWA winners
Christobel Mattingley Bronze Medallion Winner
Favours by Eleanor Jones
Lower primary, year 1-2
First place: The Rush of the Night by Natalie Hatfield
Second place: The Tale of a Thieving Cyborg by Ethan Miskell
Highly commended: A Crazy Kitchen by Daniel Chen
Middle primary, year 3-4
First place: Lost at Sea by Thomas Richardson
Second place: A King's Mighty Quest by Zayn Zamin Hizat
Highly commended: Night by the Ocean by Yara Awartani
Upper primary, year 5-6
First place: Cliff Face by Evie Johnson
Second place: Catalyst by Sonia Duryea
Highly commended: The Cutlery Competition by Simran Hadli
Lower secondary, year 7-9
First place: Walls Around My Heart by Alexia Flynn
Second place: If Only by Sienna McPhie
Highly commended: My Silver Cross by Felice Pascoe
Upper secondary, year 10-12
First place: Favours by Eleanor Jones
Second place: Butterfly by Brody Horsfield
Highly commended: Winter's Breath Ethan Ho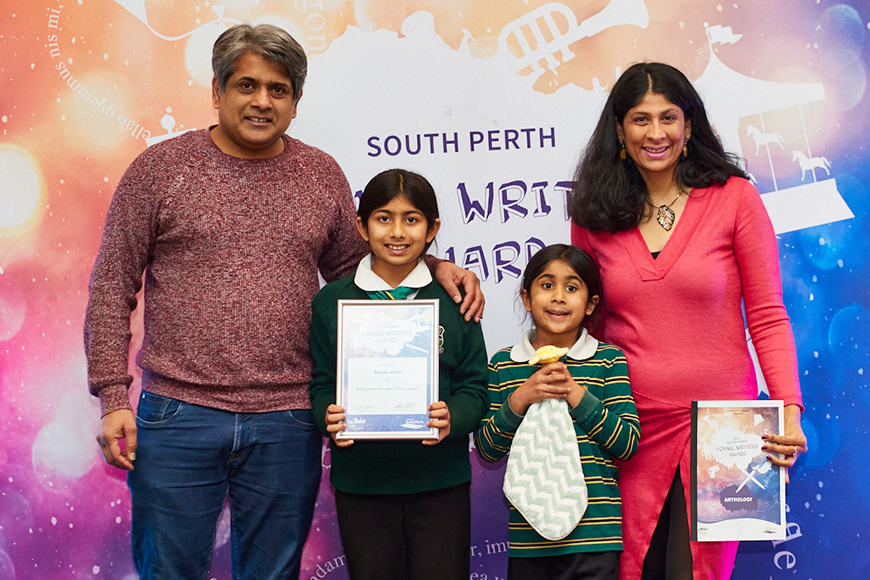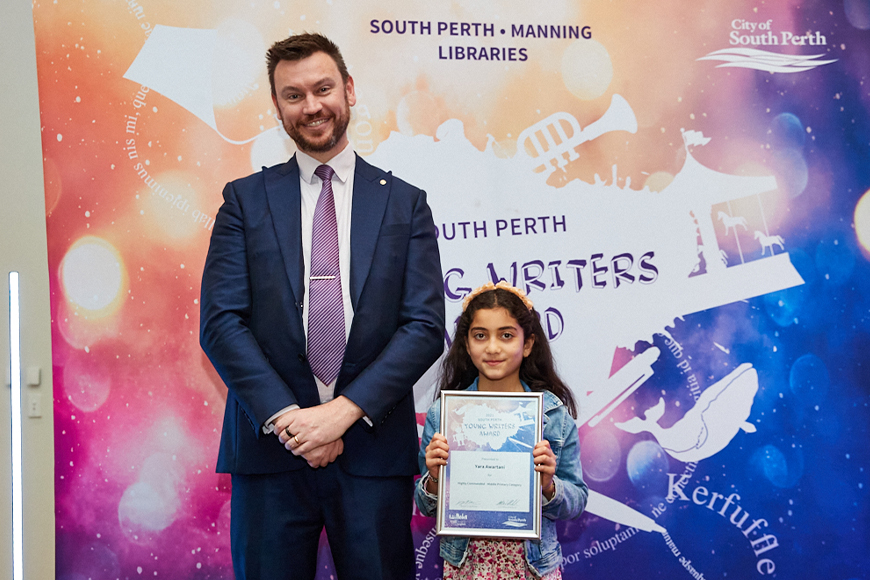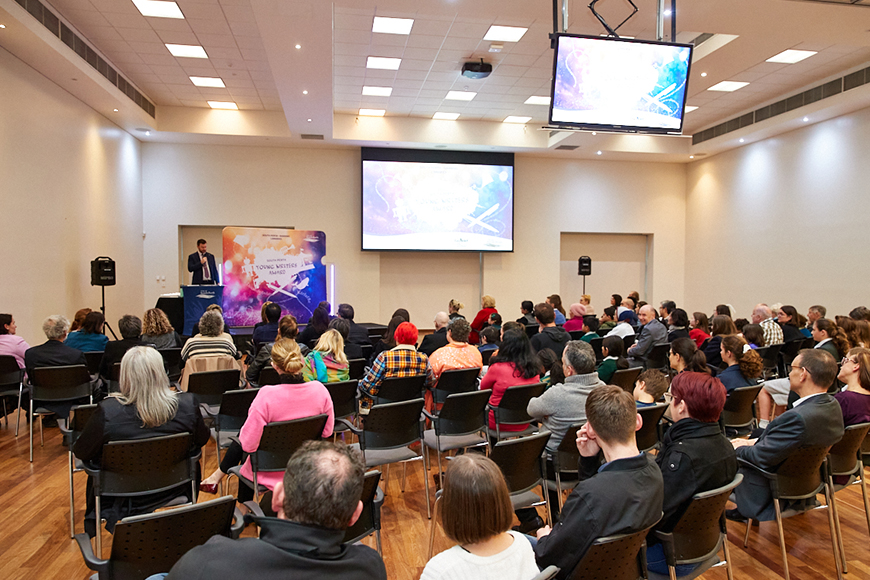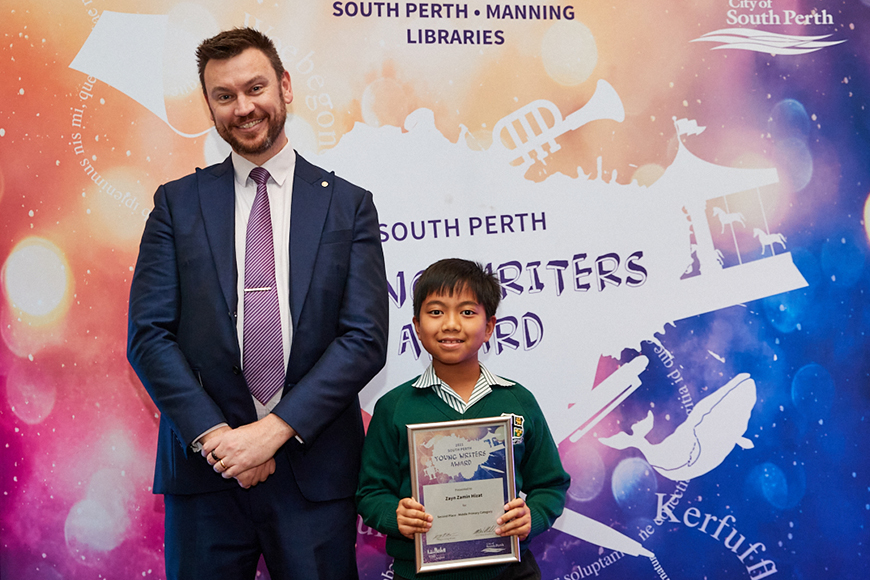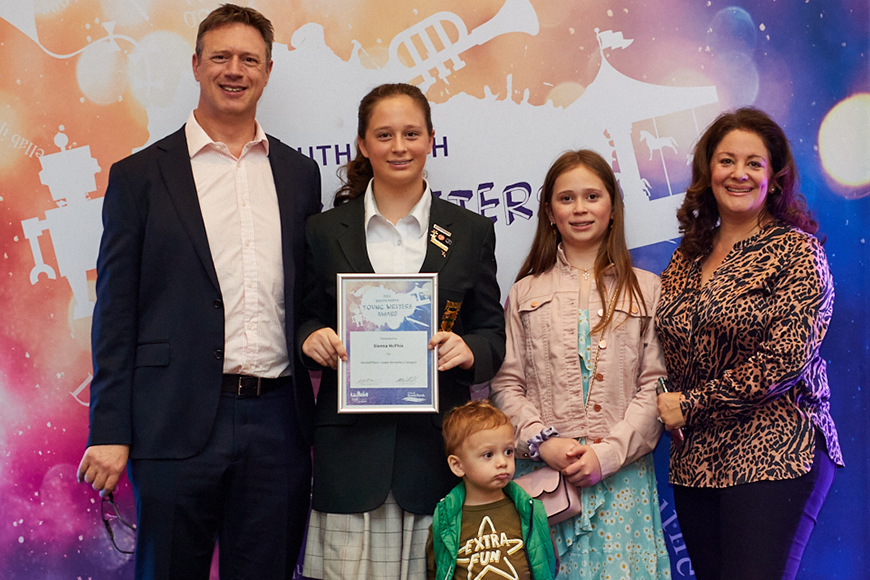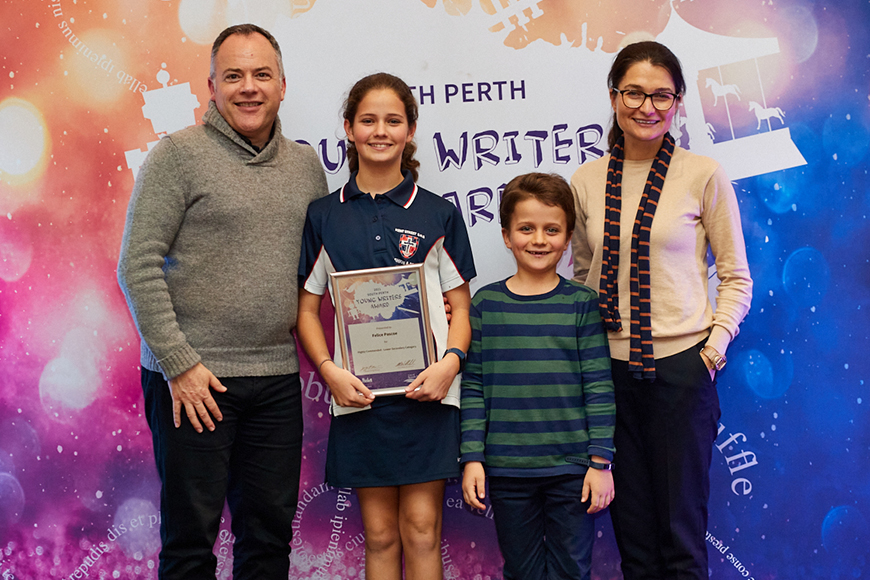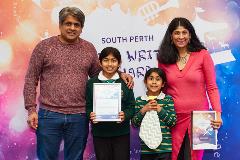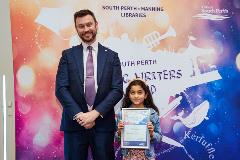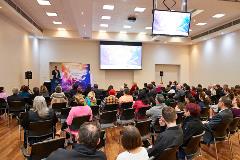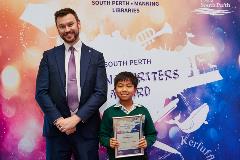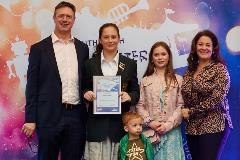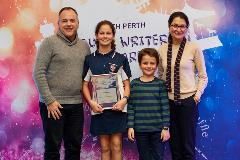 Media contact
For media enquiries, please contact the City's Communications Officer.