Morris Mundy Reserve upgrade
The City recently developed a design for a multi-use court at Morris Mundy Reserve in Kensington in line with the City's Community Recreation Facilities Plan 2019-2033 and in response to a number of requests from community members for a larger court.
The design included new table tennis tables to be installed on the existing court and the construction of a new sports court for basketball and netball.
Following discussion with neighbouring residents, the City made a number of refinements to the design and following independent acoustic advice, the expanded basketball court will no longer go ahead.
Instead, only netball will now be located at the site. The new court will be the first full size outdoor netball court within the City. Adjustable rings will enable junior and senior players to train there.
The existing sports court will remain as is, with table tennis tables no longer included in the design. No additional lighting will be installed as part of this project.
The project is jointly funded by the City and the Australian Government's Infrastructure Investment Program Stimulus: Supporting your community program. The program supports jobs and resilience of local economies to help communities bounce back from COVID-19.
Construction is planned to commence in winter and will be completed in spring 2021. The majority of the reserve will remain open throughout the construction period with small sections fenced off as and when required.
Contact us
For more information, please contact the City.
Related Articles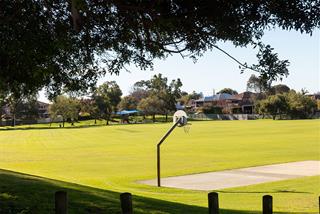 Morris Mundy Reserve makeover
Morris Mundy Reserve is about to receive a makeover with an upgrade to the existing quarter court and the construction of a new multi-purpose larger court.