South Perth Sculptures Some of Australia's Best Street Art Drawcards
Four sculptures installed at Mindeerup at Mends Street Jetty on South Perth Foreshore have together been named as one of the best public art experiences in the nation.
The four pieces have collectively been shortlisted for the 2020 Australian Street Art Awards' Best Metropolitan Art gong.
The announcement continues the accolades for the City of South Perth, which also secured a finalist birth in the 2019 Awards in the Best External Mural category.
These sculptures have helped transform Mindeerup into the urban heart of South Perth and an exciting tourism destination. The four pieces are:
Karl Kep Ngoornd-iny which means Fire and Water Dreaming, a collaborative piece by Whadjuk Noongar artist Yondee Shane Hansen and Art+ (Art Coordination) that uses light and sound technologies to tell a timeless story of the Noongar seasons and the life cycles of Country that the traditional owners observed.
Yedi Waangki-ny, meaning Songlines, is a series of eight sculptural reliefs with patterns that reference emu feathers, rock formations, water holes, rain clouds and songlines which was also designed by Yondee Shane Hansen and Art+ (Art Coordination).
Mikaela Castledine's Mends Street Mob are ten meerkats that celebrate some of the most loved residents of nearby Perth Zoo and can be found in two gangs – one in Mindeerup central and another along Mends Street.
Promenading Emus are a family of two adult birds and a chick paused in mid-meander that were created by Russell Sheridan.
Mindeerup piazza is part of the City's Connect South project focused on improving public amenity via place activation, wayfinding, access to transport and greater economic opportunity. A traditional Noongar name meaning 'place of the shore', the name Mindeerup acknowledges the significance of this area in Noongar culture and heritage.
The winners in all eight Australian Street Art Awards categories will be announced on Tuesday 2 March on Queensland's Sunshine Coast.
Awards Director, Liz Rivers, said "The Awards showcase destinations like South Perth that are using outdoor art to transform their street scapes, while educating travellers about the magnificent array of publicly-accessible art that can be found in every corner of the country.
"Judging focussed on the way the art has been used to attract visitors and bring the local community together safely under the challenging COVID-19 conditions. "With COVID restrictions on indoor numbers in most states and territories, street and public art is a free gift to every traveller." Ms Rivers said.
Arts tourists from within Australia are high value visitors – they stay 42.8% longer and spend 55.9% more when travelling than domestic tourists overall, according to the Australia Council for the Arts' Domestic Art Tourism: Connecting the Country 2020 Report.
"Australia has a long history of creating sculptures, monuments and other street art that is captivating to visitors. However, until two years ago there was no way of rewarding towns and precincts that created these art-related experiences for visitors. The Australian Street Art Awards has remedied that shortcoming," Ms Rivers said.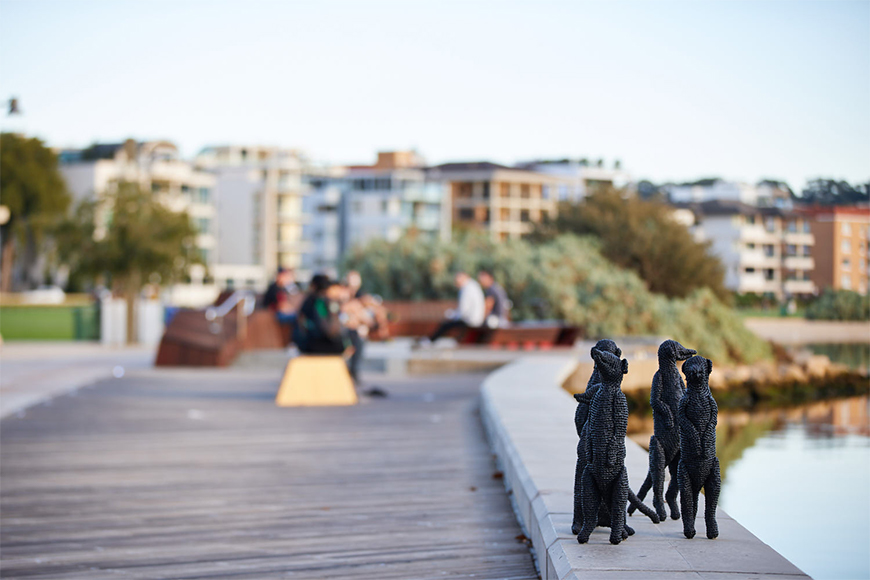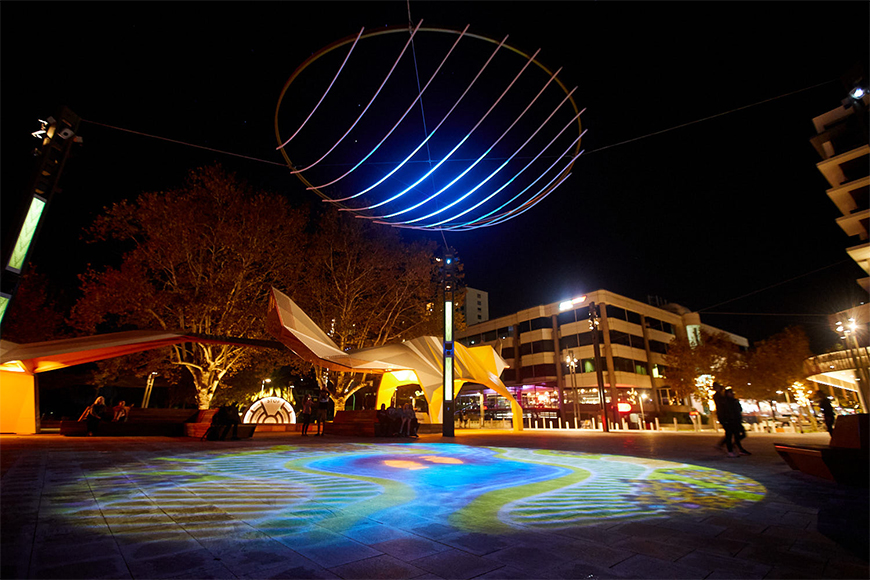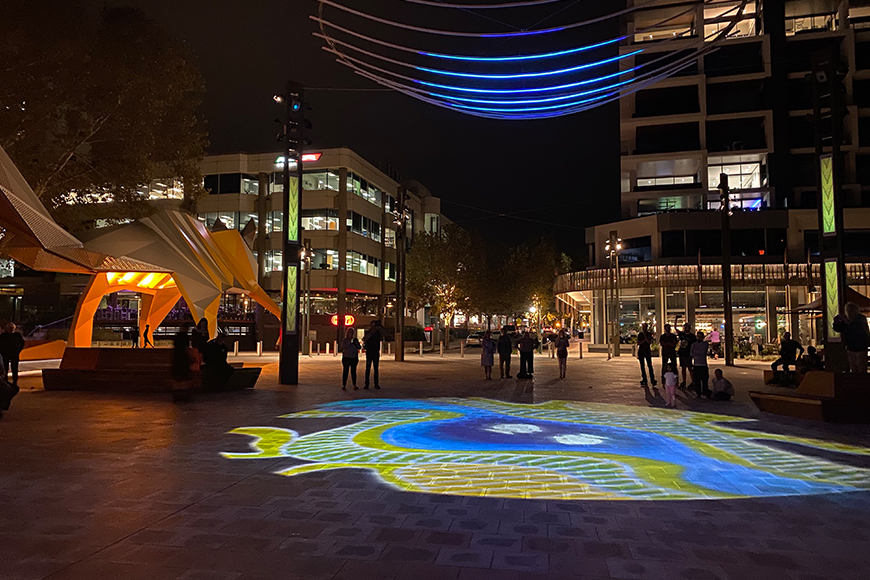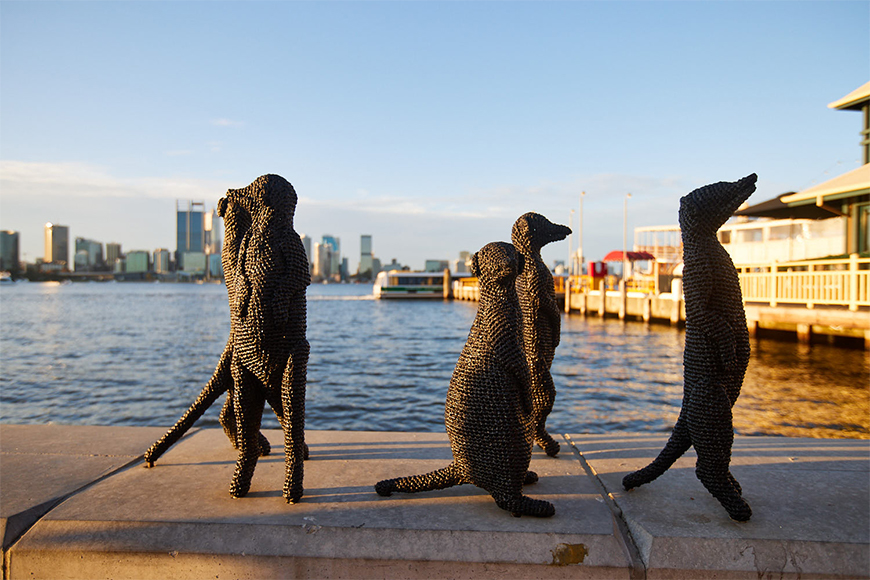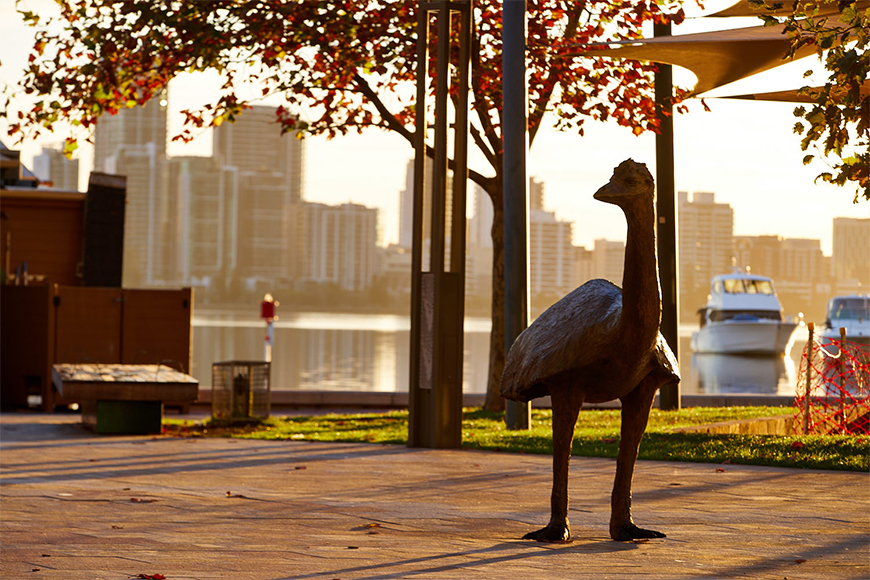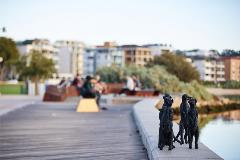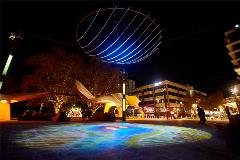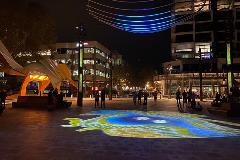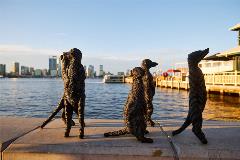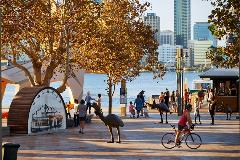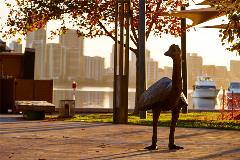 Media contact
For media enquiries, please contact the City's Communications Officer.