Auspire Community Citizen of the Year Awards presented to outstanding locals
Each year on Australia Day, the City of South Perth has the pleasure of presenting the Community Citizen of the Year Awards in conjunction with Auspire, the Australia Day Council of WA.
These prestigious awards are supported by 73 local governments across Western Australia and recognise and celebrate outstanding contributions to community life and active citizenship.
Over 240 awards will be presented to community members and groups in 84 communities across the state from Derby to Esperance.
More than 806 individual nominations were received from the community.
This year, we received 22 nominations for individuals and groups living or working primarily in the City of South Perth across four categories:
Young Citizen of the Year (under 25 years)
Senior Citizen of the Year (over 65 years)
The Active Citizenship Award, for a community group or event, and
Community Citizen of the Year.
Category winners were judged to have made a significant contribution to the local community, demonstrated leadership on a community issue resulting in the enhancement of community life, introduced a significant initiative that has brought about positive change and added value to community life, and have inspiring qualities as a role model for the community.
Mayor Milner acknowledged the outstanding contribution of all winners and nominees at the presentation ceremony.
"Congratulations to all of the wonderful nominees and winners. Thank you to everyone who took the time to nominate individuals and groups for these awards," he said.
"It is truly inspiring to know we have such a diverse and extensive network of dedicated and passionate people within our community.
"You are all role models for our community. The City of South Perth is incredibly lucky to have each of you generously contributing to the rich social fabric of our City.
"You have demonstrated leadership and brought about positive change. Your actions have made a significant contribution to the local community, improving the lives of the people in this great City. We are enriched by each and every one of you and I commend you for your efforts."
Senior Community Citizen of the Year Award
Angela Carr
Angela sits on the Manning Primary School P&C bushland committee. She is actively involved in the South Perth Learning Centre, City of South Perth Environment Association and Manning Uniting Church.
Angela has a long history of working in the local community. In 1985 she initiated the Manning Primary School P&C bushland committee.
Angela was the Chairperson of the City of South Perth Environment Association for many years.
She has made a significant contribution to local lives through the establishment of the South Perth Learning Centre in 1987. Angela established the learning centre with the help of friends and the community. She was coordinator for two years and ran a number of courses.
As president of the Urban Bushland Council, Angela lobbied many politicians to ensure that regionally significant bushland was retained in the Perth Metropolitan Regional Scheme.
She has made significant contribution to the Manning Uniting Church and subsequently the initial stages of Southcare.
Angela continues to be a leader in her community, organising activities such as a walking group and book club.
Nominees
Judy Cottrell
George Gleeson
Veronica Lawrence
Rie Saxton.
Young Community Citizen of the Year Award
Anthony Meo
At 18 Anthony established Reds Volleyball Club in Salter Point. He started the club to provide a safe place for young people in the City of South Perth to learn and develop skills.
Anthony is Reds Volleyball Club president, coach of junior boys teams and a previous coach of the Reds State League women's team.
For four years he has worked with Aquinas College, Penrhos College and a number of local primary schools to incorporate SpikeZone Junior Development into the Reds Volleyball Club.
During COVID-19, Anthony managed a 300% increase in youth membership (mainly girls). With the increase in members, Anthony spent countless hours trying to source suitable court space and coaches to ensure everyone was able to participate.
Nominees
Matilda Barrett
Dillon Monteiro
Sophie Smith
Jemma Sproul
Kurtis Tanna
Isabella Thomason.
Active Citizenship Award for a group or event
Aquinas College Community Garden Volunteers
Five year 10 students from Aquinas College volunteered to help transform McDougall Park Community Garden.
They volunteered weekly after school to help make the garden more practical and functional, weeding, mulching and planting vegetables.
Organic vegetables grown at the garden are donated to local groups and charity organisations. The project will continue with improvements to the buildings and ongoing garden maintenance.
Nominees
Community Citizen of the Year Award
Darryl Davenport
Darryl is the driving force and founder of Ballroom Fit (ballroom for seniors), Para Dance (for people who use wheelchairs) and Ability Dance (for people of all abilities including people with vision impairment, intellectual disabilities, Autism, Downs Syndrome and dementia).
Darryl is passionate about sharing his love for dance with everyone. He has taught ballroom dancing for over 30 years and also coaches a Masters Formation Team.
In 2003 he taught students at the Active Foundation at the Rocky Bay Facility.
He is the founder of Perth's only same sex not-for-profit dance group OUTdance.
Darryl brought Para Dance and Ability Dance to Australia not just the City of South Perth. His contribution has been to provide a safe, respectful and joyful environment for all to experience the joy of dance.
Nominees
Dwayne Augustin
Vida Corbett
Carl Daggers
Garry Gower
Julie Ham
Michael O'Brien
Helen Wills-Johnson.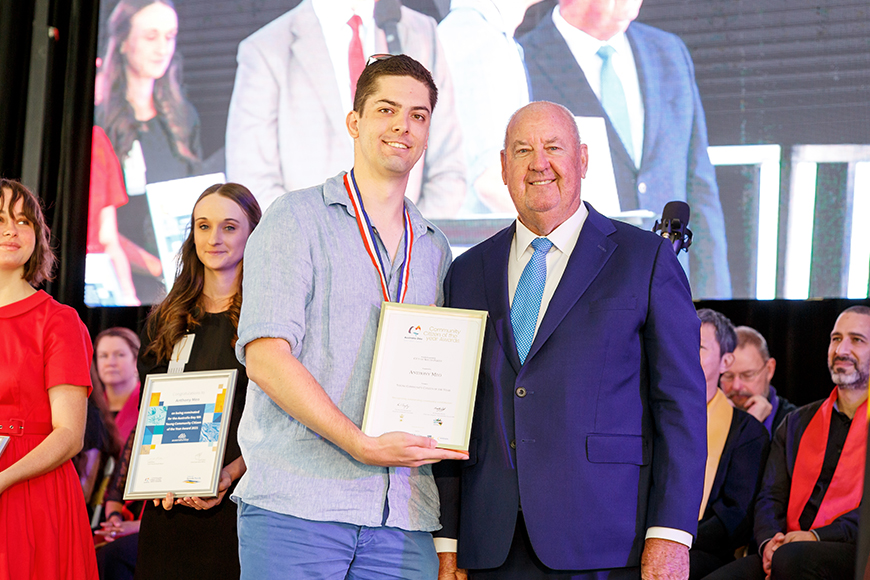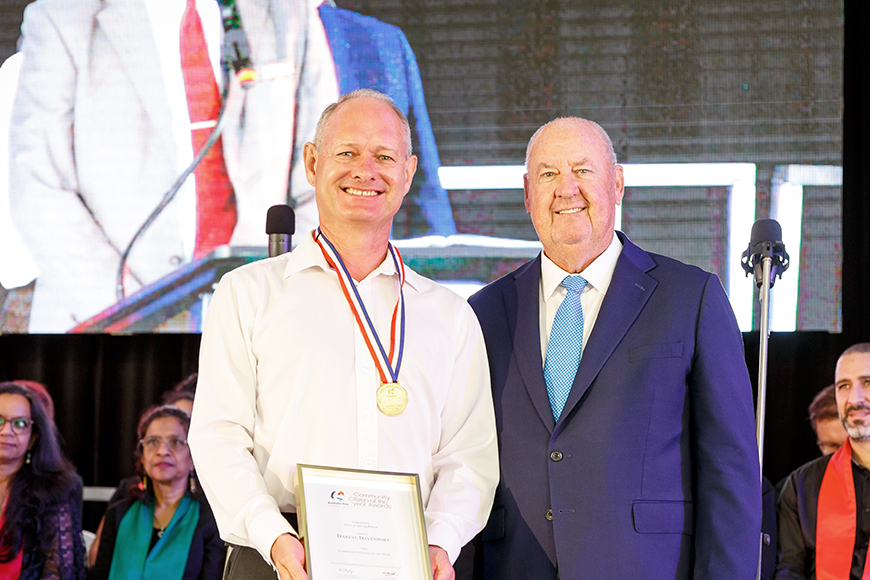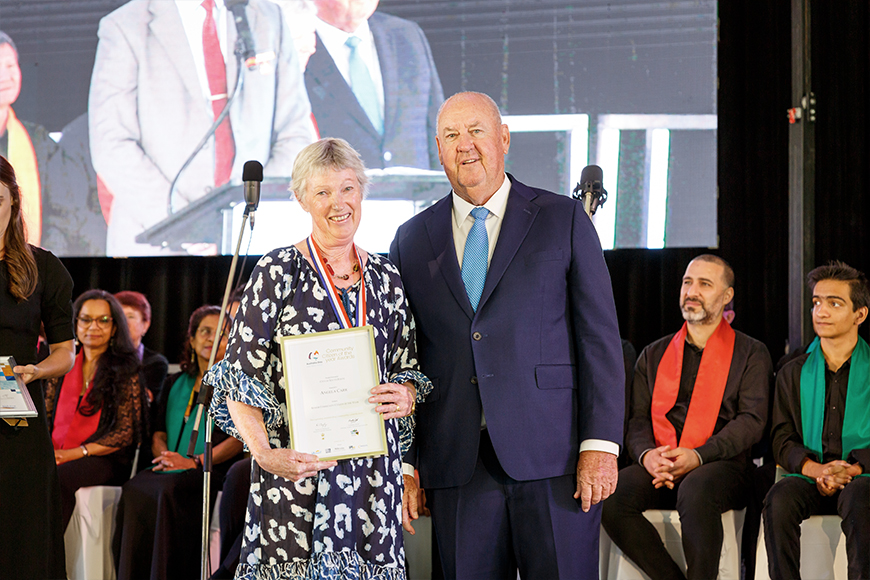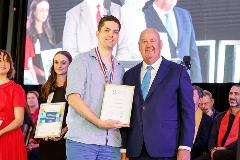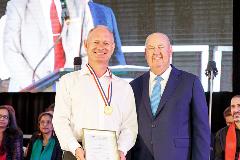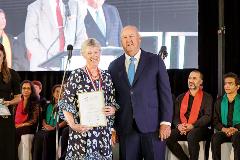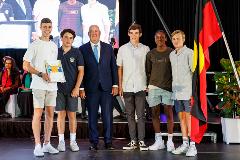 Media contact
For media enquiries, please contact the City's Communications Officer.