A-Reserve - Roaming Lion
Event Information
Date

DATE


7 February - 30 June 2020


Add event to calendar

Time

TIME
All day

Location

LOCATION
Ryrie Reserve
Ryrie Ave, Como

Cost

COST
Free

Hosted by

HOSTED BY
City of South Perth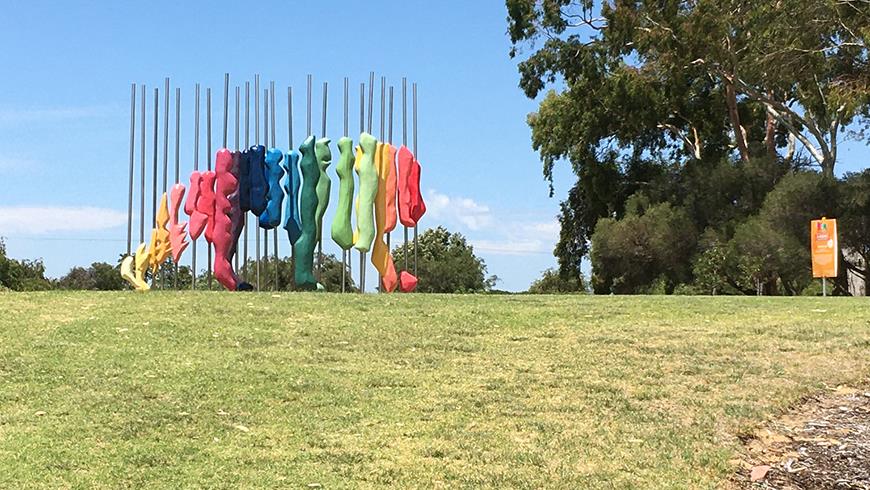 Artist Vincent Elliott has installed a colourful temporary sculpture Roaming Lion at Ryrie Reserve in Como.

The sculpture consists of a number of colourful abstract elements in a three-dimensional installation. When viewed from the right angle, the image of a large lion comes into focus.

The work references the big cat residents of the Perth Zoo, and also playfully refers to the fact that Lions live in "reserves" of a slightly different kind in other parts of the world.
The temporary art installation has been extended and will now be on display until 30 June 2020.
The A-Reserve program of temporary public art commissions artworks for selected green spaces, distributed around the whole of the City of South Perth. This program seeks to provide "front-row" arts and cultural experiences to people who reside in different parts of the City. View more Public Art in the City.
Event contact
For event related enquiries, please contact the City's events team.