Former Councillor awarded Honorary Freeman of the City title
Former City of South Perth Councillor Colin Cala has been awarded the Honorary Freeman of the City title, recognising his exceptional service to the local community.
Presented at the Australia Day Morning Ceremony on Sunday 26 January 2020, the title acknowledges Mr Cala's length of service, level of commitment, leadership qualities and dedication to providing benefits to the community.
Mr Cala first became an elected member in 1995 and has been one of the longest serving councillors in the Perth metropolitan area, having completed his most recent term in October 2019.
He also has a remarkable personal story. He overcame significant health challenges in his early life to complete high school, qualify for higher education and ultimately graduate from the nearby Western Australian Institute of Technology (now Curtin University) with an architecture qualification.
Having been actively involved in the community for many years, he was a founding member of the Residents and Ratepayers Association of Karawara in 1994, and assisted Gowrie Early Learning Karawara from the late 1990s until 2002.
During his time on Council, Colin represented the City on the Rivers Regional Council, CEO Evaluation Committee, Property Committee, Public Art Advisory Committee and the Joint Development Assessment Panel.
City of South Perth Mayor Greg Milner announced the Honorary Freeman of the City title, having spent two years as a councillor alongside Mr Cala.
"The consistently exemplary standard of Colin's service makes him more than deserving of this title," Mayor Milner said.
"I consider Colin to have been a model councillor – he is hard-working, diligent, personable, compassionate, selfless, fair-minded and ethical. This is a view that is plainly shared by his fellow Elected Members and by the City of South Perth community in general."
Mr Cala was honoured to receive the title, which has only ever been awarded seven times previously, lastly in 2016 to Mr Kevin Trent OAM RFD – previous City of South Perth Councillor from 1980-1999 and 2002-2015.
"To have received an award of this magnitude is without doubt a great honour," Mr Cala said.
"I have tried to focus on outcomes during my term as councillor and considered it a privilege to serve the community in this role with like-minded colleagues and the support of a strong professional administrative team – a privilege that I owe to the residents of the City who placed their confidence in me to do so.
"Like many members of Council, I was thrust into public life due to a single issue in my locality. This first step from being one of the silent majority in my community, has led to a quarter of a century of advocacy and policy development across the whole of the City."
Other recipients of the Honorary Freeman of the City title include former mayors WCG "Billy" Thomas, James George Burnett, Peter Campbell, and Mr John Hardwick OAM; former members of parliament Phillip Pendal and Hon Bill Grayden AM; and most recent recipient Mr Kevin Trent OAM RFD.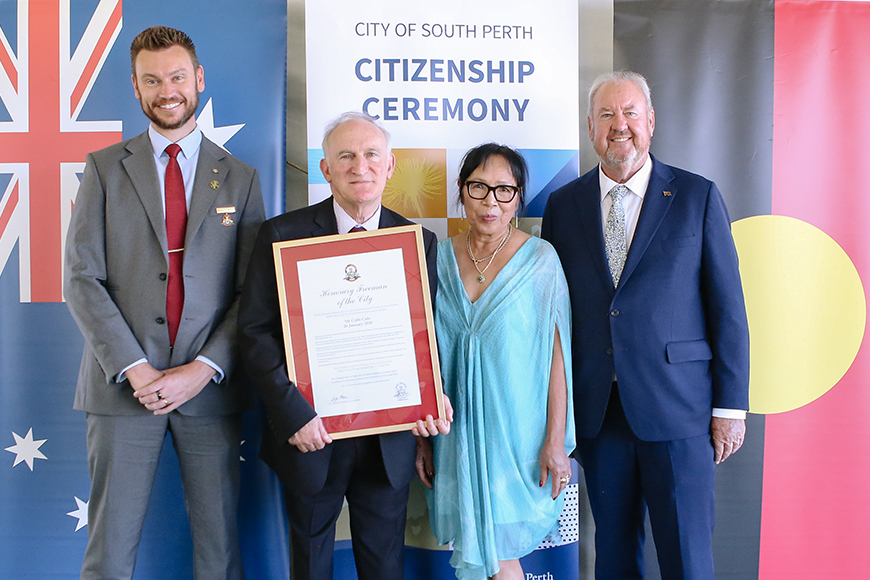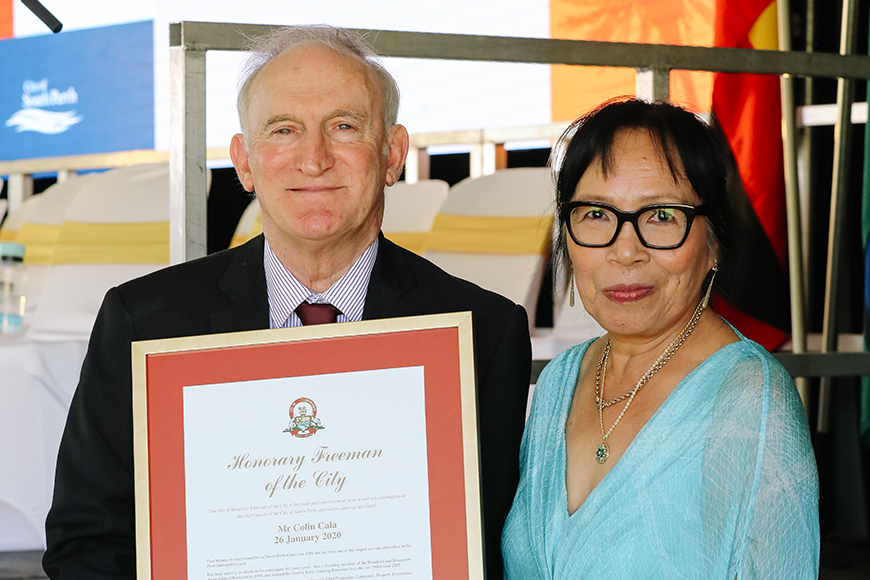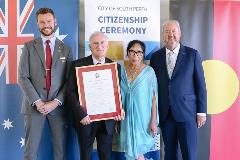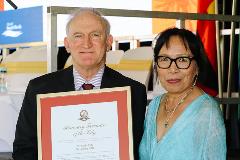 Media contact
For media enquiries, please contact the City's Communications Officer.