Important changes to Australia Day traffic, parking and road closures
Residents in South Perth will be receiving the Australia Day 2020 flyer this week, which includes important information about changes to traffic, parking and road closures.
Residents who live within the Access Restricted Area (marked as the yellow area on the map) and do not have their address listed on their driver's licence will need to apply for an access permit.
If you expect visitors on Australia Day and have parking space available, you will also need to apply for a permit for your visitors.
Permit applications must be received by 24 January 2020.
To find out more or to apply for a permit, visit the Australia Day page on the City's website.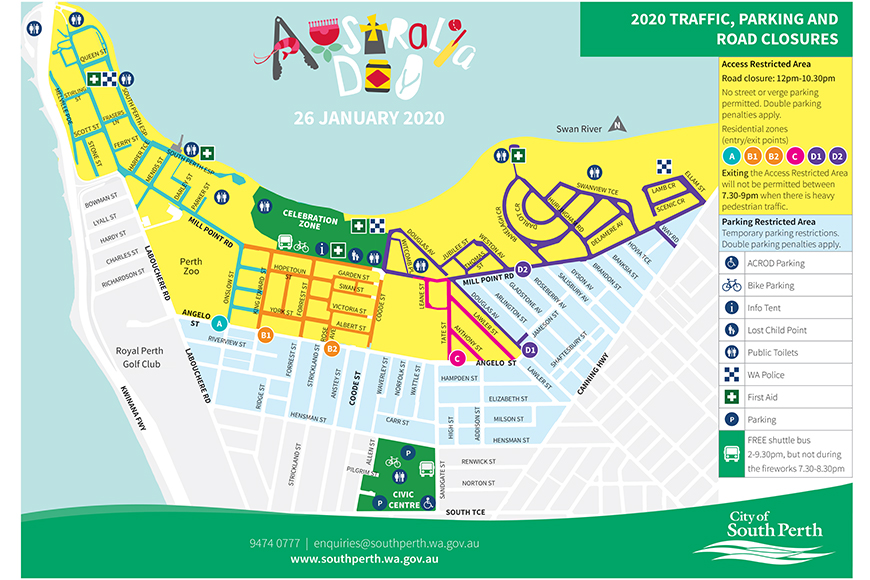 To view a large version of the map, please click here.
Media contact
For media enquiries, please contact the City's Communications Officer.