Connect South lighting to be tested tonight
Lighting tests will be conducted tonight to assess the recent installations at Connect South, Mends Street piazza in anticipation of the public opening in a few weeks.
A range of spectacular lighting options have been installed at the South Perth Foreshore in recent months, including a chandelier and catenary (suspended), bud lighting in the trees along Mends Street and new street lighting.
The lighting on the foreshore will run overnight tonight so the contractors can assess and adjust brightness levels and determine phasing and timing options before the site is open to the public.
Connect South aims to transform Mends Street as the gateway to South Perth, reinforcing the links with Elizabeth Quay and Perth, and creating a vibrant, unique destination for residents and visitors to meet at and enjoy.
Additional Gobo projection lighting installation will follow in December and is currently in the late stages of testing off-site.
See the Connect South page on the City's website for more information.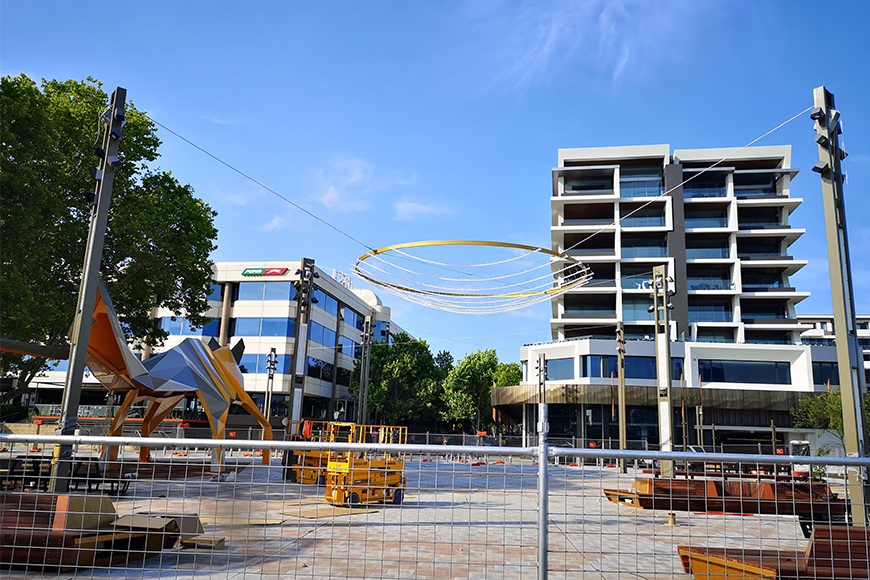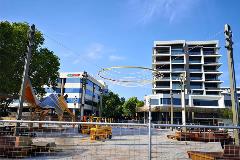 Media contact
For media enquiries, please contact the City's Communications Officer.