Emerging Artist Award People's Choice winner announced
Congratulations to the 2019 Emerging Artist Award People's Choice winner Cameron Richards who took out the $500 Soco Realty prize with his impressive Miss Priya Premkumar portrait.
Richards' piece impressed the public and judges alike, having also been awarded the major Open Award on Thursday 17 October at the official awards and opening ceremony.
As well as winning the cash prize, the People's Choice Award winner's piece is reproduced and pasted up as a large scale image in the undercroft carpark at Coles Supermarkets at Angelo Street, alongside previous winners.
Richards' piece earned 11 per cent of total public votes, submitted throughout the duration of the Emerging Artist Award Exhibition from 18-26 October. The nearest contender received six per cent of votes, and 57 of the 67 works received votes.
Now in its 17th year, the Emerging Artist Award is one of the cultural and creative highlights for the City and its community. It recognises artists within the first five years of their career and is open to young artists in secondary school, dedicated amateurs and those who need a helping hand on their journey as an artist.
This year, six of the nine award category awards were won by artists 25 years and under, further confirming that the award is attracting a high calibre of young emerging artists.
Sixty-seven pieces were selected by industry judges Sue Starcken, Jana Braddock and Sharyn Egan from 150 submissions for the exhibition, which was well received by the public with 745 visitors and positive feedback provided about the high standard of this year's works.
The full list of award winners is available on the City's website.
Twelve pieces were sold this year, with thousands of dollars going directly to the young and emerging artists themselves.
The City purchased two of the winning works, Wandjina Dreaming by Rory Charles (winner of the Aboriginal Artist Award) and Built Within by Zainub Khan (winner of the Local Theme Award), which were recommended for acquisition by the expert judging panel and are complementary pieces that comment on the care of and management of country and environment.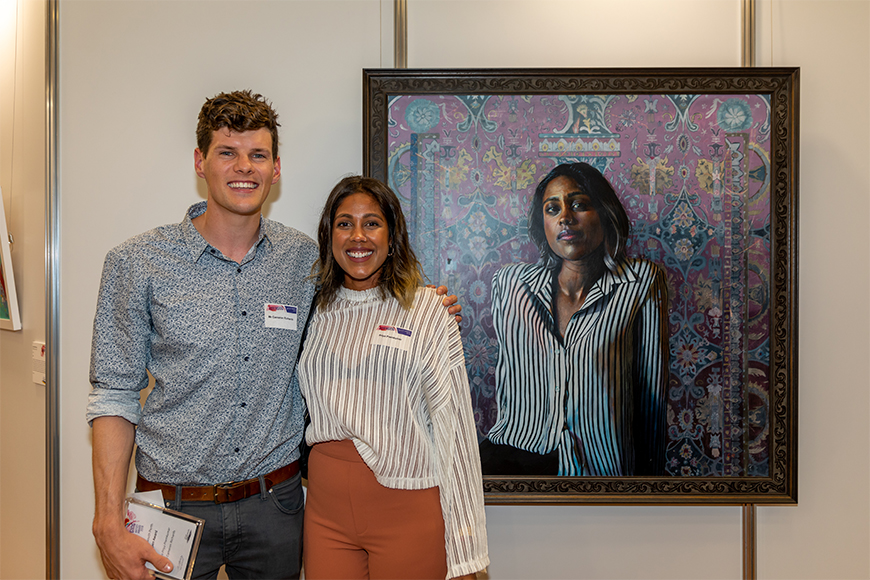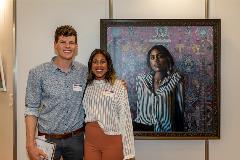 Media contact
For media enquiries, please contact the City's Communications Officer.