2019 Emerging Artist Award winners announced
Winners of the City of South Perth's 2019 Emerging Artist Award were acknowledged last night (Thursday 17 October) at South Perth Community Hall.
Now in its 17th year, the Emerging Artist Award is one of the cultural and creative highlights for the City and its community. It recognises artists within the first five years of their career and is open to young artists in secondary school, dedicated amateurs and those who need a helping hand on their journey as an artist.
The award announcement marks the opening of the exhibition of shortlisted works, with 67 pieces on display as selected by industry judges Sue Starcken, Jana Braddock and Sharyn Egan.
Cameron Richards received the $4,000 major prize, the City of South Perth Open Award for Miss Priya Premkumar. The judges described Richards' portrait as showing a high level of dedication and technical ability, revealing his insight and confident vision by capturing and conveying the complex relationship between himself and the young woman he depicted so thoughtfully in the beautiful painting.
The exhibition, curated by Ron Nyisztor, opens to the public today and runs until Saturday 26 October 2019.
Five of the selected winners – for the Open, Sculpture/Textile, Resident, Aboriginal Artist and Youth categories – were under 25 years of age, an encouraging sign the award is attracting and supporting young talent in WA.
The judges shortlisted from 150 entries, awarding prizes to the following winners:
$4,000 City of South Perth | Open Award
Cameron Richards, Miss Priya Premkumar
$750 Karalee on Preston | Local Theme Award
Zainub Khan, Built Within
$200 Highly Commended
Jacqueline Rolston, Untitled
$750 Preston Street IGA | Youth Award
Luka Buchanan, And Sometimes I Just Sit
$200 Highly Commended
Olivia Biasin, Collecting, Sharpening and Organising Every Pencil I Own
$750 Liquor Barons on Angelo | Works on Paper Award
David Atkins, The Gorge
$200 Highly Commended
Marla Bishop, Trans-formation
$750 White Frame | Painting Award
Bee Khaw, Reflection
$200 Highly Commended
Kellie Orr, Amour-Propre
$750 Curtin University | 3D Sculpture/Textiles Award
Greg Molloy, Dancing Beasts
$200 Highly Commended
Nicole Francois, Unself: Sewn, Paper, Ink
$750 Curtin University | Aboriginal Artist Award
Rory Charles, Wandjina Dreaming
$200 Highly Commended
Kiya Watt, Wagual
$750 John McGrath MLA | City of South Perth Resident Award
Sam Hopkins, In the Midst of Chaos
$200 Highly Commended
John Kik, John Kik
$500 Soco Realty | People's Choice Award
This award will be presented to the work that receives the greatest number of votes from exhibition visitors by the close of the exhibition period. Details of the winner will be available on the City's website after the exhibition has closed.
Community members and visitors are able to view, purchase, and vote for their favourite pieces to win the People's Choice Award. The winner of the People's Choice Award will be announced in the week commencing 4 November 2019 and may be seen amongst past winners of this prize as a large paste-up in the undercroft carpark under Coles in Angelo Street.
A series of special events will be held across the coming week including Art Talks, a Wine and Cheese Tasting Evening, Seniors Afternoon Tea, and inclusive Tactile Tours. See the City's Emerging Artist Award page for more information.
Thank you to our prize sponsors
The Karalee
Liquor Barons on Angelo
Preston Street IGA
Curtin University
White Frame
John McGrath MLA
Soco Realty
Exhibition hours
Friday 18 to Saturday 26 October 2019
10am-4pm, Monday to Thursday
10am-6pm, Friday and Saturday
Closed Sunday 20 October 2019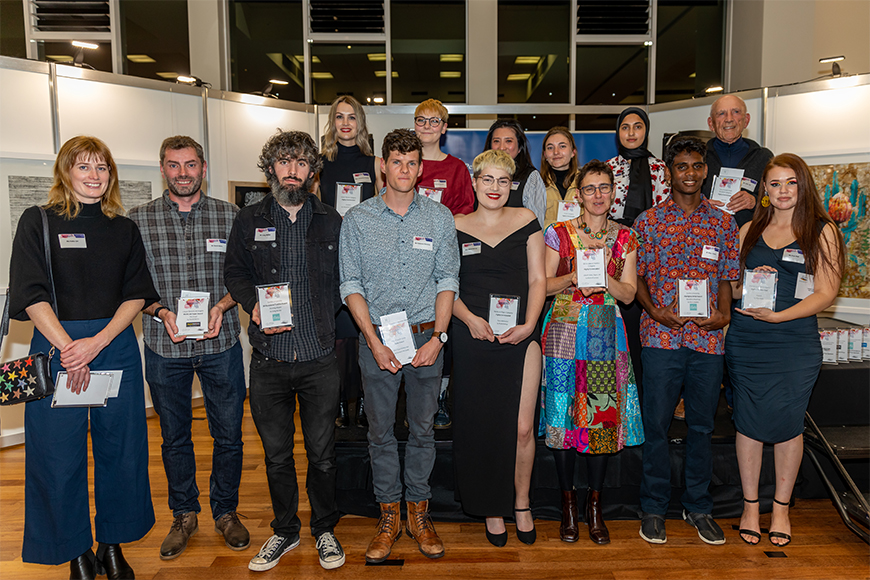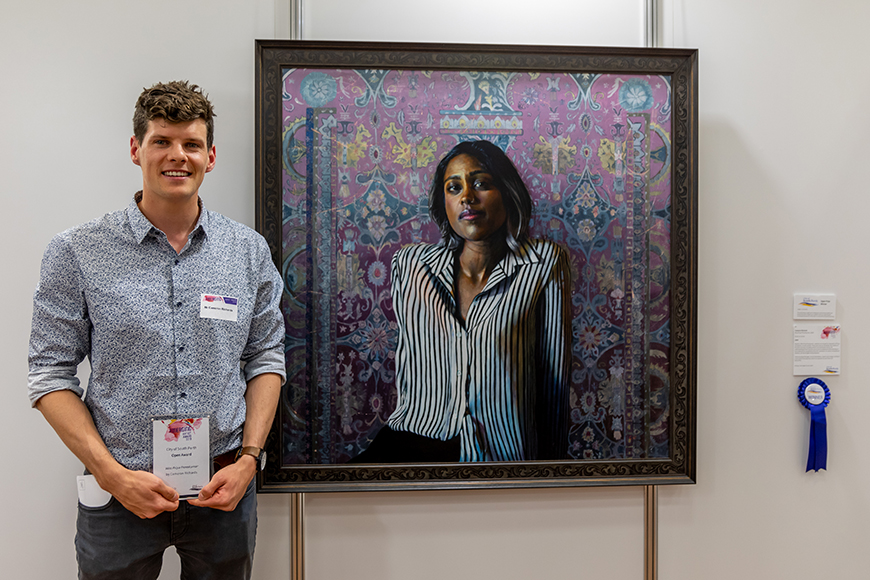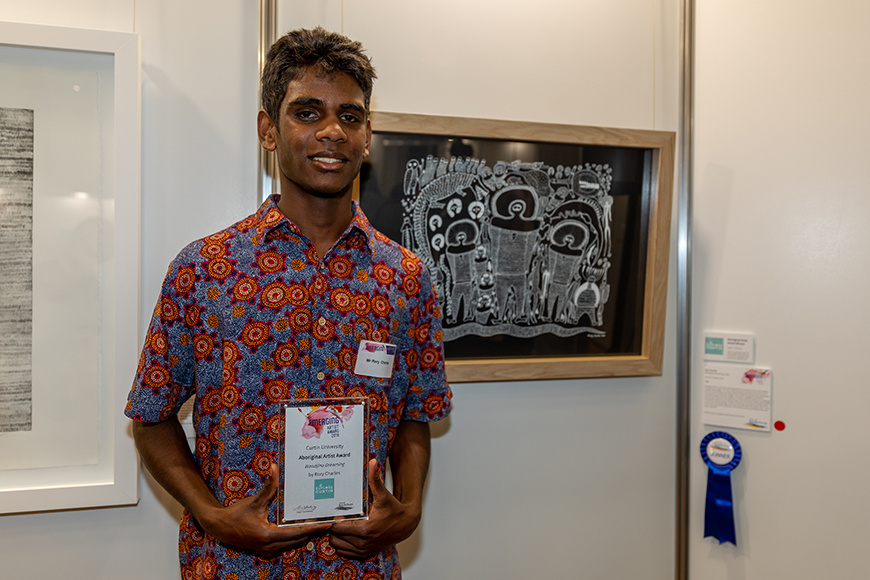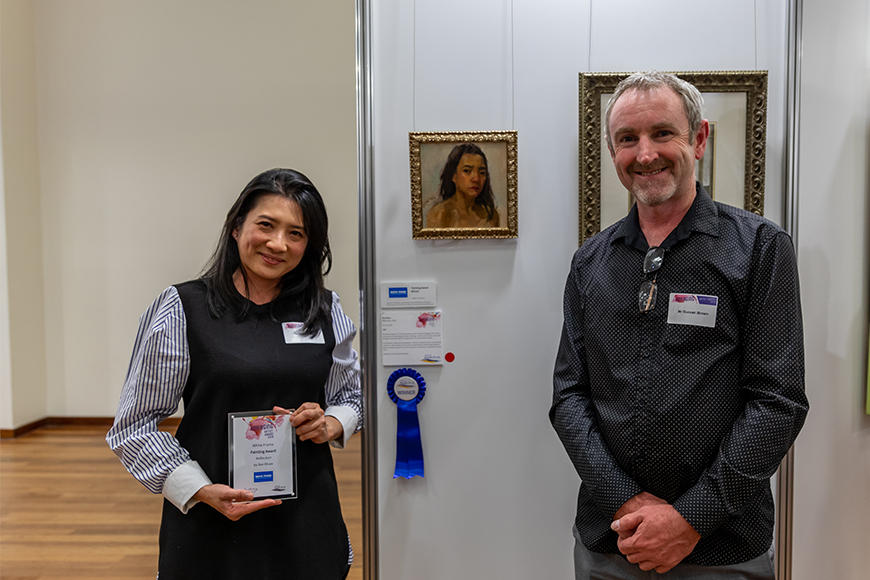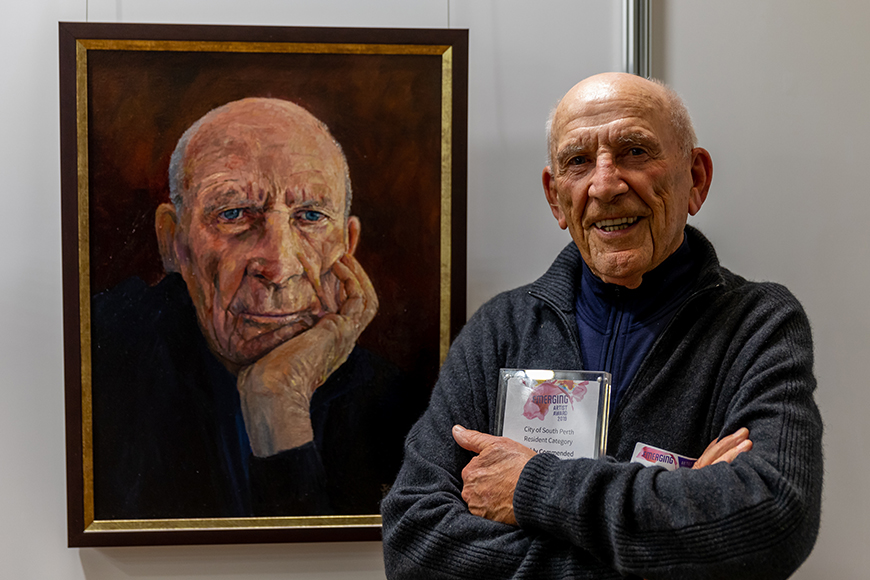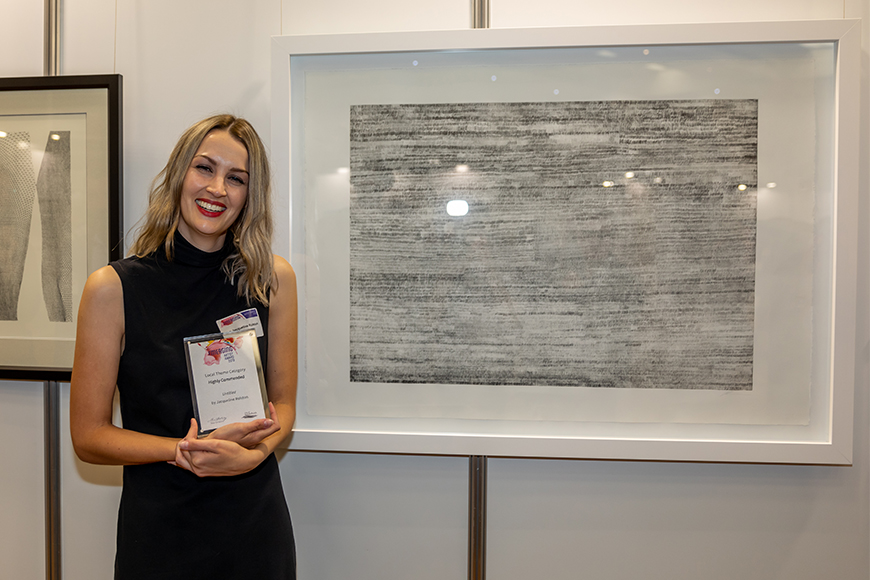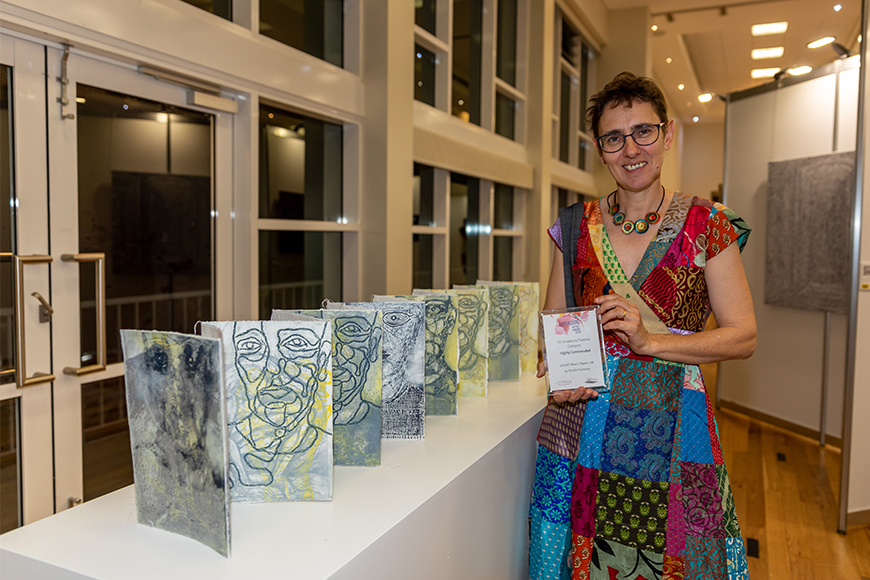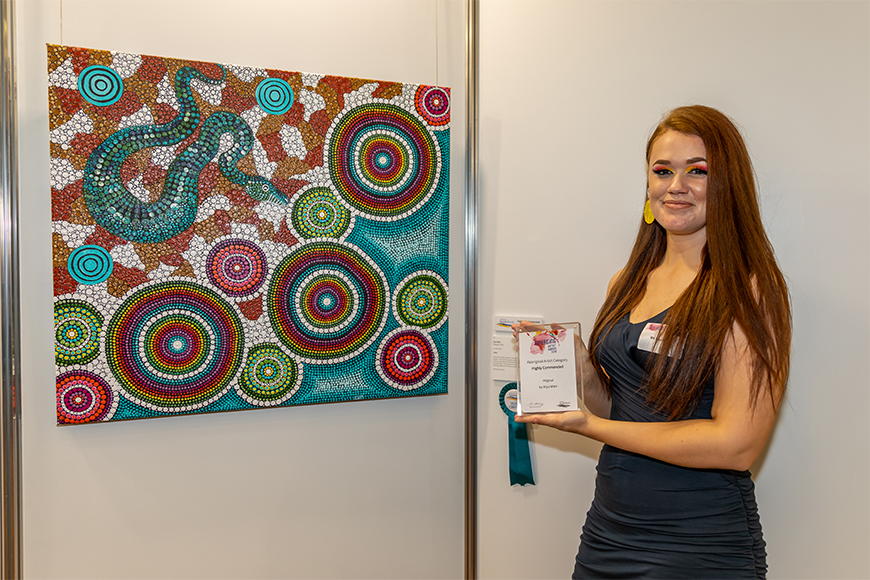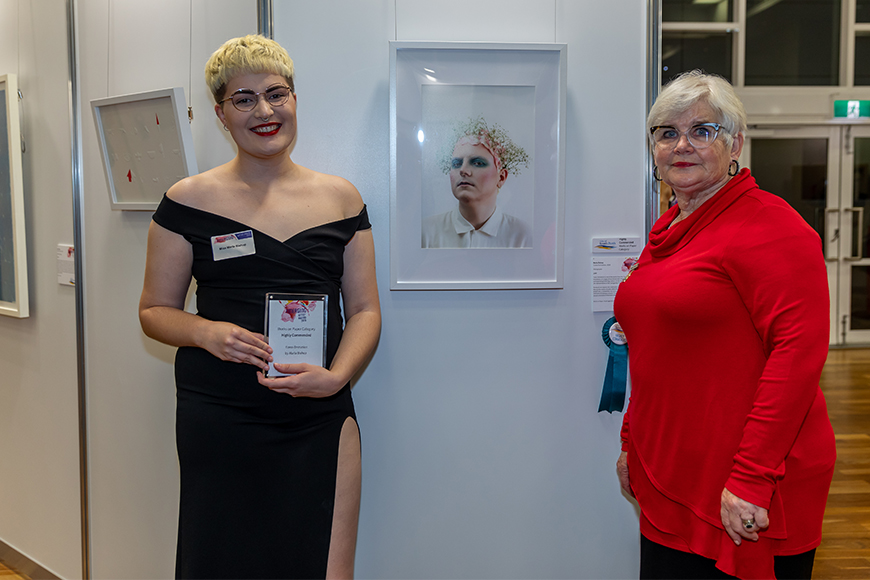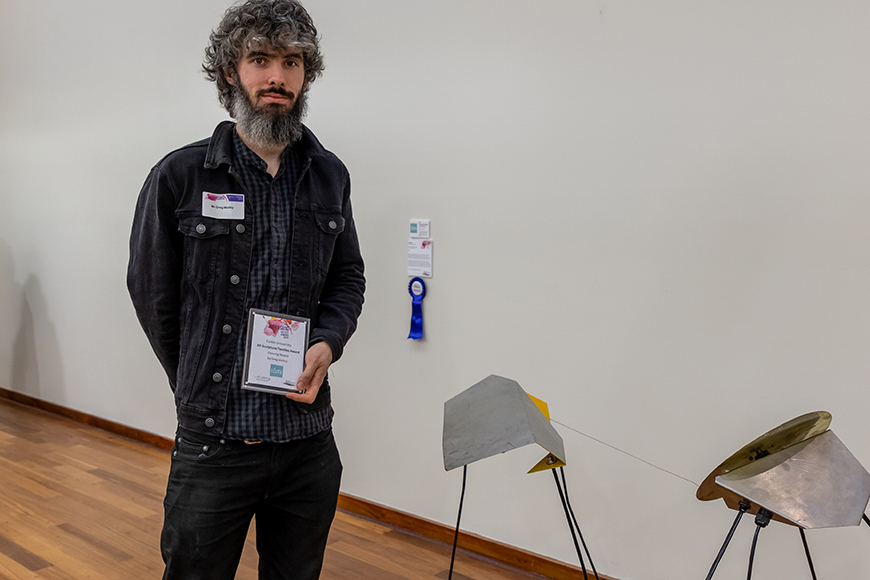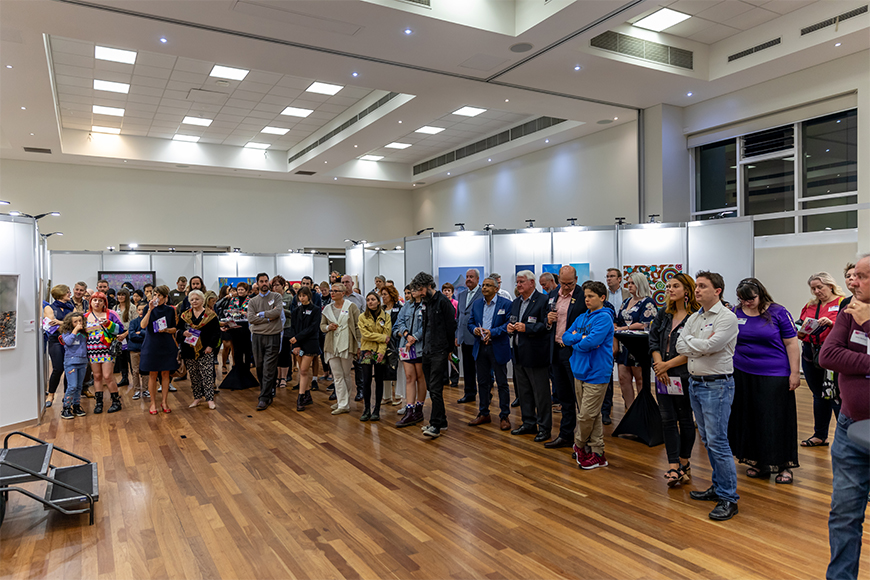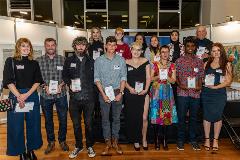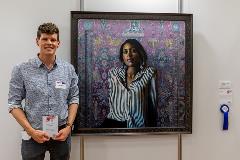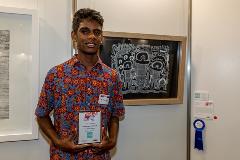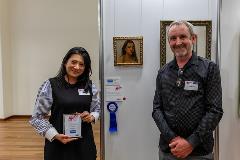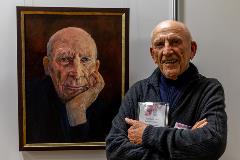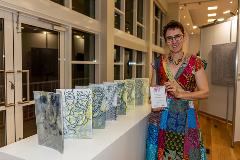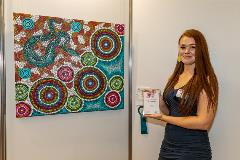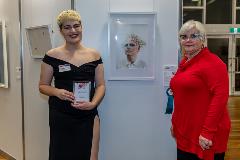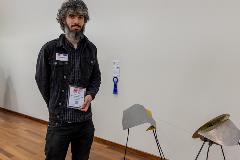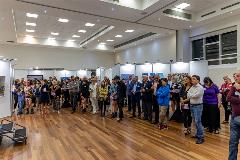 Media contact
For media enquiries, please contact the City's Communications Officer.