South Perth in for a frill
Connect South's newest resident is set to move in over the next fortnight.
A giant frilled-neck lizard canopy will join the numbat on the South Perth Foreshore area at Mends St Jetty, facing out towards the Swan River and greeting visitors arriving by ferry.
Connect South is a major City project, set to reinvigorate the precinct and provide a vibrant entry point connecting the river to Perth Zoo and greater South Perth.
A new pedestrian-friendly piazza being built will feature the giant canopies – which provide shade and weather protection – as well as seating, improved lighting and a range of additional artworks to add to the atmosphere.
The frilled-neck lizard is 21m long, 9.2m wide and 9.7m high, made from aluminium and weighs a whopping 9,000kg.
It joins the numbat canopy, which was installed in August. The animals have been chosen to reflect Perth Zoo's dedication to conservation, and commitment to wildlife and showcasing native fauna.
A distinctive Australian creature, the lizard's remarkable frill helps it keep warm, by creating more surface area to absorb heat, and also scares predators away. The frilled-neck lizard canopy will provide an iconic welcome to visitors.
The large frilled head has been a challenge for constructors Denmac, as it features intricate and extensive hole pattern cutouts.
Because of the size, the lizard will be installed in parts. Four legs and the body are already in place, with the head to be delivered this weekend and connected to the body over the coming fortnight. Three themes have been identified for Connect South, one being 'Perth Zoo', which has provided great inspiration for the area's artwork.
A number of art initiatives have been commissioned for Connect South, recognising the contribution public art makes to our City of active places and beautiful spaces.
Stage One of the Connect South project is scheduled for completion in November 2019 at an estimated cost of $7.5 million (with $2.5 million from National Stronger Regions Round 3 funding and $5 million from the City of South Perth). The majority of this funding is being spent on the piazza foreshore area with minor updates to the north end of Mends Street.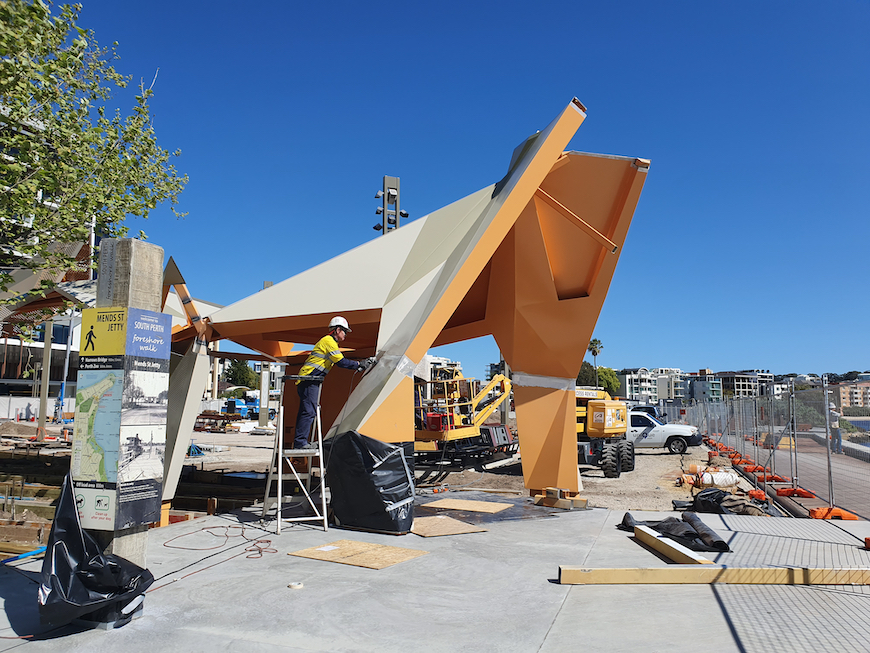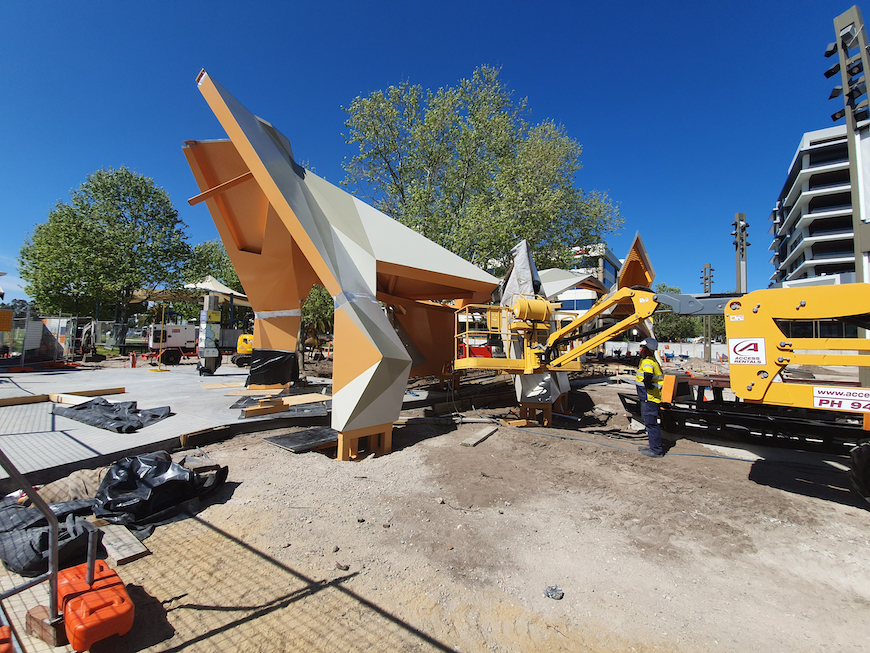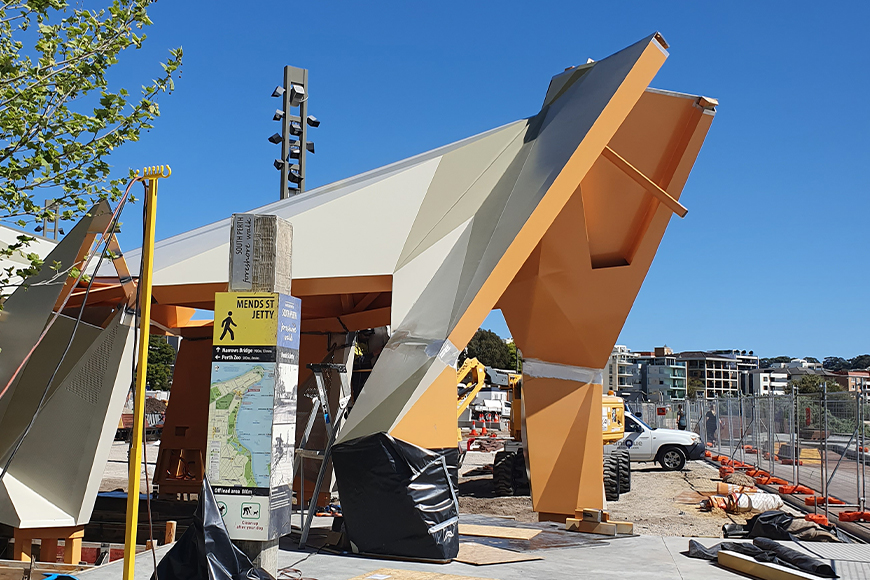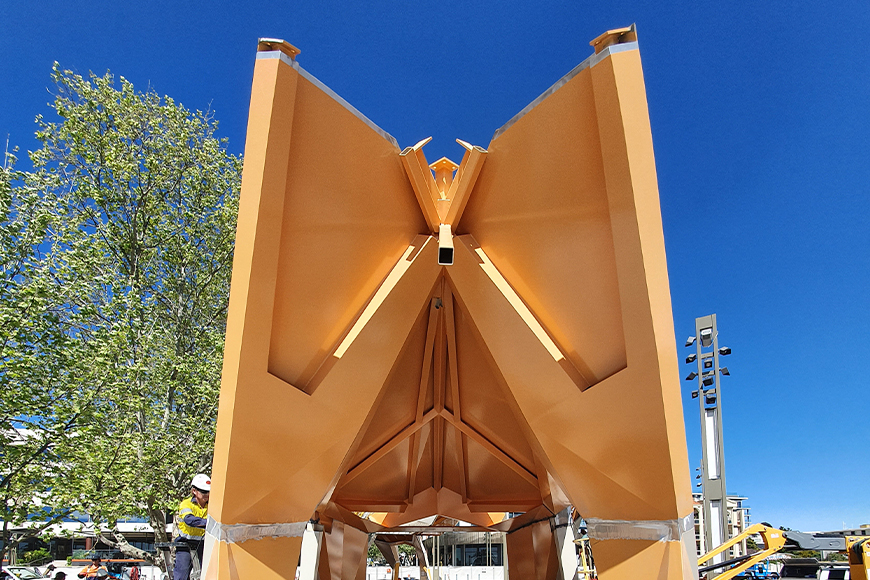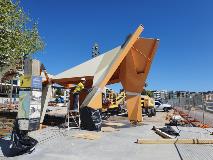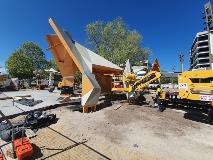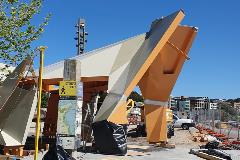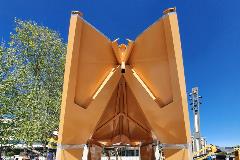 Media contact
For media enquiries, please contact the City's Communications Officer.