Second mural started as part of Connect South
A second mural has been commissioned for Mends Street, and a range of public artwork is still to come as part of the City's Connect South project, which will transform Mends Street to become the urban heart of South Perth.
Connect South will create a vibrant entry point to the City, leading visitors up Mends Street to Perth Zoo and greater South Perth. Works include the development of a pedestrian-friendly piazza on the Mends Street Foreshore and minor upgrades to the northern area of Mends Street.
A number of public art initiatives have been commissioned for Stage One of Connect South, recognising the contribution public art makes to our City of active places and beautiful spaces. Two themes identified as key elements of the project are 'Perth Zoo' and 'A Garden Suburb', and are being represented through various artworks.
Artist Joanna Brown of Laeline Design has started work at 16 Mends Street, on the sister piece to the mural she has just completed at the BP service station alfresco area across the road.
Both murals use elements of nature found in local gardens and reserves, and because of their sheer size, the flowers appear larger than life.
This the just the beginning of the incredible artwork set to liven up the area.
A beautiful laser-etched design by artist Rick Vermey will screen a new electrical substation on South Perth Esplanade, featuring native flora depicted in a rippling and textural wrap-around work.
The new piazza will be the stage for an exciting nocturnal artwork from the ART + team of artist Yondee Shane Hansen and architect Stephen Pennock. This artwork will use light, sound and projection technologies to represent the cycles and rhythms of this country from an Aboriginal perspective.
The artists will make innovative use of Gobo projectors and new technologies to share ancient stories of this place, ensuring Whadjuk Noongar culture is at the centre and a highlight of this key location.
The Art + team has also been commissioned to create artworks visitors will discover as they explore and enjoy the new natural shaded area during the day.
These works are based upon the forms and imagery featured in Hansen's sand paintings and will be made into a number of cast concrete elements to be inserted into the paving to represent ancient songlines coming together at this new meeting ground.
These two commissions from the Art+ team are amongst the first, and are the most ambitious works of enduring Aboriginal public art the City of South Perth has commissioned to date.
Two Western Australian artists have been commissioned to create tactile animal sculptures as a playful reminder of the connection between Mends Street Jetty and the Perth Zoo.
Mikaela Castledine's crocheted Meerkat sculptures will pop up at a number of locations from the river wall and along Mends Street. And Russell Sheridan's family of three promenading emus will strut their stuff near the Duchess seating area near the jetty – proud and unique Australian ambassadors for this important tourist destination.
All artworks will be delivered on site towards at the end of the project construction phase.
Under the City of South Perth's Policy P101 – Public Art, the City is committed to contributing two per cent of the total project cost (of City projects with a value greater than $2 million) towards public art in new above ground urban design, public open space and community building constructions and redevelopment projects.
Connect South is set for completion in November 2019.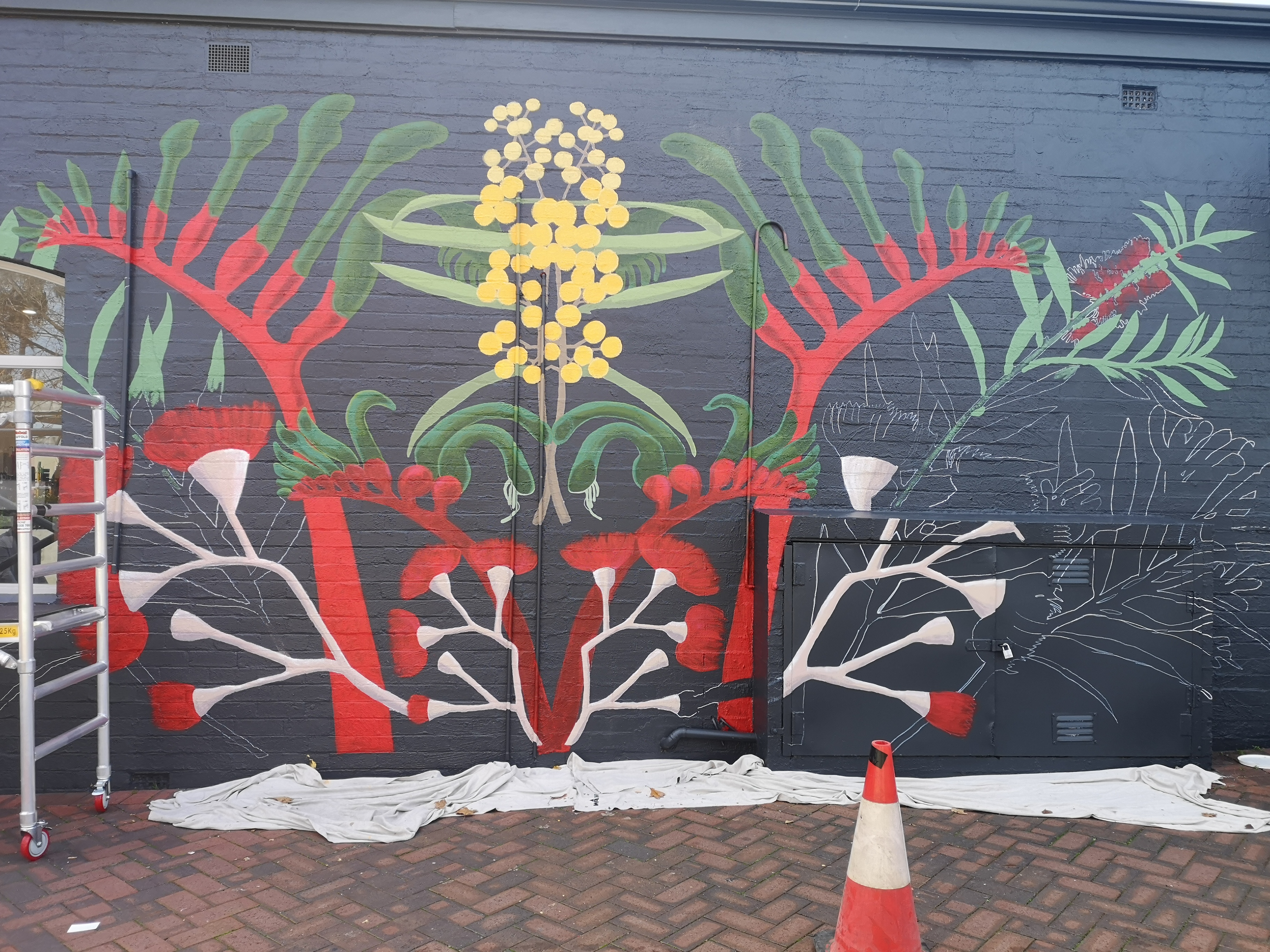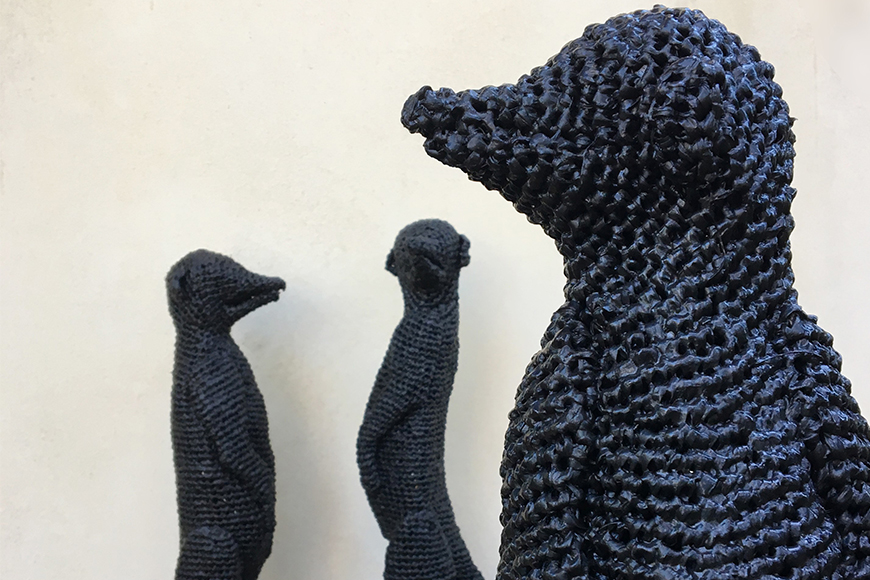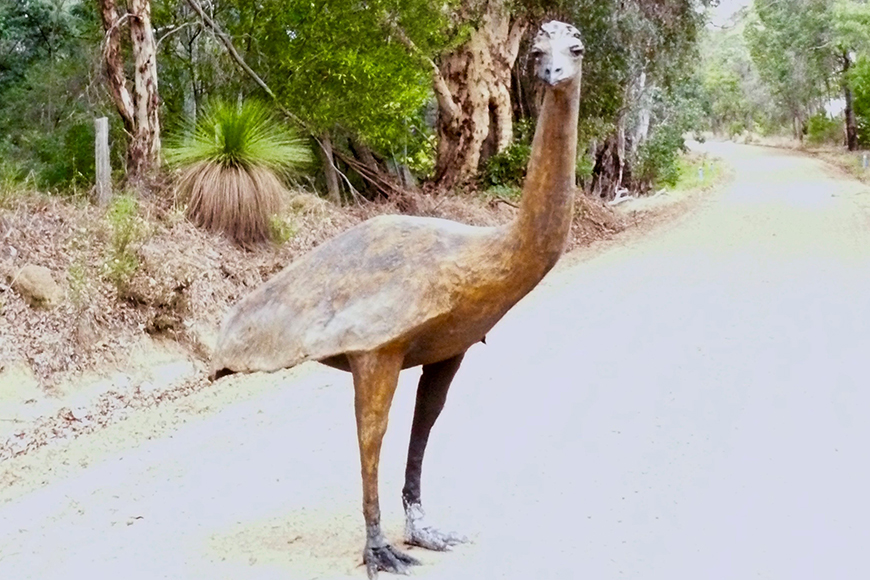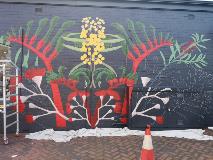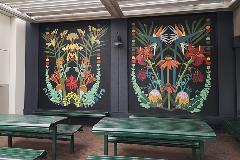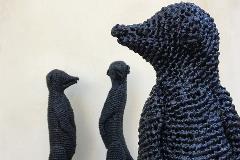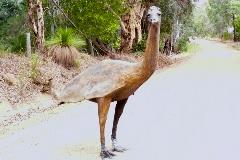 Media contact
For media enquiries, please contact the City's Communications Officer.