Seniors exercise equipment installed in Como
New modified outdoor exercise equipment has been installed at Neil McDougall Park in Como to help seniors and other community members with mobility challenges.
Aiming to inspire locals to be more active, the exercise equipment includes a balance beam, balance rail, steps, twister machine, rocking stool, hand roll wheel, wave bar and horizontal bars, to help improve users' fitness, balance and coordination.
Installed near the existing children's playground, the exercise equipment encourages inter-generational leisure activities and enhanced social connectivity.
City of South Perth Mayor Sue Doherty is a strong advocate for healthy, active lifestyles and is pleased the City is adding to the range of benefits it provides seniors.
"The City is always looking to deliver new benefits and services to its residents, including seniors," Mayor Doherty said.
"Low cost and free activities, and programs for seniors are facilitated by the City with regular feedback sought as to how best meet and respond to changing needs within the community.
"Staying active is important and getting outside and visiting one of our great parks, now with specialist equipment, is an great way to add to your exercise routine.
"The City recently opened exercise equipment at Sir James Mitchell Park and Ernest Johnson Reserve, which has been well received – I'm confident this new installation will be met with the same positivity."
Later this year the City plans to work in partnership with Curtin University's Centre for Sport and Recreation Research Unit to undertake a seniors health and wellbeing research project, which will utilise the new equipment.
"The City's work in collaboration with Curtin University is an added bonus for seniors in our community, as it offers the opportunity for us to learn more about their health and wellbeing needs," Mayor Doherty said.
The exercise equipment was funded by the City of South Perth and supported by the federal government's Department of Industry, Innovation and Science under its Stronger Communities Programme.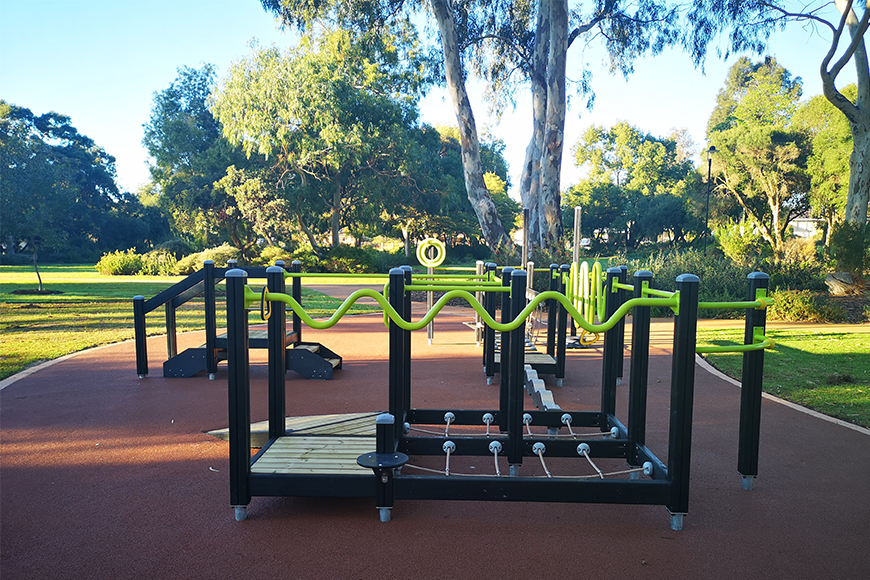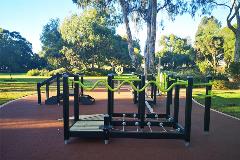 Media contact
For media enquiries, please contact the City's Communications Officer.