Cohesion by Stuart Green
Title: Cohesion
Artist: Stuart Green
Date: 2018
Location: REVA, 5-7 Harper Terrace, South Perth
Material: pierced aluminium screens

Cohesion by Stuart Green was inspired by the overlapping shadows of foliage and applied to the entrance screens and canopy ceiling to make the building appear both light and open.

This public artwork was made possible by the City of South Perth's Public Art Policy (P316 Developer Contribution for Public Art & Public Art Spaces) supporting developer contributions to public art which celebrate and contribute to the City's unique culture.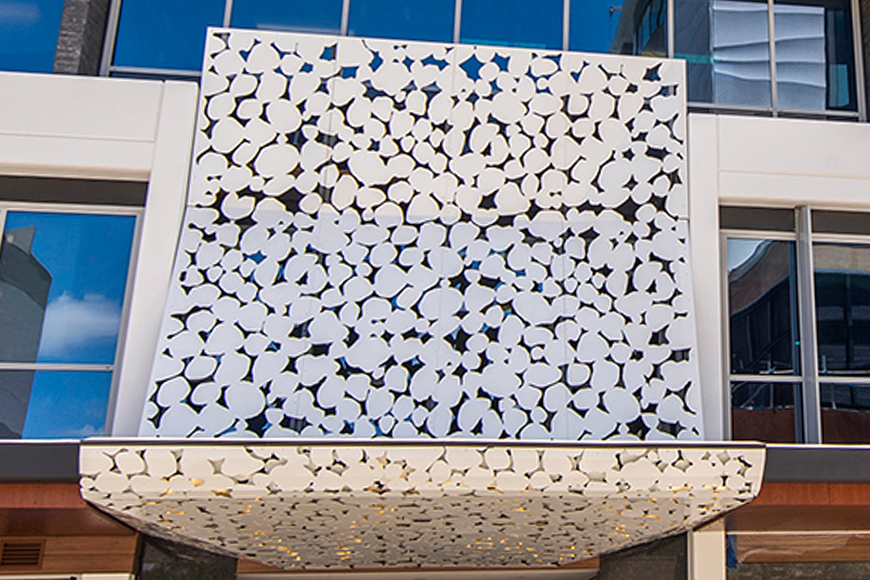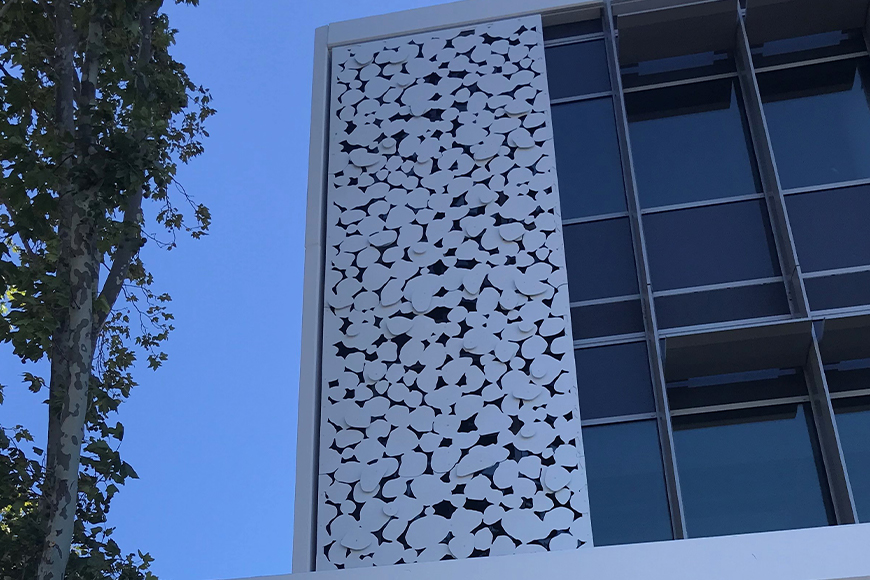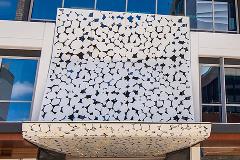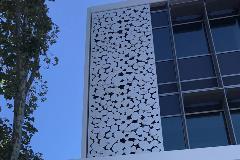 Contact us
For more information, please contact the City.