City hosts disability access and inclusion tours
As part of a series of free pop up events for the 2018 Emerging Artist Award, the City hosted two disability access and inclusion tours at South Perth Community Hall on Tuesday 25 September 2018.

The City partnered with DADAA to facilitate two special tactile tours of the City of South Perth's Emerging Artist Award Exhibition.

Designed for people with disability to touch and feel the artworks, it provided participants and their carers a great chance to get up close and connect directly with the exhibition.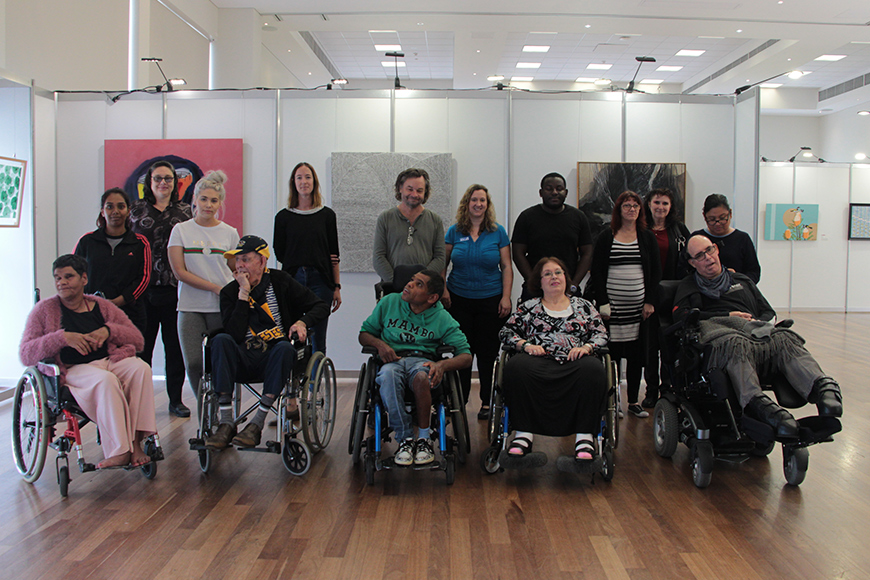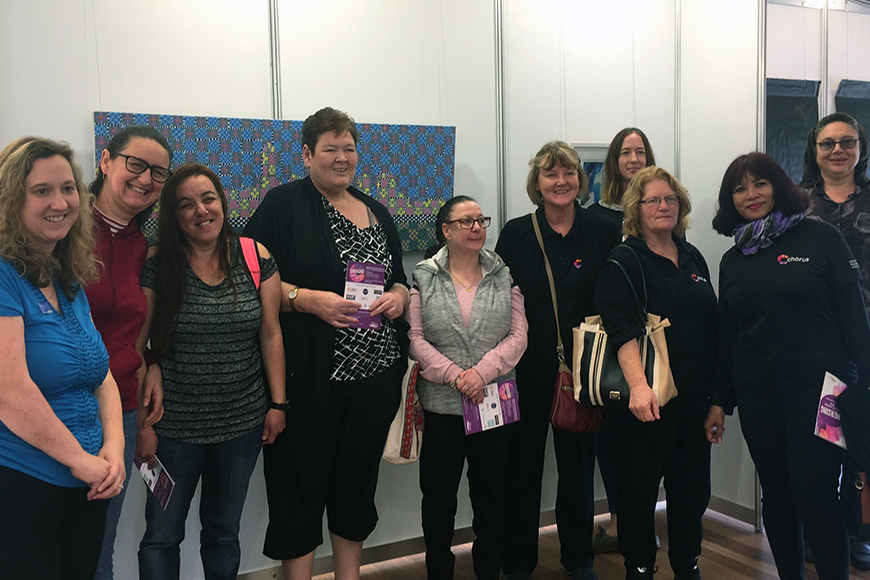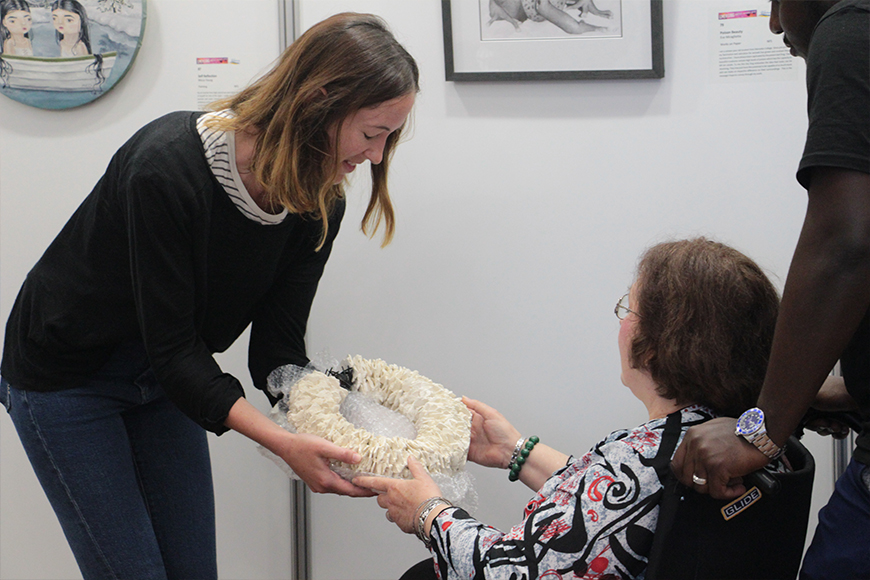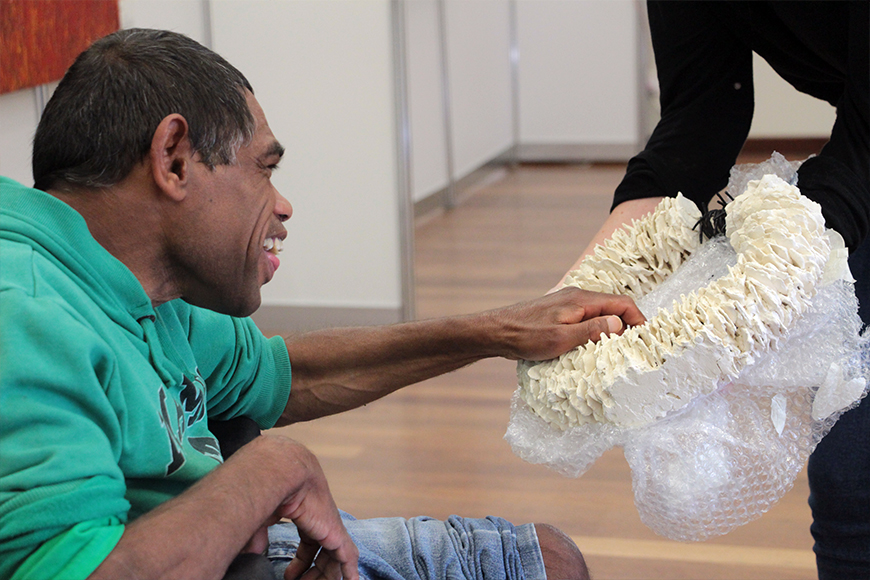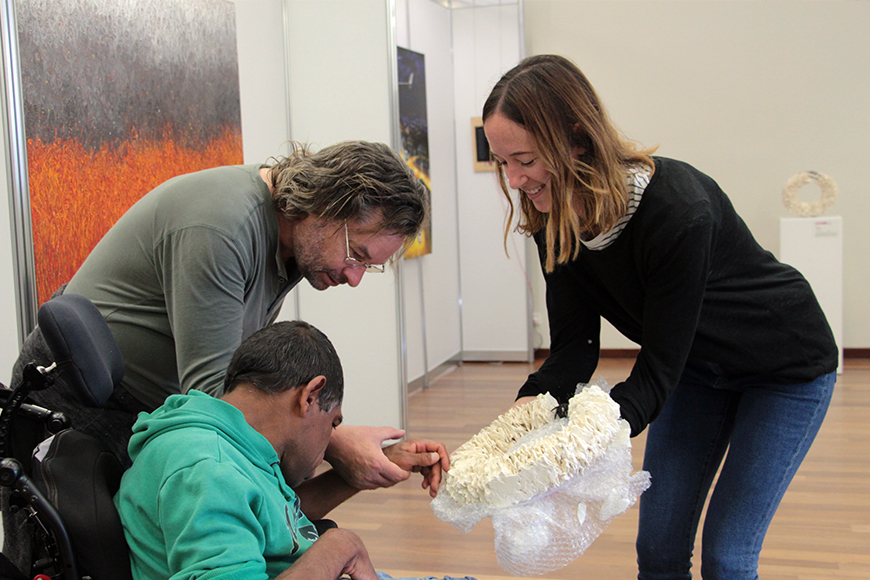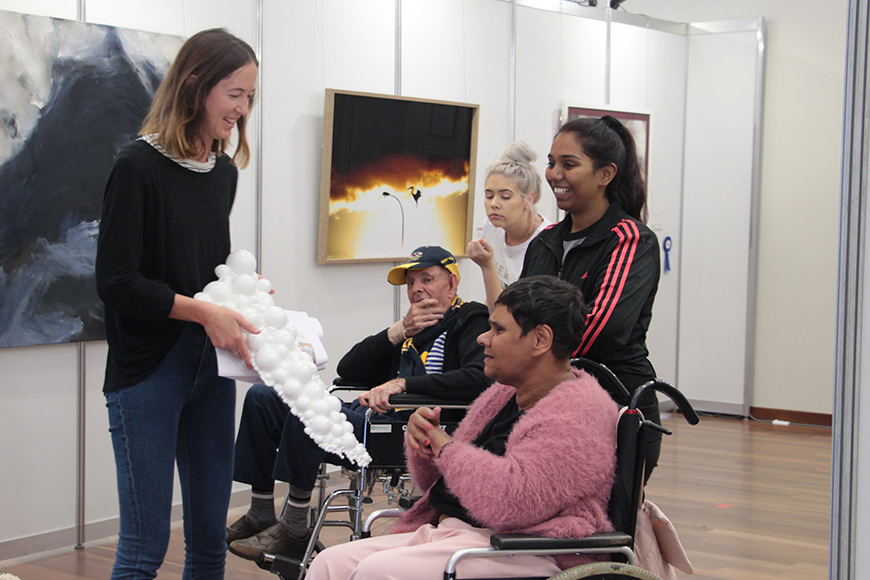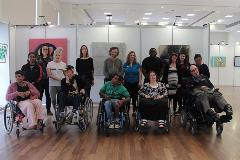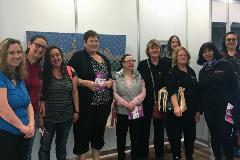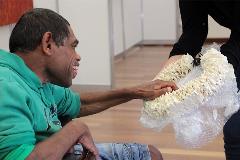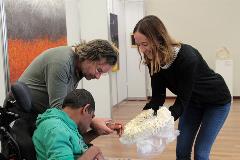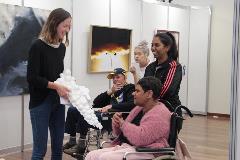 Media contact
For media enquiries, please contact the City's Communications Officer.
Related Articles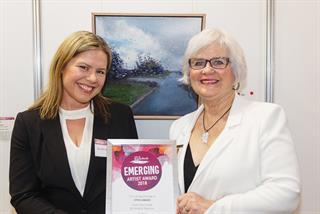 2018 Emerging Artist Award winners announced
Winners of the City of South Perth's 2018 Emerging Artist Award were announced at the Exhibition launch on Thursday 20 September. The exhibition is open to the public from Friday 21 September until Saturday 29 September, at the South Perth Community Hall.