Chris Goldberg's Mixed Bag voted people's choice
The
2018 Emerging Artist Award
has concluded for its 16th year and the City is proud to announce winner of the SOCO Realty People's Choice Award.
Chris Goldberg
was awarded the $500 prize for her painting
Mixed Bag
after receiving the highest number of votes from the patrons who visited the exhibition. The City received 444 votes in total from attendees.
Chris has previously won the People's Choice award category in 2016. Her work will be pasted up in the Angelo Street Coles Underground Car Park alongside previous winners in the coming weeks.
The 2018 Emerging Artist Award exhibition launch and awards presentation was held on 20 September 2018 with 87 works on display to the community from 21-29 September 2018.
Ten category award winners and four highly commended acknowledgements were announced at the event.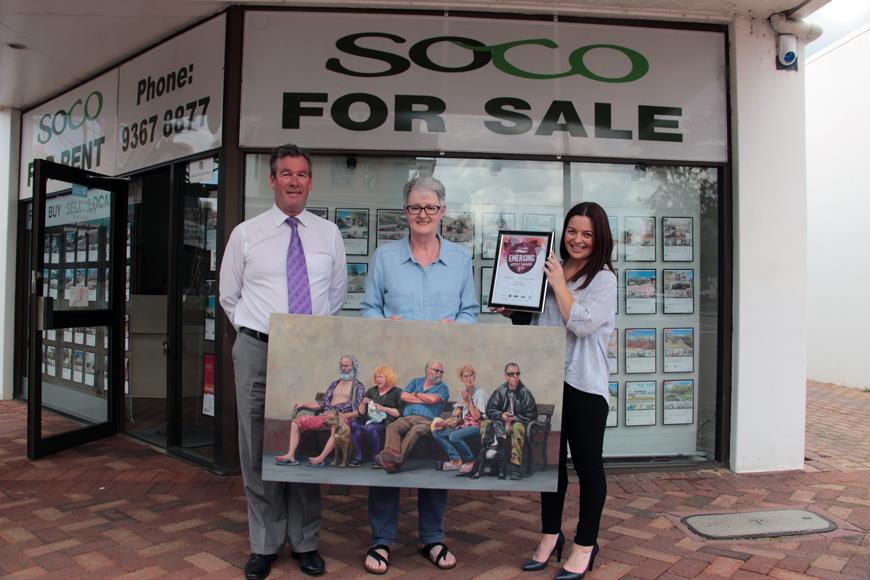 SOCO Realty People's Choice Award winner Chris Goldberg (centre) with her painting Mixed Bag
Media contact
For media enquiries, please contact the City's Communications Officer.
Related Articles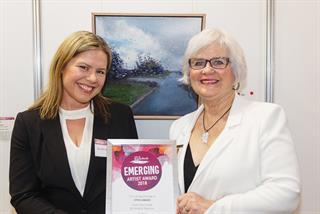 2018 Emerging Artist Award winners announced
Winners of the City of South Perth's 2018 Emerging Artist Award were announced at the Exhibition launch on Thursday 20 September. The exhibition is open to the public from Friday 21 September until Saturday 29 September, at the South Perth Community Hall.