City to take part in Australian Heritage Festival
To showcase it's unique culture and history, the City of South Perth will take part in the 2018 Australian Heritage Festival, running from 18 April to 20 May 2018.

This year the theme is 'My Culture, My Story', celebrating the diversity of cultures that have shaped our shared heritage. The Festival is an opportunity to reflect on the places where we live, work and travel and why they are memorable, celebrating our many diverse and distinctive cultures.

The City's programme of events includes a free exhibition 'WW1 Centenary Exhibition - South Perth at War' at Heritage House every Thursday to Sunday, 10am-4pm until 20 May 2018. The City's Local History Librarian, Anthony Styan will be available to speak with visitors in detail about the exhibition on select days.

South Perth Libraries will also host a seminar about 'South Perth's Old Mill - Fact and Fiction' with architectural historian Professor John Stephens and historical novelist Professor Ian Reid on Wednesday 16 May at 6.30-8.30pm. The event is free, however bookings are required.
To find out more about the Australian Heritage Festival visit the City's website or www.nationaltrust.org.au.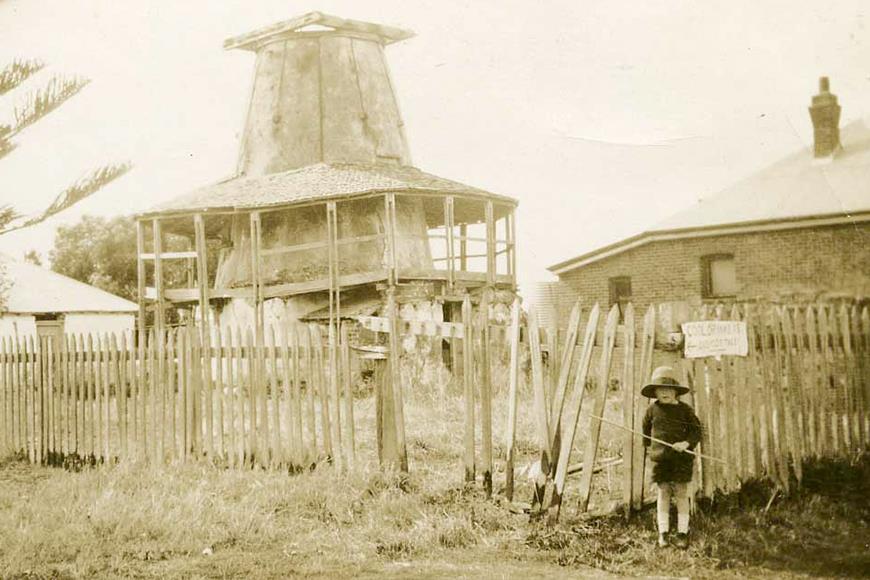 The Old Mill, 1916
Media contact
For media enquiries, please contact the City's Communications Officer.