A New Take by Leanne Bray
Title: A New Take
Artist: Leanne Bray
Location: Ernest Johnson Reserve, South Perth (the Reserve is bounded by South Tce, Sandgate St and Hensman St)
Ernest Johnson Reserve public artwork
Two separate opportunities were identified for public art at the redevelopment of Ernest Johnson Reserve:
a two dimensional treatment of the façade of the building; and,
the creation of one or more sculptural elements, external to the building.
Both of these opportunities were advertised in early 2016, with selected artists being contracted in June 2016. Both works are now complete.
A New Take by Leanne Bray takes the form of a specially designed pattern created in colourful glazed bricks which is integrated into the structure of the buildings, in two places.
The artist took inspiration from the architectural heritage of South Perth, particularly the character in the brickwork of the federation bungalows, and the geometric patterning of the art deco dwellings that are a feature of the area.
The artist's intention is that the artwork will carry some echoes of the area's local character in its construction and patterning, whilst introducing new elements of colour and a glossy finish that provide contrast and interest.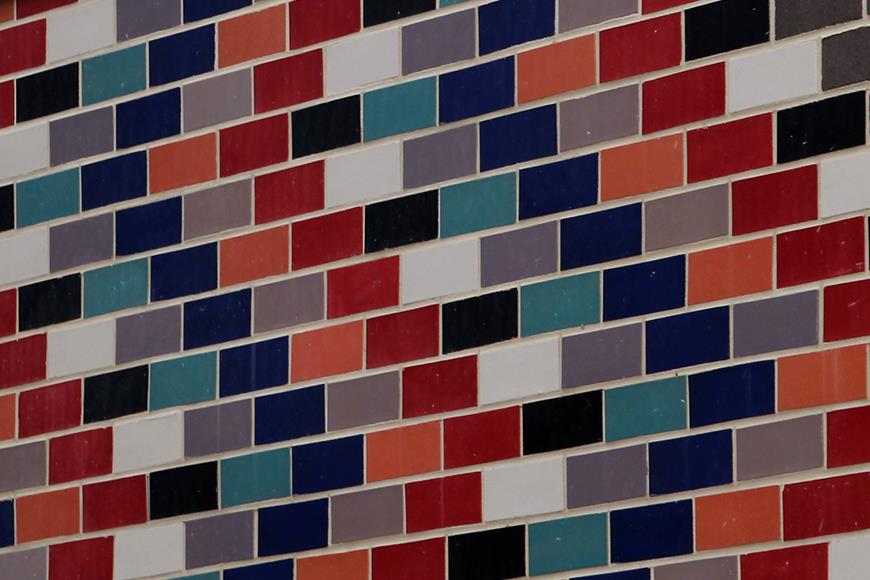 A New Take by Leanne Bray, 2018.
Related Documents
Contact us
For more information, please contact the City.