Vision 2027 workshop registrations close 13 March
The City is inviting the community to register your interest in attending one of the following Vision 2027 workshops by 5pm, Monday 13 March 2017.
Be part of the important conversations to help shape the City's 10-year strategic community plan!
The workshop focus areas have been developed according to the feedback collected in the Vision 2027 survey. Places are limited for each workshop. The City hopes to be able to accommodate as many registrations as possible and ask that participants provide their suburb and age group so the City can ensure there is a cross-section of community representatives at each workshop.

Economy and Lifestyle
6.30-8.30pm, Wednesday 22 March 2017, South Perth Community Hall

The Natural Environment
6.30-8.30pm, Thursday 23 March 2017, Manning Hall

Our Community
10am-12pm, Saturday 25 March 2017, Manning Hall

Our Community
6.30-8.30pm, Monday 27 March 2017, South Perth Community Hall

Participants will be working to create a vision for the City in each of the workshop focus areas, reviewing current strategies and creating new ones.
Register for your preferred workshop or find out more about Vision 2027.
Contact us
For more information, please contact the City.
Related Articles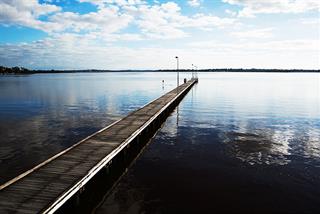 Vision 2027 survey results
Results from the City's Vision 2027 survey have been analysed, with the key findings outlining the community's priorities and aspiration for the City and helping shape the future vision.