Marking a milestone – soil turned at Ernest Johnson Reserve
The City of South Perth today marked a milestone when PACT Construction Pty Ltd., and architect Edwin Bollig together with the City's Mayor Sue Doherty, Councillor Travis Burrows and CEO Geoff Glass, turned the first soil to mark commencement of works at Ernest Johnson (EJ) Reserve.
Located in South Perth, bounded by South Terrace, Sandgate Street, and Hensman Street, EJ Reserve is one of the most well-known and popular playing fields in the City. The Reserve's six associated buildings are being redeveloped to better accommodate the needs of relevant sports clubs, community groups, the local community and the City.
A $10.5 million major project, the City's EJ Reserve Master Plan will produce a contemporary, functional and sustainable multi-purpose facility and reserve.
Works will be completed in two stages with the first stage including construction of new clubrooms, parking facilities and associated infrastructure. These works are due for completion at the end of 2017.
The second stage will include civil works such as demolition of existing buildings, oval works, and construction of sports facilities, playgrounds and social areas. These works are due for completion in June 2018. Stage three of the Master Plan, which is not yet funded, includes the refurbishment of the Como Bowling Club and installation of paths and fitness stations.
City of South Perth Mayor Sue Doherty said, "The turning of soil at the EJ Reserve is an enormous milestone in celebrating what promises to be a fantastic project, something our community has been highly involved with from the very beginning.
"We look forward to the opportunities the facility will bring to all residents in the City, in particular those in the South Perth area.
"The redevelopment of EJ Reserve provides the community with access to quality venues housing a range of groups including the South Perth Junior Football Club, South Perth Cricket Club, South Perth Playgroup, Girl Guides South Perth, Rotary Club of South Perth Burswood, Como Bowling and Recreation Club, South Perth Little Athletics, South Perth Junior Cricket Club."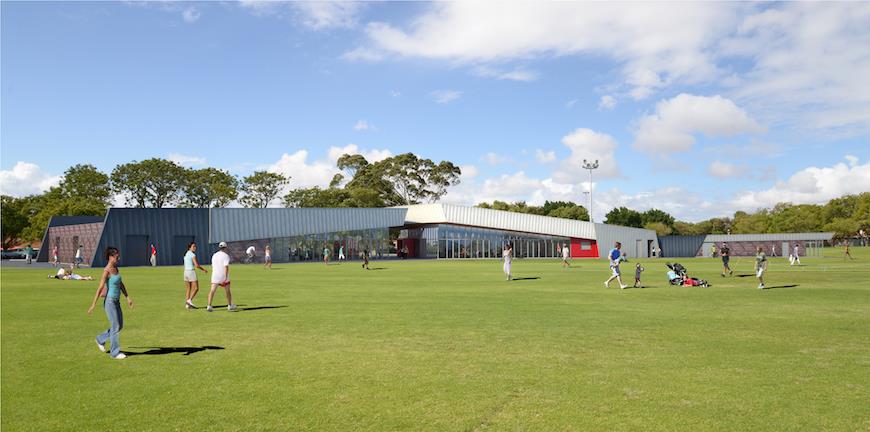 Media contact
For media enquiries, please contact the City's Communications Officer.