RAC Intellibus™ takes out Innovation Award
On 7 December 2016, the RAC Intellibus™ was awarded the inaugural Western Australian Driverless Vehicle Innovation Award by the Australian Driverless Vehicle Initiative (ADVI).
Australia's first fully driverless and electric shuttle bus, the RAC Intellibus™, commenced the on-road stage of its trial in South Perth in August 2016.
The RAC Intellibus™ has been transporting passengers and interacting with traffic, parked cars, cyclists and pedestrians as it travels along South Perth Esplanade between the Old Mill, near the Narrows Bridge, and Sir James Mitchell Park.
The shuttle is a level four high automation vehicle and this trial is the first of its kind in Australia, and among the first and most extensive in the world. RAC has been working with the State Government, specialist technicians and the vehicle manufacturer NAVYA to undertake significant testing of the shuttle.
The bus can transport up to 11 passengers and is also fully electric. City of South Perth Mayor Sue Doherty said the South Perth foreshore was a superb location for the trial which has seen thousands of people experience driverless vehicle technology.
"The City of South Perth is pleased to offer its ongoing support to this joint initiative of the RAC and the State Government.
"Western Australia is leading the way in exploring the possibilities and preparing for driverless vehicle technology, and the City offers its congratulations to everyone involved in the trial.
"In the future, this innovative form of public transport has the potential to help complement the existing transport system by servicing the first and last mile of their journey – those distances that are typically too far to walk but too short to drive, and at the same time having a positive impact on the environment."
For more information, visit racintellibus.com.au.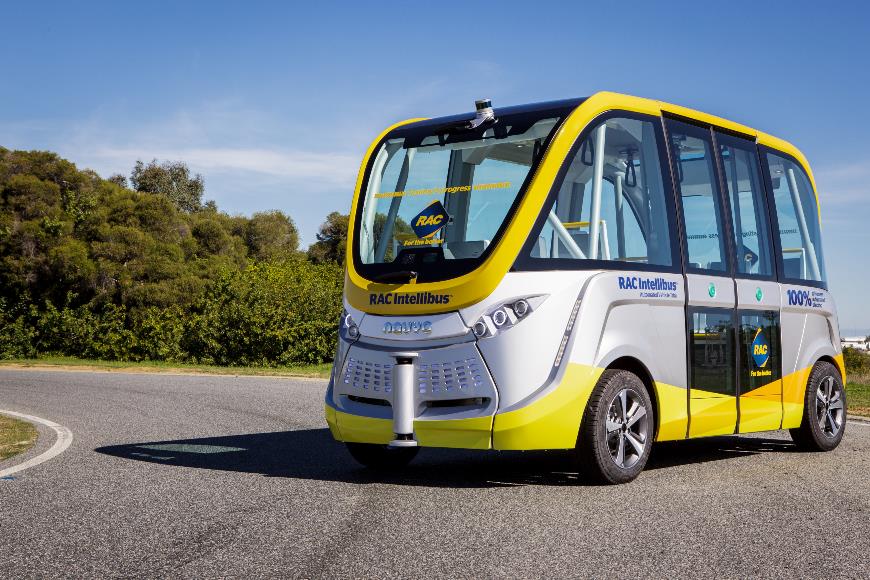 Media contact
For media enquiries, please contact the City's Communications Officer.