Council Candidates for Moresby Extraordinary Election 2020
The City of South Perth covers an area of around 19.9km² divided into four wards. Each ward is represented by two Councillors and presided over by a popularly elected mayor. Councillors are elected for four-year terms with elections held every two years on the third Saturday in October, for half of the council members.
An extraordinary postal election will be held on Friday 28 February 2020 in the City of South Perth to fill one Moresby Ward Councillor as a result of the election of Greg Milner as Mayor in the October 2019 elections. The term is two years ending October 2021.

Positions vacant
Moresby Ward: 1 Councillor, 2 year term
Candidate nominations opened on Wednesday 15 January and close at 4pm, Wednesday, 22 January 2020.
Jennifer Nevard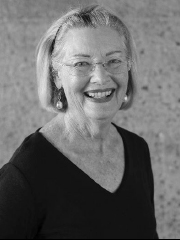 Resident of City of South Perth 16 years. Retired senior public sector worker and small business owner/ operator Actively involved in current City of South Perth issues. Wife, mother and grandmother. Was full time working mum. Have Doctor of Education qualification. Currently serve on community organisation board and on management committee of garden club. Active advocate on community issues in City of South Perth.
Advanced skills in: Community consultation and data interpretation; Agency level Quality control and performance measurement; Organisation level policy development; Strategic planning and corporate governance.
I support: Keeping Council rates low; Budget conscious Council decision making; Improved security and crime reduction; Sustainable, socially responsible planning decisions; Retaining and conserving our parklands, particularly for outdoor, local community and flexible use; Fostering and supporting alternative public, community and share transport options around our City; Building safe neighbourhoods by strengthening community connectedness. Do not support metered street parking solutions.
Mobile: 0438 559 228
Postal Address: 195 Mill Point Rd South Perth 6151
Email: jenniferformoresby@gmail.com
Social Network Address: www.facebook.com/jenniferformoresby

Cam Tinley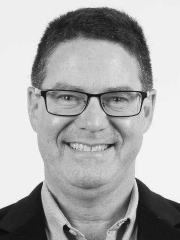 I have been a High School Science Teacher, employed by the Education Department for 37 years, and a ratepayer and resident of the City of South Perth for the past 25 years.
I am an active committee member of the City of South Perth Residents Association and believe that it is imperative that ratepayers and residents of Moresby Ward have strong representation on Council.
Finances -
I will be diligent in ensuring that ratepayers get full value for their rates by putting an end to any extravagances.
Women's Sport -
Like many Councils, the City of South Perth was not prepared for the sudden, massive interest in women's team sports. I will address the lack of facilities this positive development has created.
Ferry Service -
If elected, I will look into the feasibility of re-introducing a ferry service located immediately west of Ellam Street on the South Perth Foreshore.
Home: 9367 5082
Mobile: 0476 201 844

Postal Address: 2 Roseberry Avenue SOUTH PERTH 6151

Email: camtinley@bigpond.com

Social Network Address: www.facebook.com/camtinleyformoresbyward
Samantha Bradder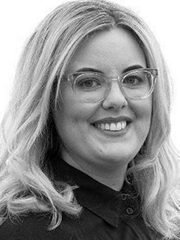 My family and I have enjoyed living in the Moresby Ward for many years. I am committed to working towards a safer community for local families and prioritising health, environment, and active transport solutions. I believe in knowing your neighbours and supporting local businesses.
My background in public health and local government has given me experience in planning and implementing initiatives which build better health for all members of the community.
South Perth's excellent facilities and abundance of beautiful parklands offers a unique opportunity to showcase healthy lifestyles across all ages.
I am a current board member for the Health Consumers Council and the Treasurer for the Public Health Association of WA. I want to bring a diverse, youthful, and family-focused outlook to South Perth.
I am a Moresby resident, I want to represent the local community and its needs, I pride myself on being available to listen.
Mobile: 0422 117 131
Postal Address: 2/61 Hobbs Avenue COMO 6152
Email: samforsouthperth@gmail.com
Social Network Address: www.facebook.com/pg/Sam-for-South-Perth
Brian McAllister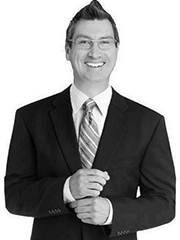 I have a wealth of knowledge with years of experience in most areas of sales and marketing.
Having lived in South Perth most of my life, well known and respected throughout the community, an owner and operator of a hair salon and in later years a Fashion boutique, I've ventured into start-ups of a Japanese restaurant, Gelato shop and chocolate manufacturing businesses that are successful and still operating today.
Being passionate with everything I do, I am the perfect storm of motivation.
I understand the needs and wants, I'll strive to get things done. I know I would be an asset to the residents of the Moresby ward in getting a voice as part of the South Perth Community.
Mobile: 0418 896 354
Postal Address: P.O. Box 8363 SOUTH PERTH 6151
Email: perthdemo@hotmail.com