Last ride for RAC Intellibus as groundbreaking trial ends
For the past seven years, the City of South Perth has been a supporter of the RAC's Intellibus 'driverless vehicle' trial, which has travelled along the South Perth Esplanade between the Old Mill, near the Narrows Bridge and Sir James Mitchell Park.
On Friday 30 June 2023, the trial came to an end and Mayor Greg Milner joined RAC Acting Group Executive Social and Community Impact Will Golsby for one last ride.
"It's wonderful that our City has been able to play a part in this innovative on-road trial of Australia's first fully driverless and electric shuttle bus, " the Mayor added.
"The trial has brought 25,000 people to the City of South Perth and it has been thrilling to watch the Intellibus as it interacts with traffic, parked cars, cyclists and pedestrians – all without any accidents .
Local community members and visitors alike have participated and learnt about the groundbreaking technology behind the Intellibus. In the future, this innovative form of public transport has the potential to help alleviate traffic congestion by reducing the number of vehicles on the road while having a positive impact on the environment.
Mr Golsby said the award-winning trial was Australia's first and longest-running trial of a driverless vehicle, ending after more than 38,000kms of travel in Perth and regional WA.
"This trial broke new ground in the automated vehicle space in Australia, putting WA at the forefront of this emerging and exciting technology," Mr Golsby said.
"Trials like these are crucial to understanding our future transport needs and adapting to our rapidly evolving mobility landscape."
In 2021, to commemorate the Intellibus trial, the City of South Perth in partnership with the RAC commissioned an iconic artwork for the South Perth Foreshore, focusing on the evolution of transport and its impact on our community.
Titled R/evolve, standing 3 metres tall, the artwork illustrates the links between modes of transport and the transformation of the world, physically, culturally and economically.
The artwork celebrates the success of the RAC Intellibus and provides a lasting memory of this groundbreaking trial.
Images
– Mayor

Greg Milner with Will Golsby, RAC

Acting Group Executive Social and Community Impact, for the final journey


–

RAC Intellibus has been a familiar sight along the South Perth Foreshore since 2016


–

The iconic R/evolve artwork is a lasting reminder of how transport changes have impacted our community.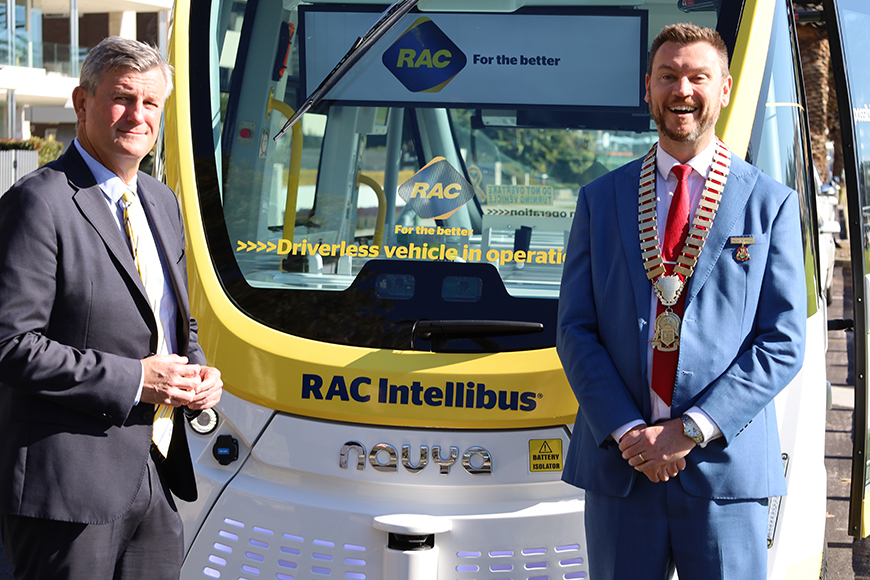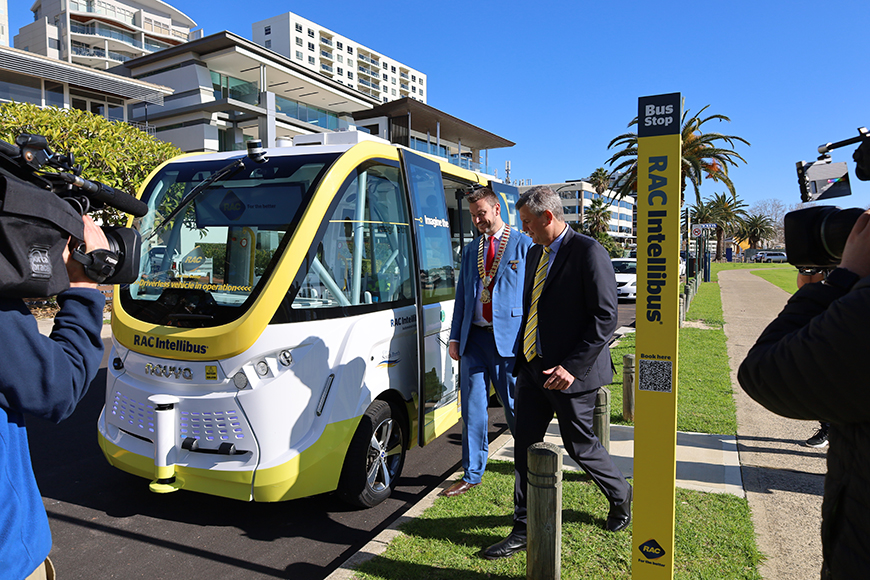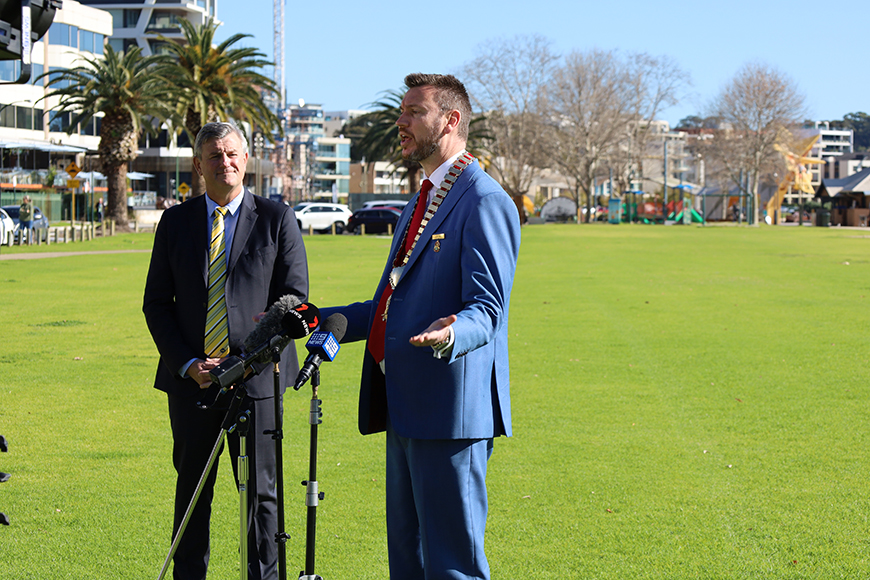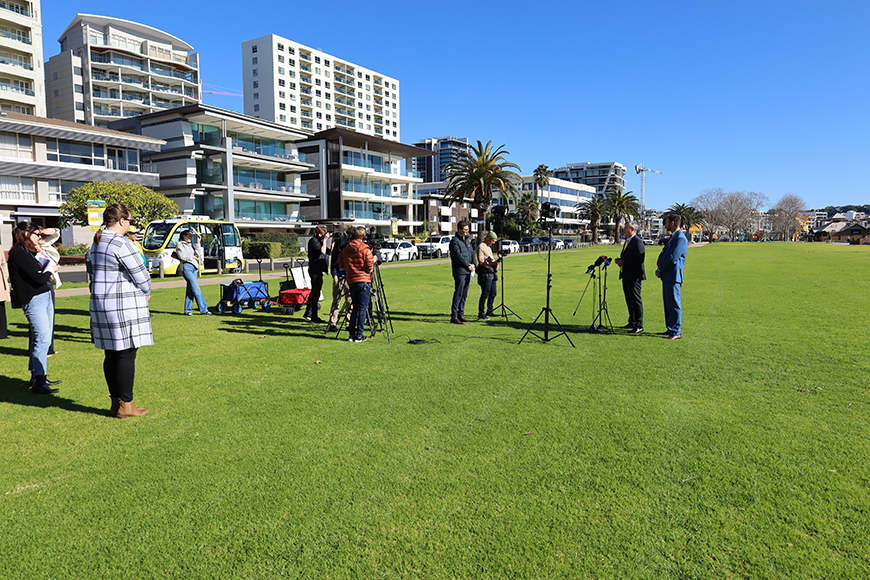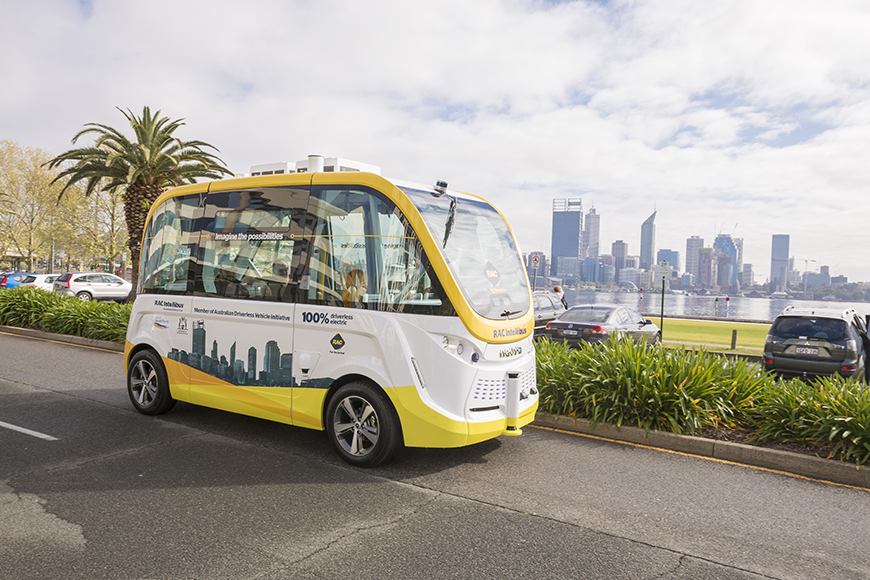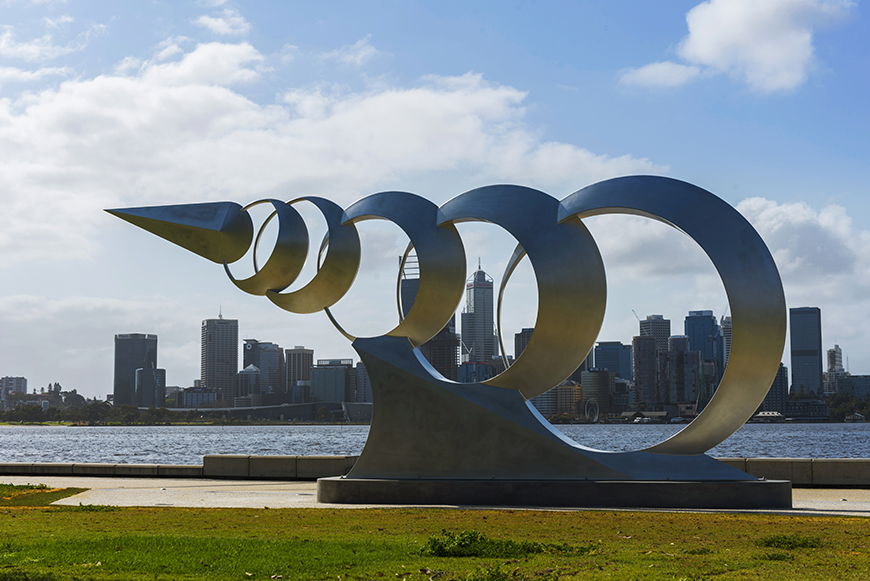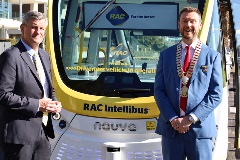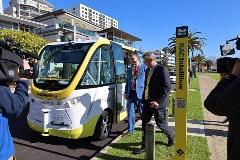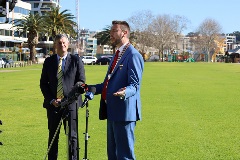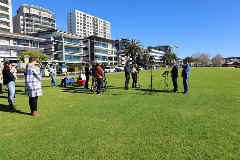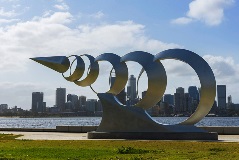 Contact us
For more information, please contact the City.