Community garden offers fun way to 'give back'
If you're looking for new ways to 'give back' in 2023, then Kay Behari and her small group of volunteers could use some helping hands at the McDougall Farm Community Garden in Como.
The community garden, funded by the City of South Perth, is a true labour of love for these volunteers, who help with regular tasks like watering, weeding, planting, pruning and even seed collection.
Coordinator Kay spends about two hours every day tending to the garden and has been involved since its inception 13 years ago.
She said they would love more volunteers to contribute to the garden, which currently grows around 25 varieties of fruits and vegetables, along with some flowers.
The produce is donated to charity organisations, with volunteers able to enjoy their share while herbs are planted around the perimeter to allow community members to forage as needed.
Being a community garden volunteer takes as little or as much time as you have and it's a great option for community-minded people, who enjoy being outdoors, being sustainable and supporting those in need.
To register your interest as a volunteer at McDougall Farm Community Garden, please email Kay via kaybehari@hotmail.com or call the City's Community Development team on 9474 0777.
Or see the garden for yourself next to Neil McDougall Park on Clydesdale Street, Como.
Group image: This small team of volunteers, led by Kay Behari (centre), grows quality produce for charity and for the community to enjoy.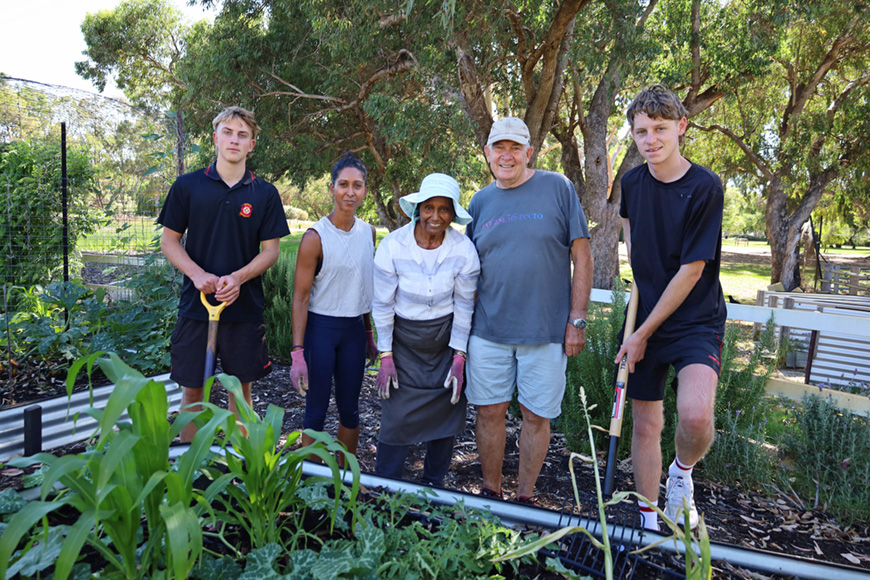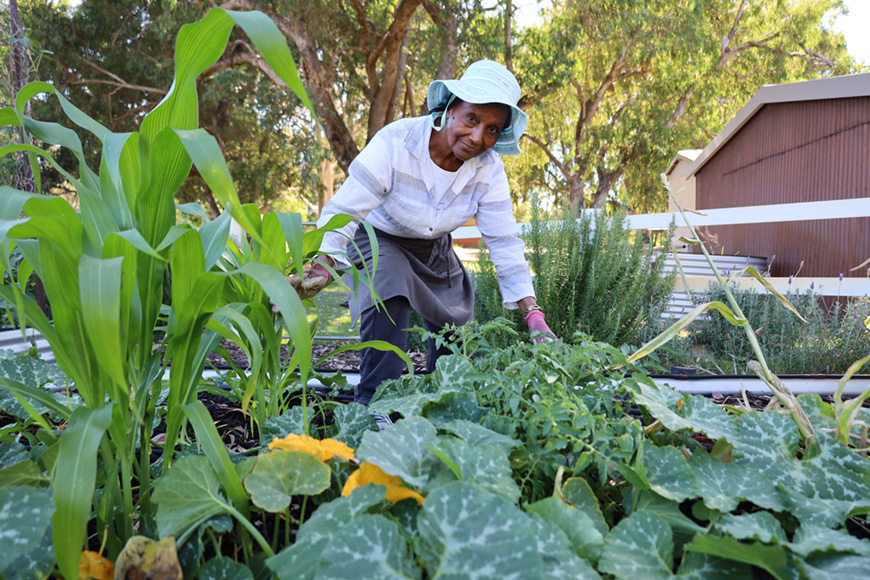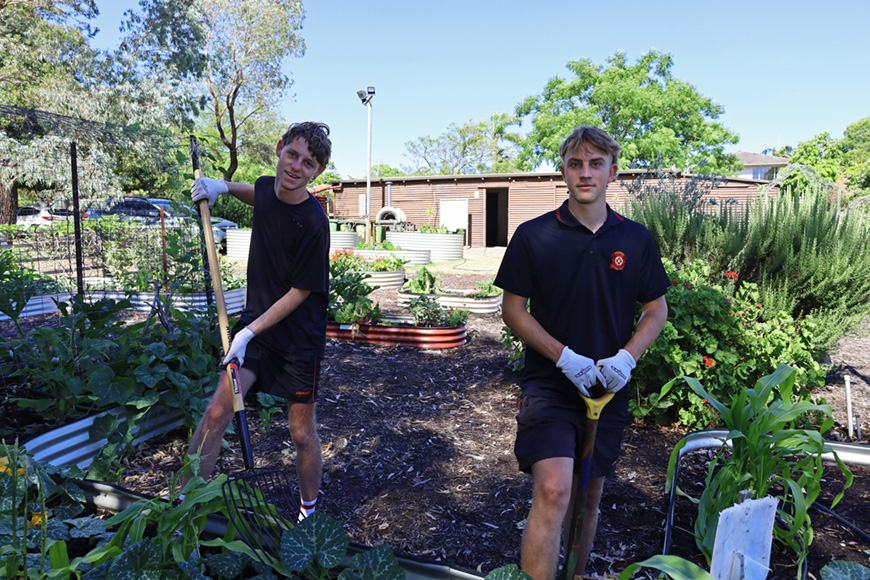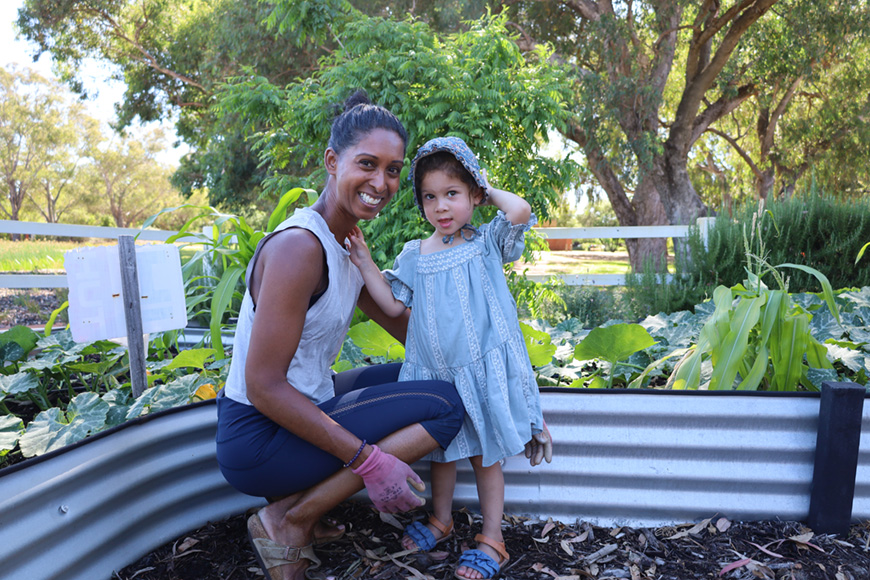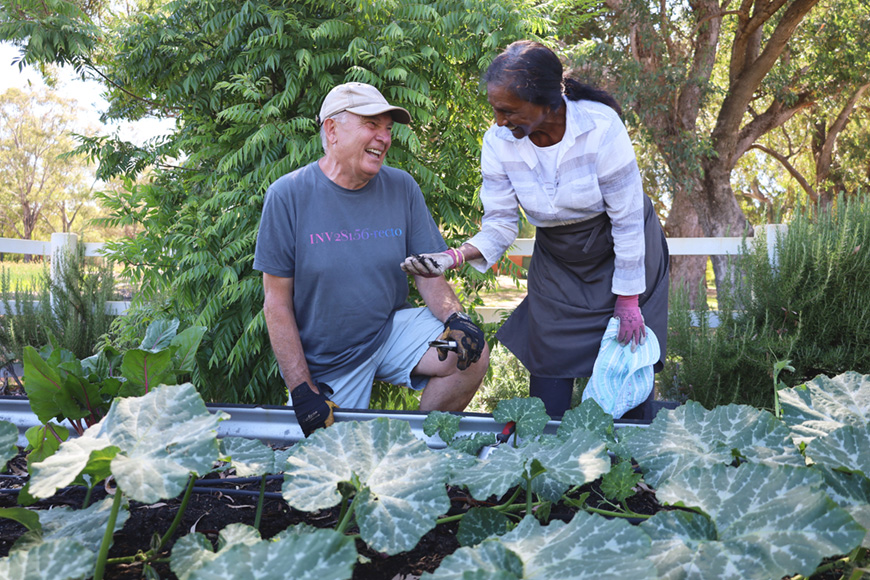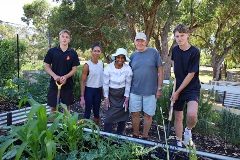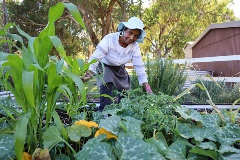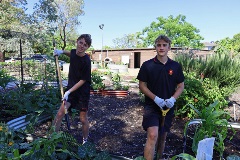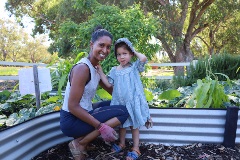 Contact us
For more information, please contact the City.