Trick-or-treat safely this Halloween
Halloween is becoming increasingly popular in Australia, with children across the City of South Perth dressing up in costumes and going door to door 'trick or treating'.

The following Halloween safety tips are to help parents and caregivers ensure their children have a safe and enjoyable Halloween.
Tips for trick-or-treaters
Be respectful of other members of the community, not everyone celebrates Halloween
Only approach houses that are either decorated or have the front light on
Children and young people should be accompanied by a trusted, responsible person
It is good to have basic safety rules in case your children get accidentally separated during the night
Children should walk on the footpath at all times and not run when going from house to house
Obey traffic rules, watch out for cars and use proper road crossing where available
After knocking on the door and saying 'trick or treat' children or young people should stay at the front door. Do not enter the person's house, even if invited inside
Don't knock on doors where there is a sign saying "No trick or treat here".
Tips for householders
Only offer wrapped treats, making sure they are sealed and safe
If you do not want to participate or run out of treats, turn your front light off or stick up a poster saying "No trick or treat here"
Parents may consider an alternative to 'trick or treating' by holding a Halloween party at home, that way children are supervised and still celebrating Halloween
Consider joining with neighbouring families to create a safe house arrangement, where children are given a list of participating families to door knock, and these are the only houses they go to
Check your social media networks for any Halloween posts which give locations in your suburb.
For events hosted in the City over Halloween, please visit our events section of the website.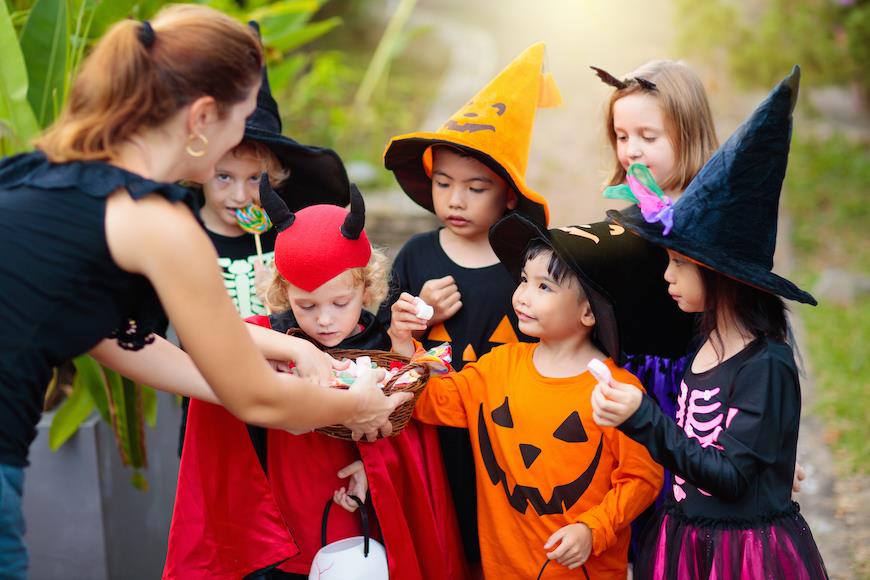 Contact us
For more information, please contact the City.