Amendment 63 – Preston Street Neighbourhood Centre
The Minister for Planning has approved Amendment 63 (Preston Street Neighbourhood Centre) subject to a number of modifications.
In May 2020, the Council resolved to support Amendment 63, which alters the planning controls for land within the Preston Street Neighbourhood Centre. This included changes to density and building height requirements that would allow buildings generally a maximum of four storeys, with potential for up to six storeys, to occur within the precinct.
The feedback provided by the community helped shape Council's position on the amendment.
The final version of Amendment 63 includes a number of modifications made by the Minister for Planning, including
Re-instating the maximum 13 storey height limit on 'Site S' (Cygnet Theatre side) and 8 storey height limit on 'Site R' (IGA side) as originally requested by the amendment proponents
Modifying the distribution of height on each site, including limiting the height of buildings to Eric Street (Site S) to five storeys in lieu of the proponents proposal of eight storeys. The changes result in height being concentrated in two towers (13 storeys on 'Site S' and 8 storeys on 'Site R'), instead of being more spread out across the sites
Increasing the rear/south setback on 'Site R' to improve light access and reduce the impact of building bulk; and
Removing the Council's proposal to make Shops greater than 1,200sqm a discretionary land use.
The amendment came into effect on 25 June 2021.
For more details about the amendment visit Your Say South Perth.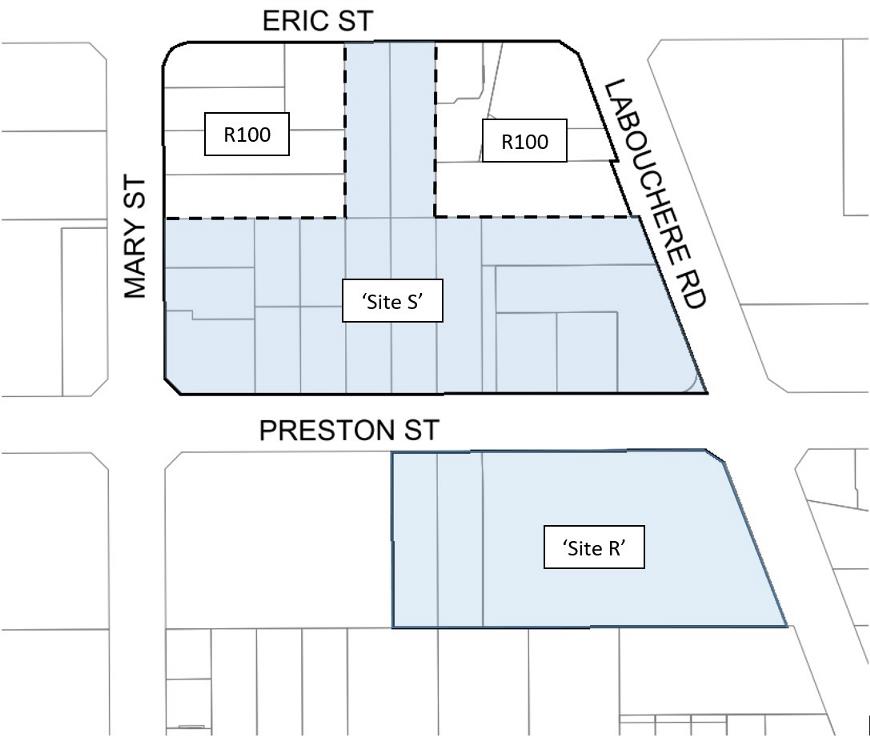 Related Documents
Contact us
For more information, please contact the City.