New Mayor keen to hit the ground running
The City of South Perth welcomes new Mayor Greg Milner, who was elected for a four year term in Saturday's election.
Mayor Milner received 63.33 per cent of Mayoral votes, equal to 5,930 votes; while his opponent Travis Burrows received 36.67 per cent of votes, equal to 3,433. The turnout rate was 32.12 per cent, an increase from the 2017 election (29.87 per cent) and the last Mayoral election in 2015 (28.78 per cent).
Mayor Milner has been a councillor since 2017 and is pleased to step up to the position of Mayor. He is a staunch advocate for sound financial management, cost-effective service delivery and transparent and accountable government.
A long time City resident with a young family, Mayor Milner's background as a commercial and property solicitor in the private sector, as well as a non-executive director in the community care sector, adds to the valuable experience he will bring to the role.
Mayor Milner thanked the people of the City for putting their trust and faith in him, and is looking forward to leading Council and tackling issues including finances and rates, cost-effective service delivery and increased certainty for local businesses and residents.
"I'm pleased by the progress Council has made on rates, but there's more for us to do," Mayor Milner said.
"I want to lead a Council that manages your money well and stays accountable and transparent to you. I want to resolve the planning issues creating uncertainty and division in our community.
"I am confident this Council has the skills, enthusiasm and commitment to achieve great outcomes for this community. I'm looking forward to working with my fellow councillors to serve the people of the City and make the City a better place for everyone.
"There are some significant projects to be presented to Council over the coming months. These projects undeniably have their challenges, but I have no doubt that Council will do its utmost to ensure the right outcomes for the benefit of those who live, work and play in this great and unique City."
Mayor Milner also acknowledged the outgoing councillors, including former Mayor Sue Doherty, for their contributions.
"I would like to recognise and pay tribute to the outgoing members of Council, being Colin Cala, Cheryle Irons, Tracie McDougall, Travis Burrows and Sue Doherty. They have each served the people of the City tirelessly for a number of years.
"Being an Elected Member is not an easy job, but they have selflessly given their time, energy and skills to serve their community. I thank them for their service."
Councillor Ken Manolas (Mill Point ward) has been re-elected, with all other available positions taken up by first-time councillors in Carl Celedin (Como ward), André Brender-A-Brandis, (Manning ward), Stephen Russell (Moresby ward) and Mary Choy (Mill Point ward). All serve four-year terms aside from Ms Choy, whose position is for two years after the resignation of Cr Cheryle Irons.
Continuing as councillors with terms until 2021 are Glenn Cridland (Como ward) and Blake D'Souza (Manning ward).
These newly elected Councillors and Mayor Milner were sworn in on Tuesday night at a Special Council Meeting, when Cr D'Souza was elected Deputy Mayor, taking over the role from Cr Cridland.
An extraordinary election will be held to fill the position Mayor Milner held for Moresby Ward, with two years of the term remaining.
More information on your new Mayor and Councillors is available on the City's website.
For the full breakdown of voting, visit elections.wa.gov.au and search for 'South Perth'.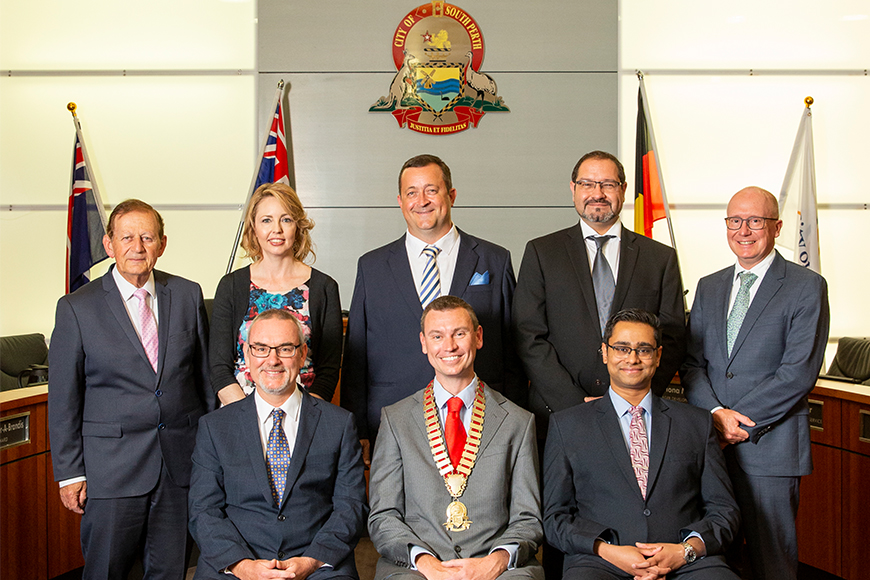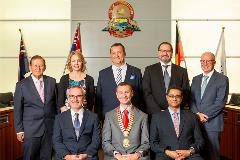 Media contact
For media enquiries, please contact the City's Communications Officer.