2019/20 Rate notices and Recycling Centre entry vouchers issued
The City has issued the 2019/20 Rate notices this week.
Recycling Centre entry vouchers (tip passes) have been enclosed as a brochure with the notice and are not attached to the Rate notices.
Recycling Centre vouchers entitle residents to dispose of two payloads of green waste and one payload of general waste per year. Simply tear off the voucher and present it to the attendant at the Recycling Centre. Please sort and separate your recyclables, green waste and general waste before disposal. This will save you time at the Recycling Centre and assist us in reducing waste to landfill.
Enclosed in the 2019/20 Rate notices:
Recycling Centre vouchers
2019/20 Budget brochure (see link below)
For more information about how your rates are calculated, visit the Rates & Payments section of the website or contact the City.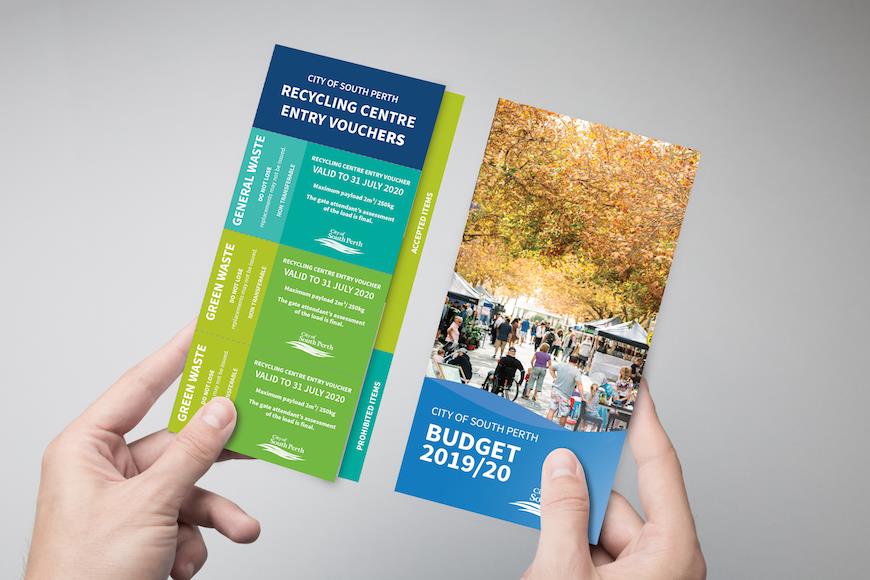 Media contact
For media enquiries, please contact the City's Communications Officer.