Black swan breeding season
Did you know winter is breeding season for black swans (
Cygnus atratus
)?
The lakes on the Sir James Mitchell Park foreshore are one of the last remaining nesting sanctuaries along the Swan River for black swans. During this period, you will see them foraging around for vegetation, especially sedges, to build their nests.
It's very important to give them extra space during this time as they may become aggressive if they feel their nest is threatened. Please also keep your dogs on a leash around the black swan nesting areas.
Some fun facts:
Black swans mate for life.
The male and female equally share the incubation and rearing duties.
They are endemic to south-west Australia
Black swans are vegetarians. They eat weeds and algae, so it is important not to feed them as it can cause disease, pollute the waterbody and increase reliance on human behaviour.
The long neck of the black swan can reach up to one metre and enables them to reach weeds and algae underwater.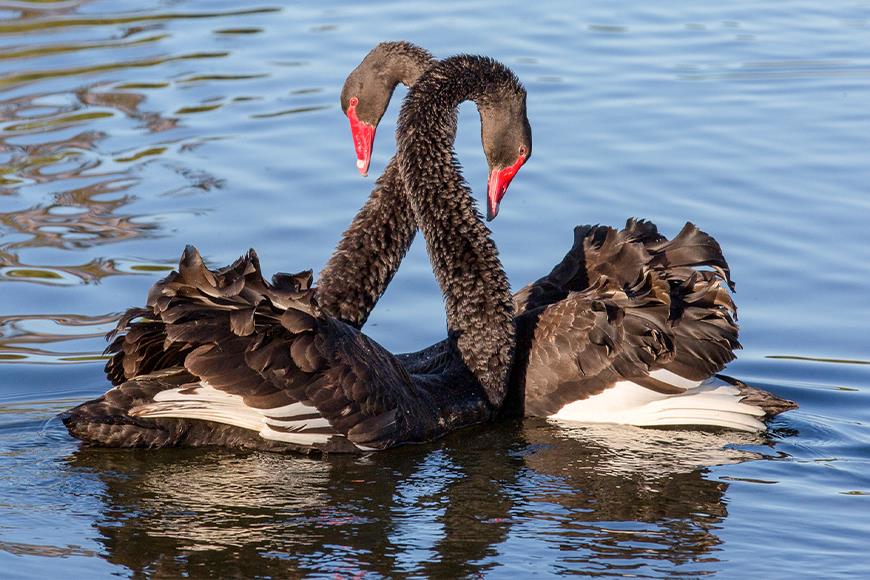 Contact us
For more information, please contact the City.