Anatomy of a Banksia by Mark Datodi and Steve Tepper
Title: Anatomy of a Banksia
Artist: Mark Datodi and Steve Tepper
Date: 2019
Location: Near the main entry, Meath Care residential care facility, 80 Henley Street, Como
Material: Painted aluminium

The artworks created for this development were inspired by the shapes of banksia flowers, seedpods and leaves. As well as the entry sculpture, the artists have also created sculptural screening elements to flank the walkway. The aluminium panels are painted and perforated with patterns developed from depictions of various stages of the development of the banksia flower through to the formation of seed pods.

This Artwork was commissioned by Meath Care Inc in fulfilment of the requirements of the City's Policy (P316 Developer Contribution for Public Art & Public Art Spaces) which supports developer public art outcomes which celebrate and contribute to the City's unique culture.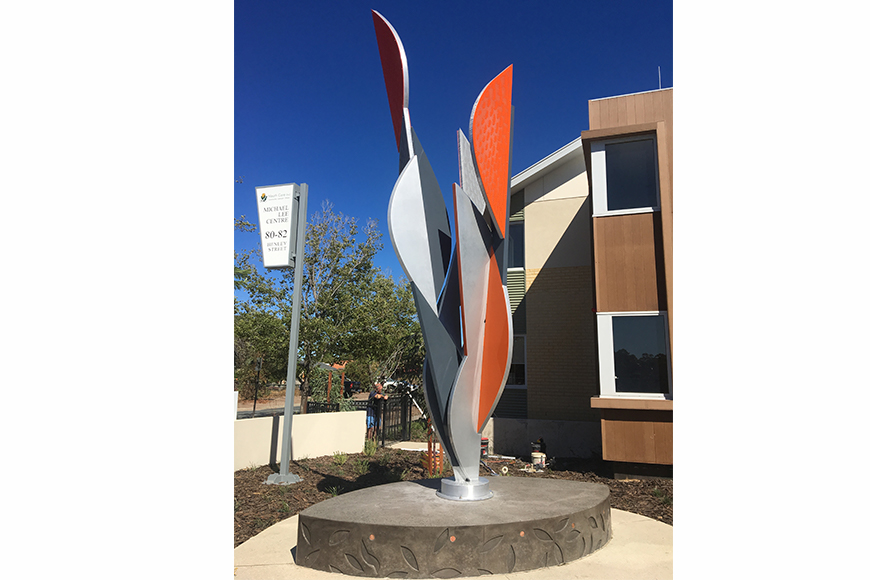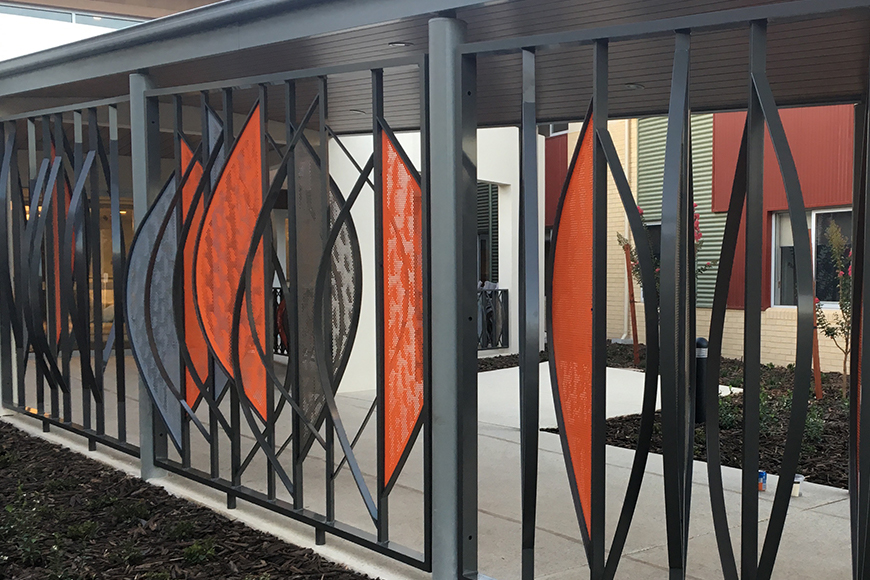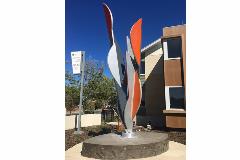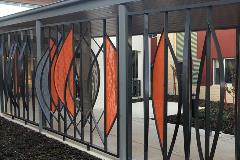 Contact us
For more information, please contact the City.