Connect South milestone reached
A key milestone for the Connect South project was reached on Friday 3 May, with the installation of concrete footings for the weather protection canopies completed.
Twelve tonnes of steel reinforcement and 50 cubic metres of concrete was used in the footings which will support two architectural canopies that will take form of a Frill Neck Lizard and Numbat, a reference to Mends Streets' close links to Perth Zoo.
Connect South contractor DENMAC have provided a preview of the plate and ribbed aluminium the canopies will constructed from. The eye-catching designs will be finished with geometric patterns in paint and perforations to give a transparent effect.
In the coming months, the canopies will be installed in the Mends Street Piazza which is currently under construction.
Stage one of Connect South is scheduled for completion in November 2019 at an estimated cost of $7.5 million (with $2.5 million from National Stronger Regions Round 3 funding and $5 million from the City of South Perth).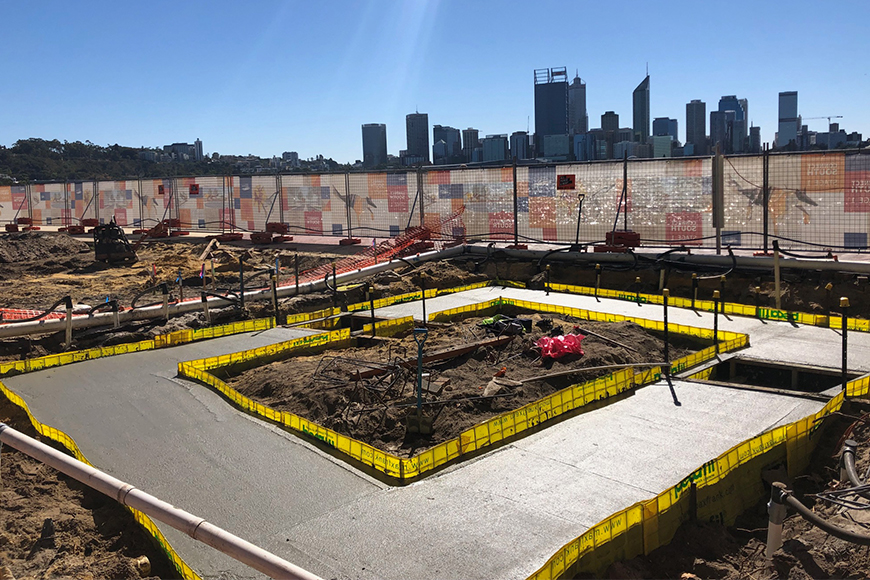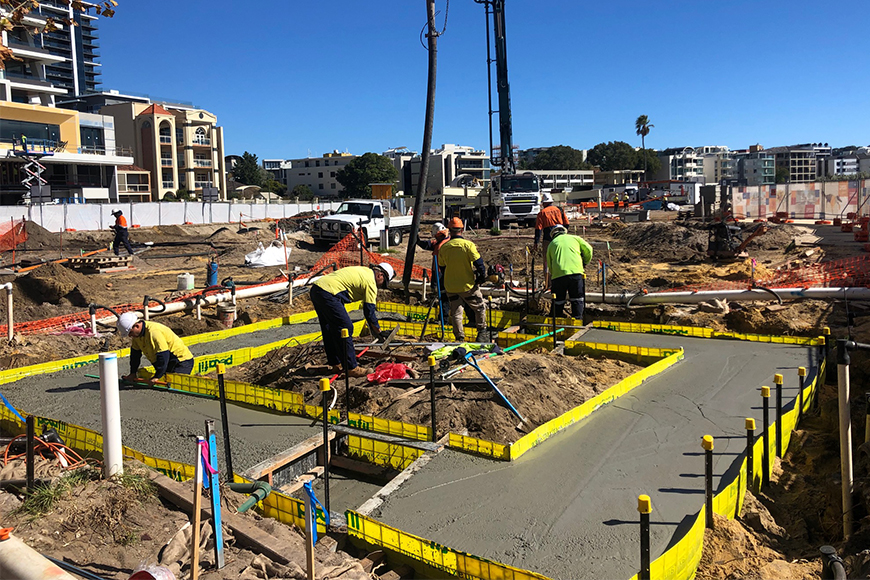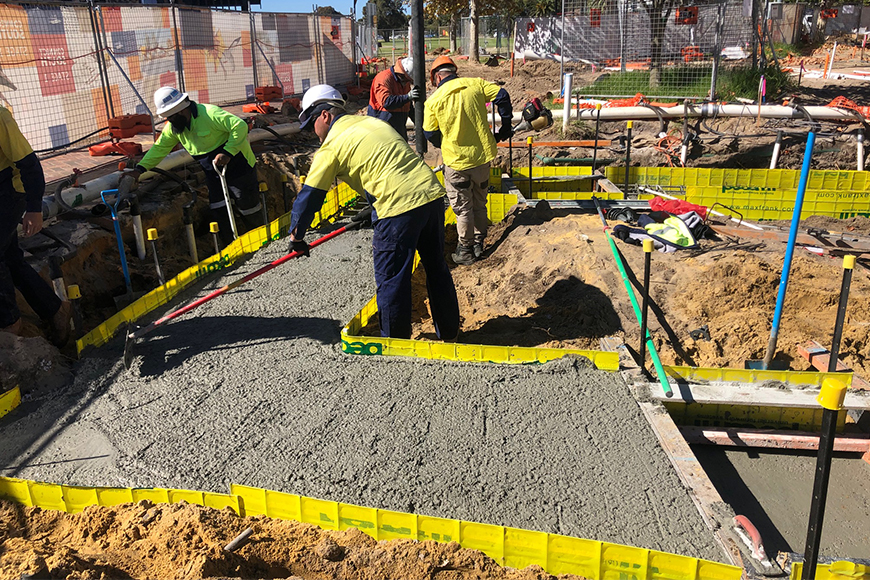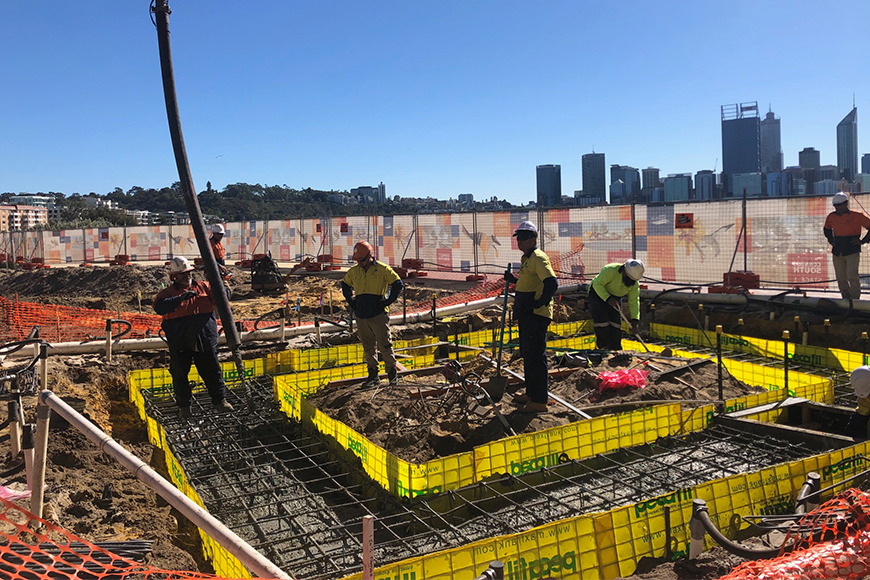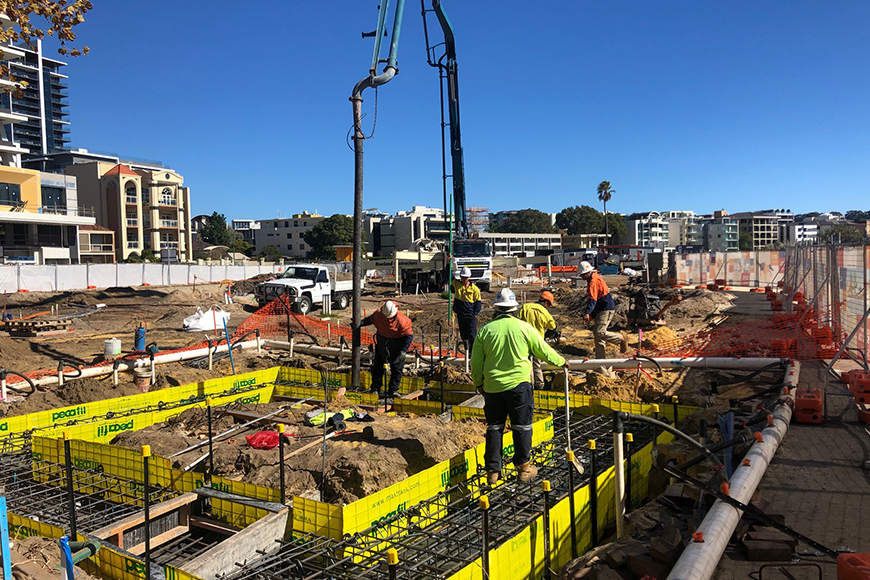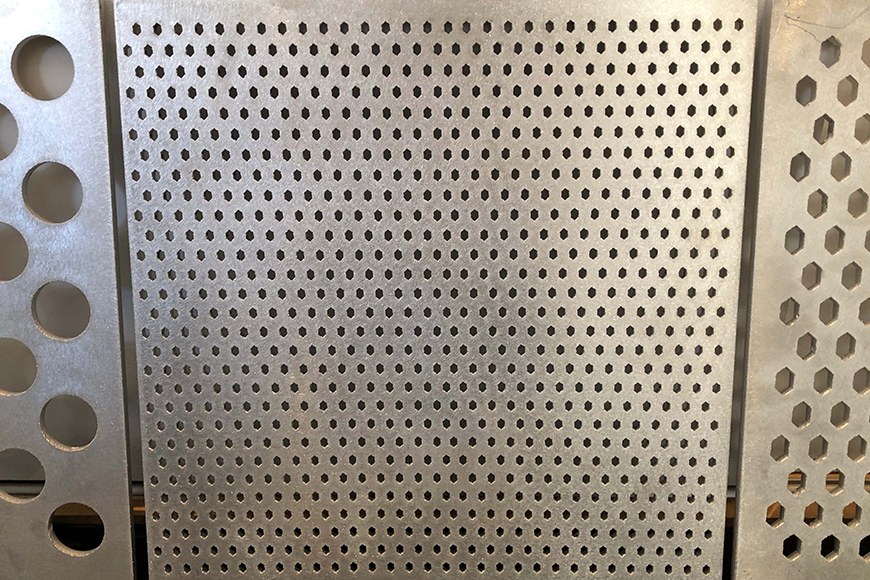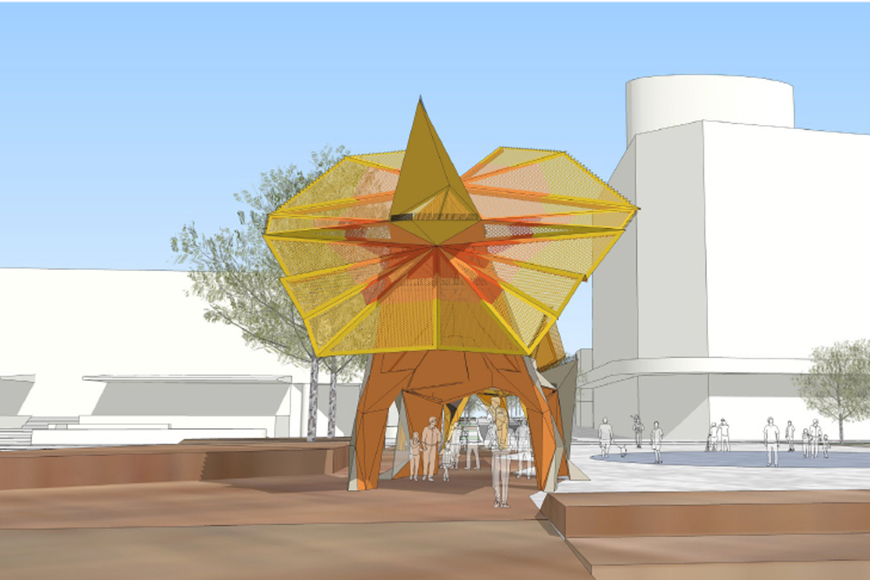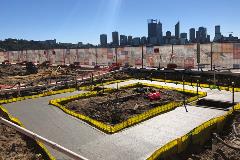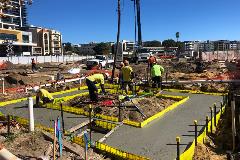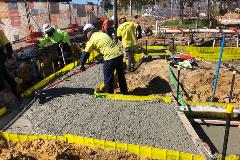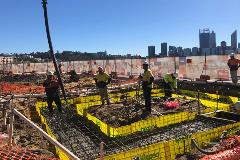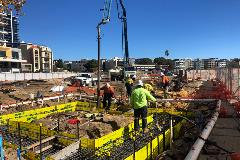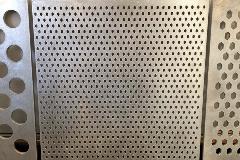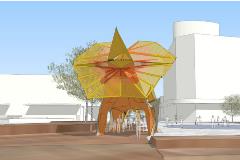 Media contact
For media enquiries, please contact the City's Communications Officer.