Coconut pots prove to be a success
The City of South Perth's nursery begun a trial in November 2017 using 100% biodegradable pots made from natural fibres as a sustainable solution to plastic pots.
Moulded from coconut husks, the environmentally friendly coir fibre pots are used for a variety of planting purposes such as growing native tube stock used in revegetation projects.
The City has planted over 1,500 seedlings in the coir fibre pots and plans to continue using them.
The organic properties of coir fibre means that the pots and plants can be planted as one, the roots will grow through into the soil while the pot breaks down to become part of the organic structure of the soil. This takes away the risk of root damage when removing young plants from the pots.
Coir fibre pots have the potential to become a viable alternative to plastic forestry tubes and become a standard pot of choice for revegetation projects across WA.
The City's nursery is one of the largest local government nurseries in metropolitan Perth supplying stock for planting throughout the City and to the Town of Victoria Park.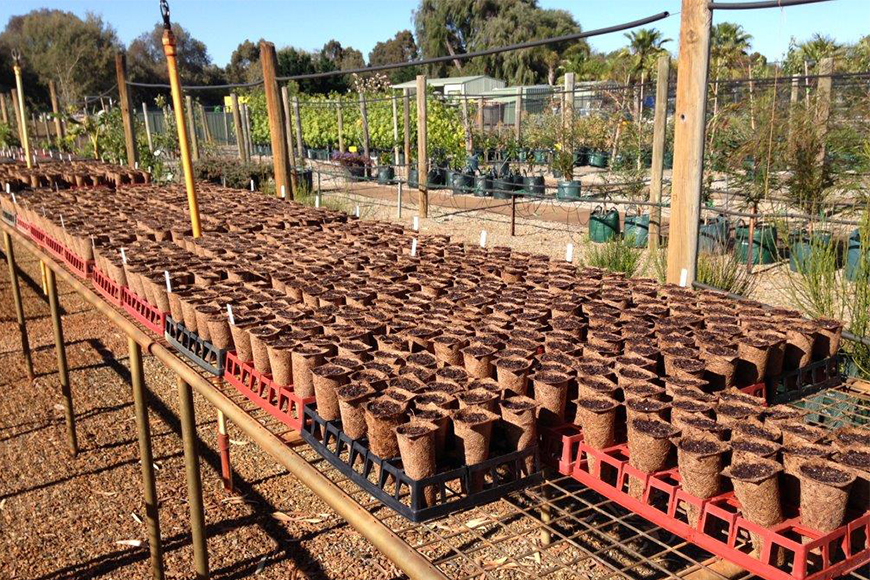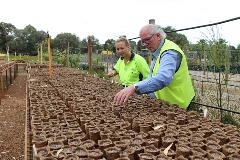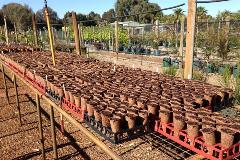 Media contact
For media enquiries, please contact the City's Communications Officer.