Connect South update
Thank you to everyone who has taken part in the Connect South consultation to date. The City received a positive response to the draft Masterplan Concept Design. Feedback has now been analysed and used to inform a revised Concept Design which will be presented to Council at the March meeting.
The Connect South Masterplan is a short, medium and long term vision for the area which includes Mends Street (north and south), Mends Street foreshore, Windsor Park and Harper Terrace.
The main focus for the first stage of the Connect South project includes the development of a Piazza on the Mends Street foreshore and minor upgrades to the north end of Mends Street, which will be completed by December 2019 at a cost of $7.5 million (with $2.5 million from a National Stronger Regions Fund grant and $5 million from the City of South Perth). Connect South includes Node 1: Mends Street, as identified in the South Perth Foreshore Management Plan 2015.
Media contact
For media enquiries, please contact the City's Communications Officer.
Related Articles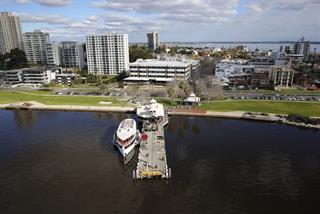 Connect South Masterplan Concept Design update
The City is producing 3D images and flythrough videos for the foreshore area within the Connect South Masterplan Concept Design to provide an opportunity to experience some of the elements of the design before it is presented to Council in April.