City welcomes new citizens and celebrates Australia Day WA Community Citizen of the Year Awards
Celebrating Australia Day 2018, the City's annual Morning Ceremony officially welcomed 71 new citizens and recognised outstanding members of the local community.
Her Excellency the Honourable Kerry Sanderson AO, along with community members attended the morning's events which included a Flag Raising Ceremony, Citizenship Ceremony, traditional Welcome to Country, and the presentation of the Australia Day WA Community Citizen of the Year Awards, as well as the Ted Maslen Memorial University Exhibition Award.
Throughout the day, an estimated 90,000 people visited the City of South Perth's Celebration Zone and up to an additional 60,000 people lined South Perth's riverside parks and reserves.

"It was fantastic to see adults and children of all ages enjoying the free Celebration Zone, taking part in the 100 family-friendly activities on offer," said City of South Perth Mayor, Sue Doherty.
"Spanning along the South Perth foreshore, the City of South Perth's event provided everyone with the opportunity to come together and enjoy Australia Day in a safe environment.

"I extend my sincere thanks to everyone who volunteered. Our Australia Day events would not be possible without the willingness and dedication of our volunteers."
Australia Day WA Community Citizen of the Year Awards
The Australia Day WA, Community Citizen of the Year Awards are presented by Local Governments within local communities across Western Australia on Australia Day.
These prestigious awards foster, recognise and celebrate outstanding contributions to community life and active citizenship.
Nominations were invited for individuals and groups that reside or work primarily within the City of South Perth and whose actions and commitment have helped to develop and nurture the local community and improve the quality of life for the City's residents. This year the City of South Perth received a total of 19 nominations.
At the Morning Ceremony, Member for South Perth John McGrath MLA and Mayor Sue Doherty presented awards to three outstanding residents and one community group.
"All the nominees were considered to be of the highest quality, demonstrating the different ways that individuals and groups make significant contributions in our local community; enhance life opportunities for others and display the attributes of positive role models," Mayor Doherty said.
Community Citizen of the Year Award
Vivienne Steur
Vivienne has given her time, resources and energy to helping build capacity in Karawara and help reduce crime at Waterford Plaza. She is helping make a difference in the Karawara by extending care to disadvantaged community members. Vivienne's efforts in the local community help build an inclusive and connected community.
Senior Community Citizen of the Year Award
Dominic Emichi
Dominic was a volunteer bus driver for over 20 years. He drove for the South Perth Senor Citizen Centre, Manning Senior Citizen Centre and South Perth Retirement Village. Dominic often drove up to 5 days a week and completed between 2,500 and 3,000 outings.
Young Community Citizen of the Year Award
Zoe Fitzgerald
Zoe is currently in Hong Kong on a student scholarship studying International Relations and Public Health. Zoe volunteered 3 to 4 days a week as the State Director for Oaktree an organisation working to alleviate poverty in the Asia-Pacific region. Through Oaktree she has supported, mentored and trained volunteers. Zoe has previously been a Red Cross blood donation ambassador, has raised funds for the 40 Hour Famine and is the Vice President of the UWA Health Students Society.
Active Citizenship Award
South Perth Returned and Services League South Perth
Returned and Services League hold annual memorial services at the South Perth Memorial on ANZAC Day and Remembrance Day. Members look after the welfare of sick or injured members by visiting them in hospital or at home. The Sub-Brach supports local school's ANZAC Day assembly, with help of setting up memorials and by donating books to end of year's awards nights.
2017 Ted Maslen University Exhibition Award
Zachary Xiao
Zachary achieved a Certificate of Excellence in Physics and achieved the highest overall School Curriculum and Standards Authority awards score in the City of South Perth. He has also been awarded a General Exhibition Award and a Certificate of Distinction. Zachary has applied to study Medicine at Curtin University and Monash University this year.
The Ted Maslen Award is a $3,000 prize for the highest achieving Year 12 student residing in the City. This money is paid in three annual increments of $1,000 with the aim of assisting with costs associated with university studies. Dr Ted Maslen was a prize-winning student, a Rhodes scholar and renowned staff member at the University of Western Australia from 1960. Dr Maslen was also involved with the City for 22 years, and served as a Councillor for three terms.
View photos from the Morning Ceremony and Celebration Zone
here
.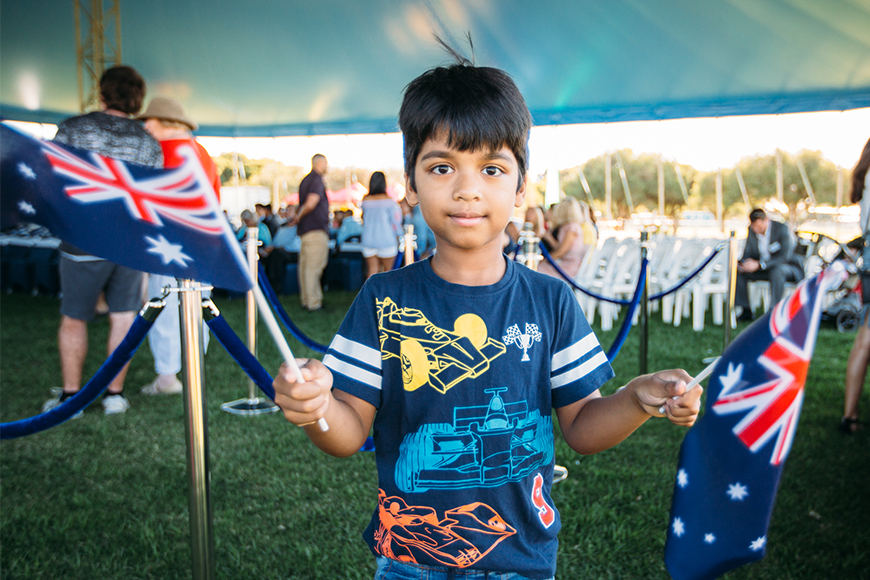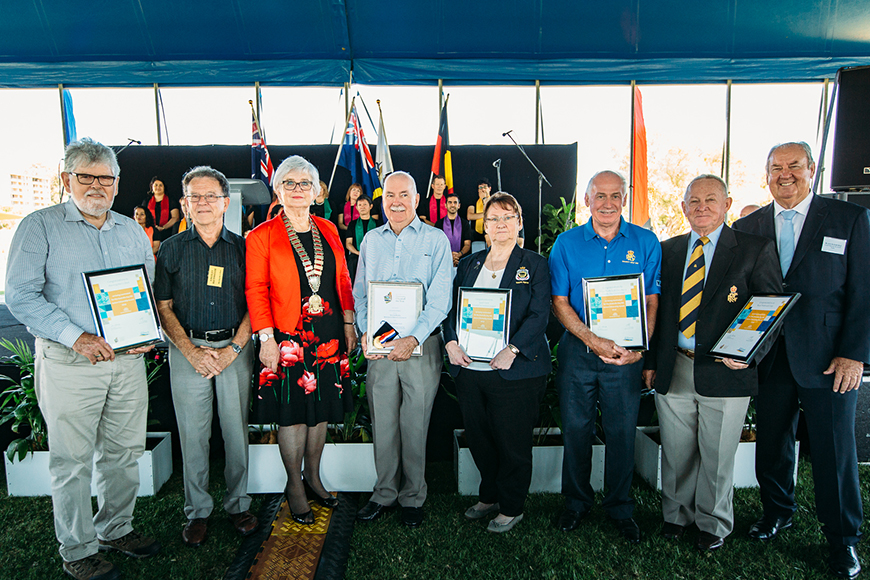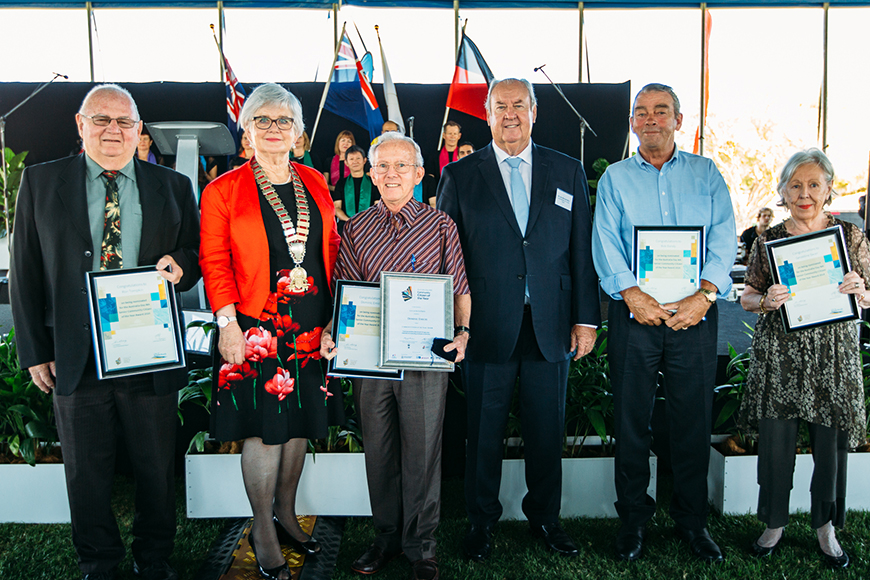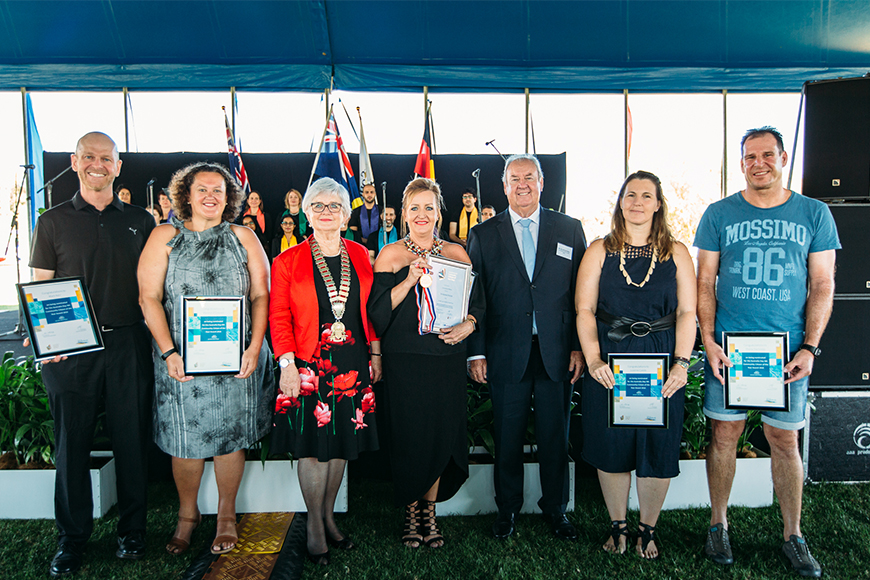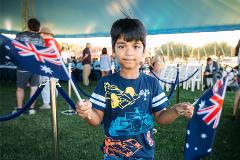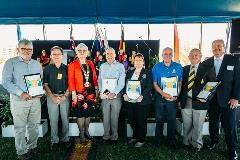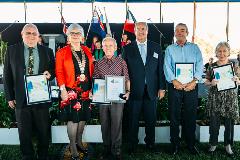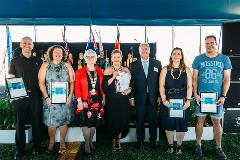 Media contact
For media enquiries, please contact the City's Communications Officer.