Congratulations to all current and newly elected Councillors
Congratulations to all the current and newly elected Councillors.
Local government is the sector of government which has the most direct impact on the everyday aspect of people's lives.
The decisions we all make as members of an elected body in providing good governance will have a real impact on those who live, work and visit the City of South Perth. As chosen representatives of the people of the City we will work hard to maintain an open, honest and trusting partnership.
The role and responsibilities of Mayor and Councillors are spelt out clearly in the Local Government Act and Regulations, which are currently under review.
The time and effort people spend as elected members should not be taken lightly, as without the support of families, partners and friends they would not be able to dedicate themselves to the role, especially the number of evenings away from their homes.
We all have a responsibility to care for and promote the interests of the people of the City of South Perth and an obligation to protect the Swan and Canning Rivers as we are privileged custodians of these iconic rivers. Also, to work towards building a stronger connected and cohesive community that aspires to make the areas which make up the City – that is, South Perth, Kensington, Como, Karawara, Waterford, Manning, Salter Point places people love to live in.
Moving forward I welcome Councillors elect, Councillor Glenn Cridland, Councillor Cheryle Irons, and the new Councillors Greg Milner, Tracie McDougall and Blake D'Souza. I acknowledge the contributions made by former Councillors Sharron Hawkins-Zeeb, Fiona Reid and also Councillor Jessica Black who chose to step down mid-term.
With the calibre of the elected members, the City's CEO Mr Geoff Glass and the Executive Team, as well as all those employed at the City of South Perth I am confident that together we will build on the past and move into the future as we implement the City's new Strategic Community Plan.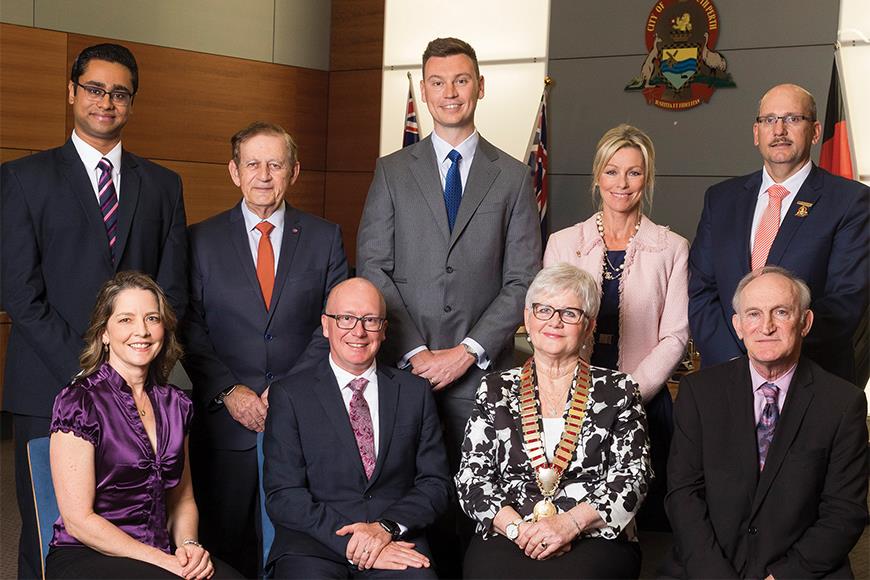 Contact us
For more information, please contact the City.