Young writers celebrated at annual awards
The South Perth Young Writers Awards were presented at a ceremony on Thursday 20 July that celebrated the 31st anniversary of the prestigious awards and applauded the creative talent of local youth.
Since 1987, the awards have been held every year to provide students with an opportunity to develop their writing skills and recognise their extraordinary creative talent. The Award encourages excellence in creative writing from school age children either residing or attending school in the City of South Perth.
This year almost 400 entries were received, which reflects the passion young people have for using their creative writting skills to share stories. Fifteen winners were acknowledged for their outstanding efforts in five age categories across primary and secondary schools.
The Christobel Mattingley Bronze Medallion, awarded by the judging panel to the most outstanding entry in any given year was, this year, presented to two students. It is only the third time in the history of the Award that this has happened. The medallions were awarded to Year 6 student Eleanor Jones from Penrhos College for her entry, 'Sparrow's shadow' and Year 10 student Jane McGuire from Penrhos College for her story 'Take a stand'.
Awards were also presented to:
Lower Primary
First Prize: Christian O'Neill, Aquinas College
Second Prize: Lea O'Reilly, Como Primary School
Highly Commended: Gabrielle Pike, St Pius X Catholic Primary School

Middle Primary
First Prize: Ruby Breuer, St Columba's Catholic Primary School
Second Prize: Alessia Radici, St Hilda's Anglican School for Girls
Upper Primary
First Prize: Eleanor Jones, Penrhos College
Second Prize: Amelia Huxtable, Penrhos College
Lower Secondary
First Prize: Arielle Watts, Perth Modern School
Second Prize: Sophie Harvey-Lissienko, Penrhos College
Highly Commended: Aiden Duryea, Perth Modern School
Highly Commended: Jacinta Kingsbury, Penrhos College

Upper Secondary
First Prize: Jane McGuire, Penrhos College
Equal Second Prize: Atira Shack, Mercedes College
Equal Second Prize: Ben Stagg, Wesley College
Highly Commended: Camille French, Perth Modern School
"The South Perth Young Writers Award has a rich history. The annual award fosters young talent and I acknowledge the time, effort and support of everyone involved that has ensured this award has continued for so long," Mayor Sue Doherty said.
"I'm particularly proud of how the award encourages young people from our local schools to explore a wide spectrum of subjects, styles and themes.
"It's wonderful to see such talent in our City and I encourage all those who have such a strong interest in writing to continue to develop your skills in this area. Congratulations to everyone who entered this year, the standard of entries each year sets the bar higher and higher. To all those who entered this year keep on writing and remember to enter again next year."
Since the Award's inception, almost 20,000 entries have been received. Every year an anthology of winning entries is produced to recognise the achievement of the young writers, with copies of these anthologies available to view at South Perth Library and Manning Library.
The 2017 anthology is now available to view.
The Award is supported by the City of South Perth and the Mill Point Caffè Bookshop.
Entries for the South Perth Young Writers Award 2018 will open early January 2018.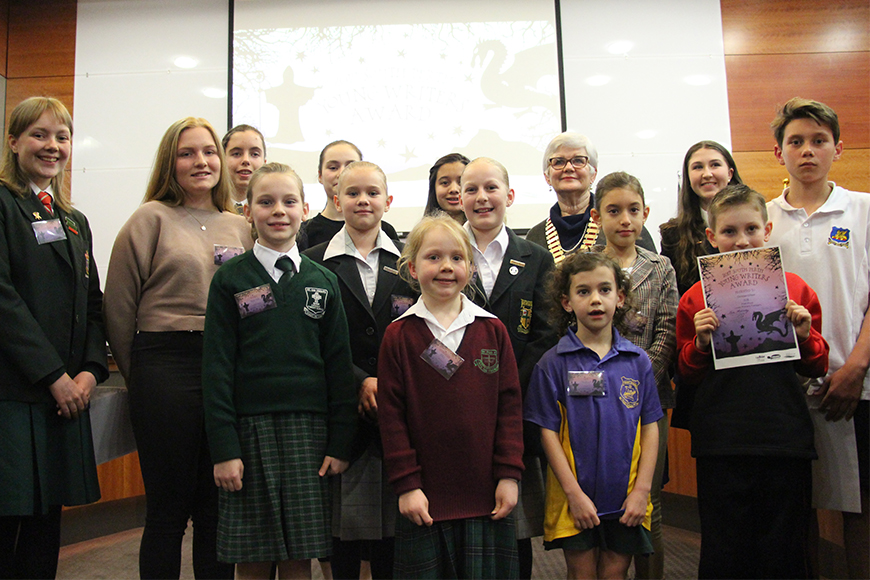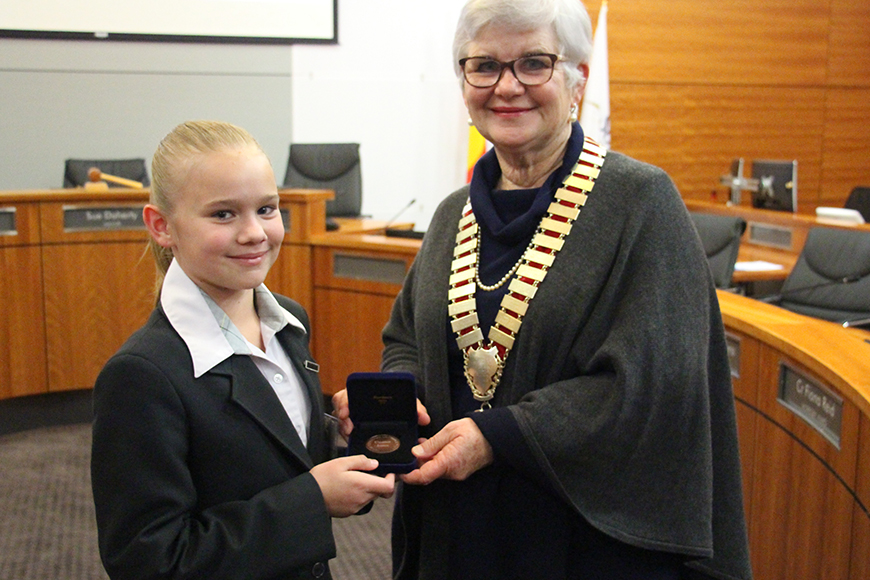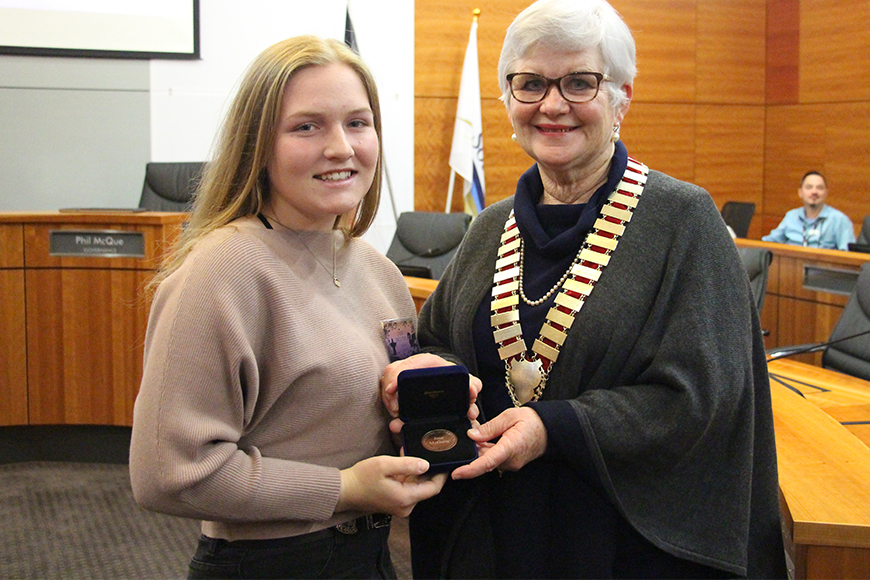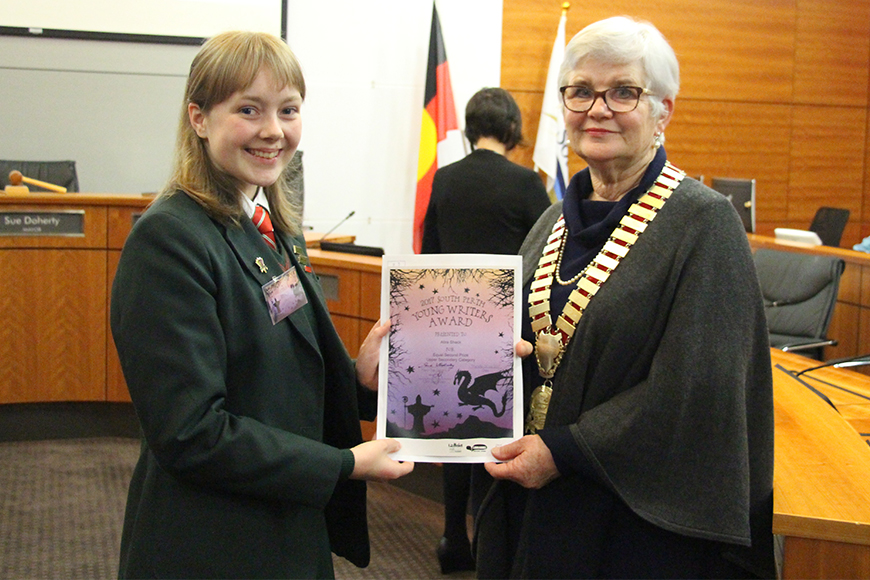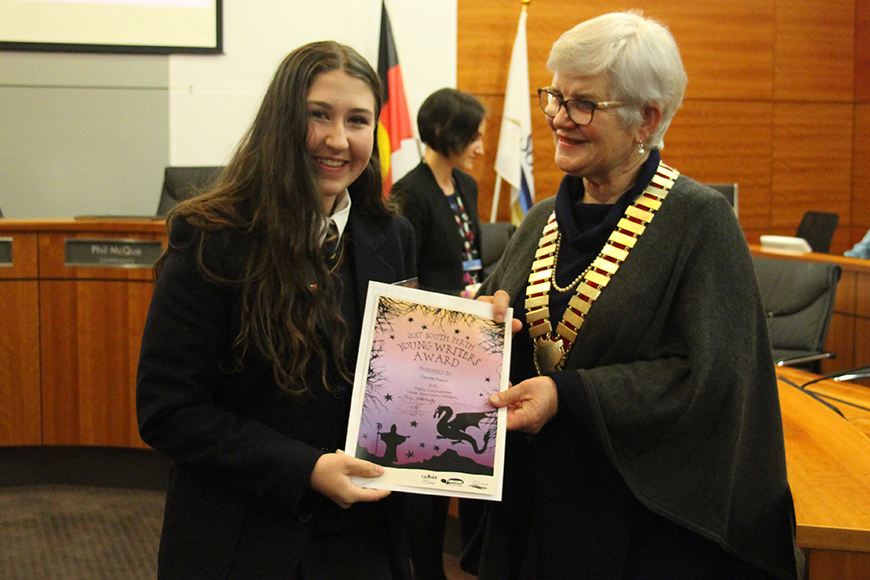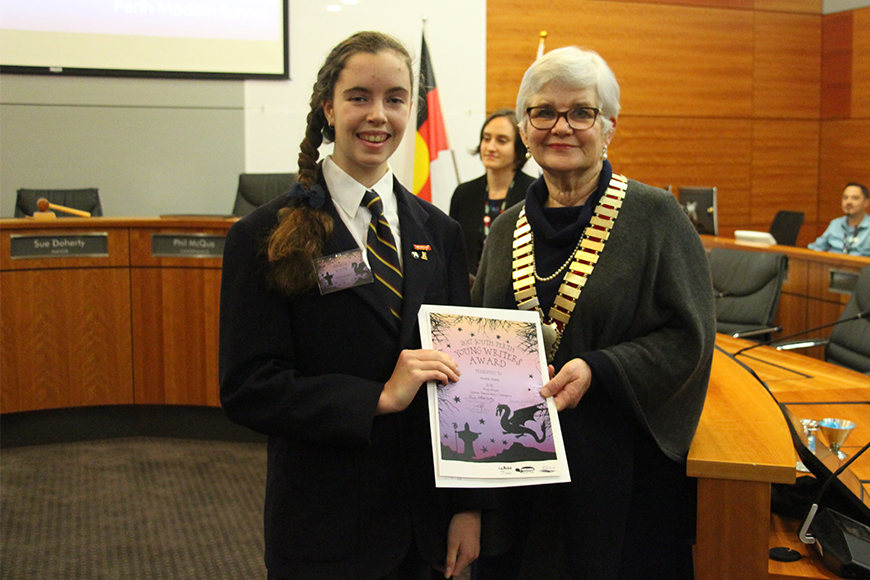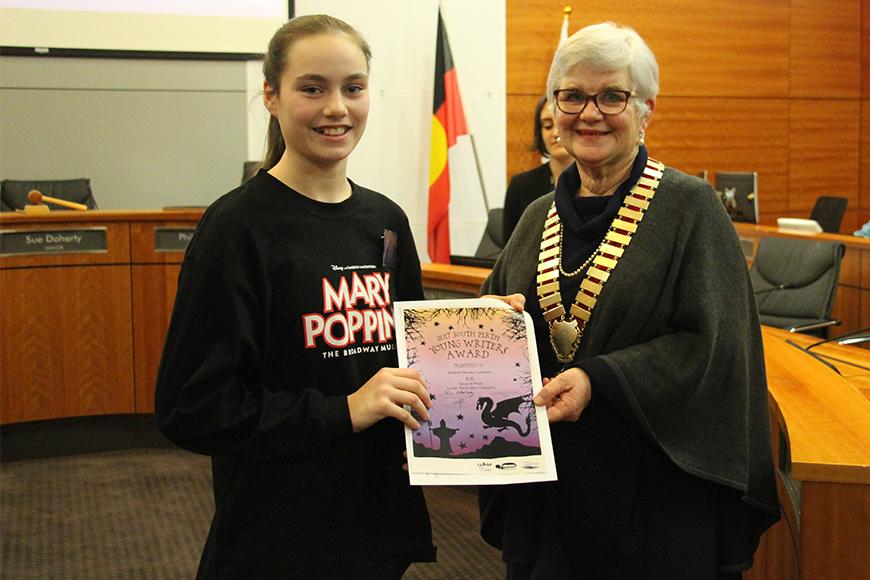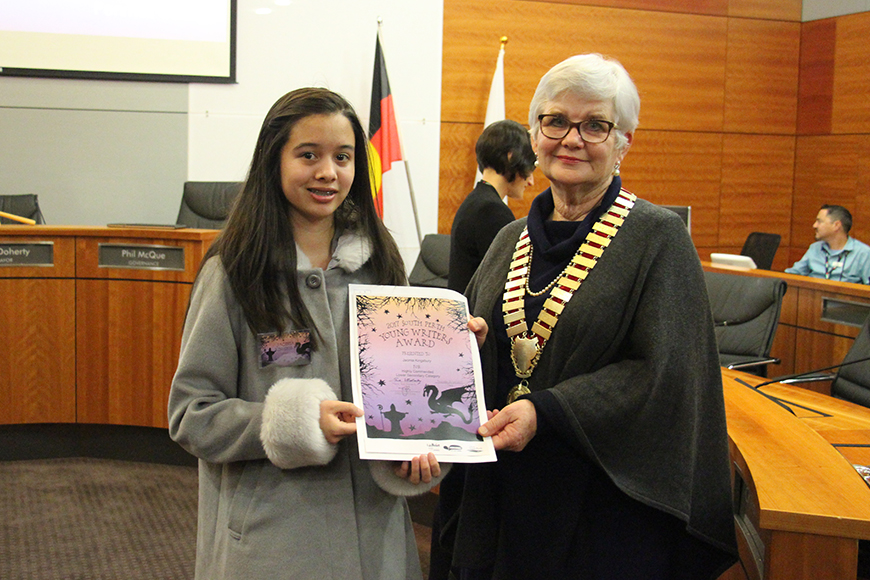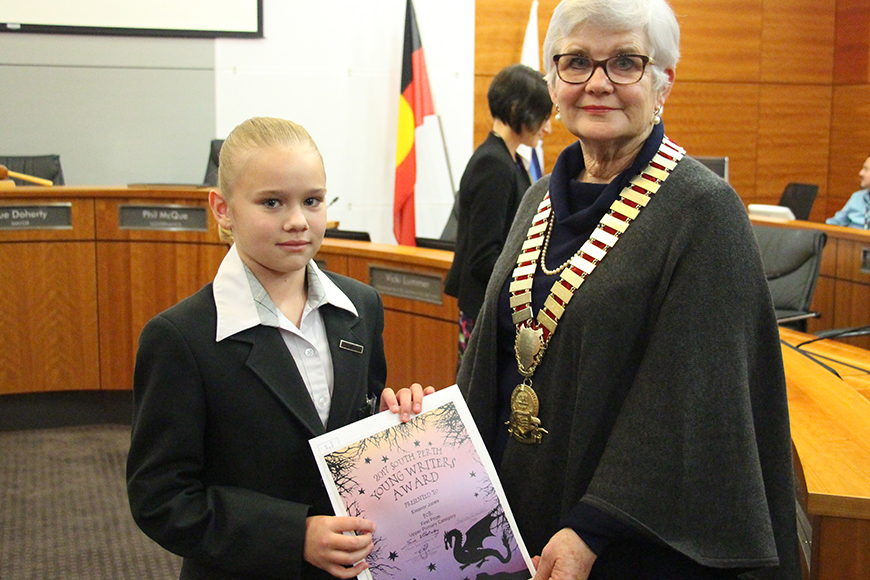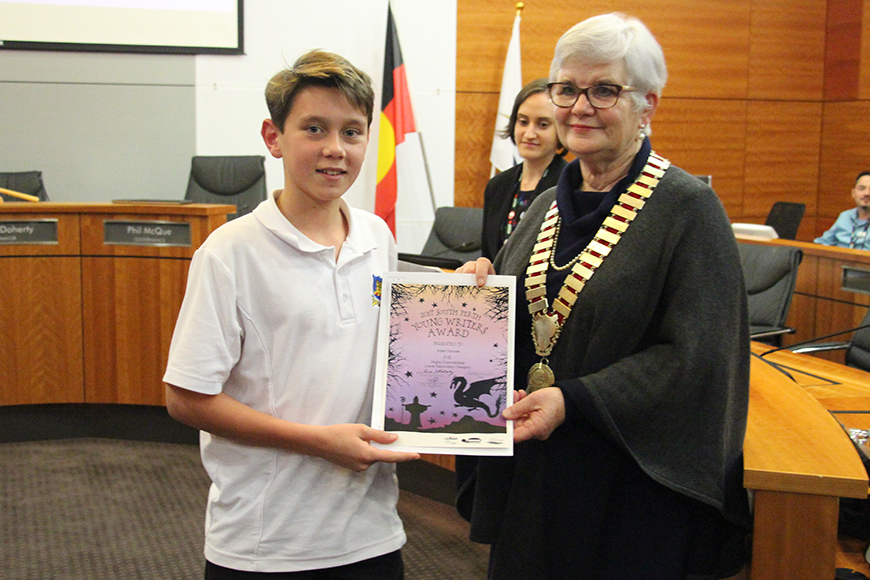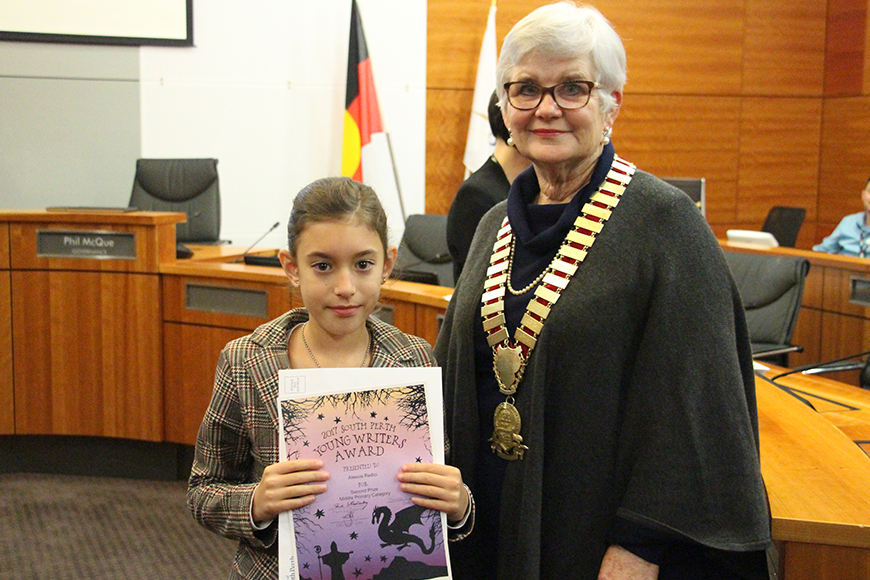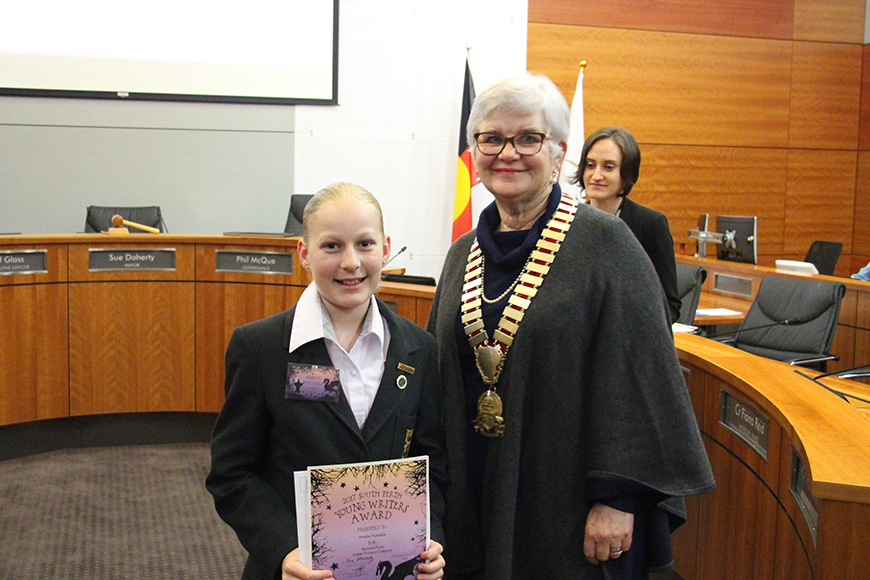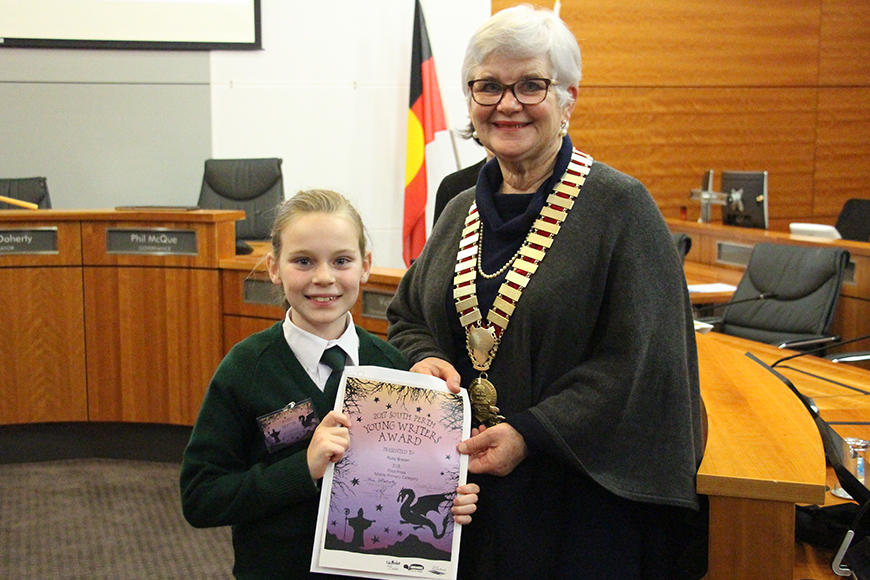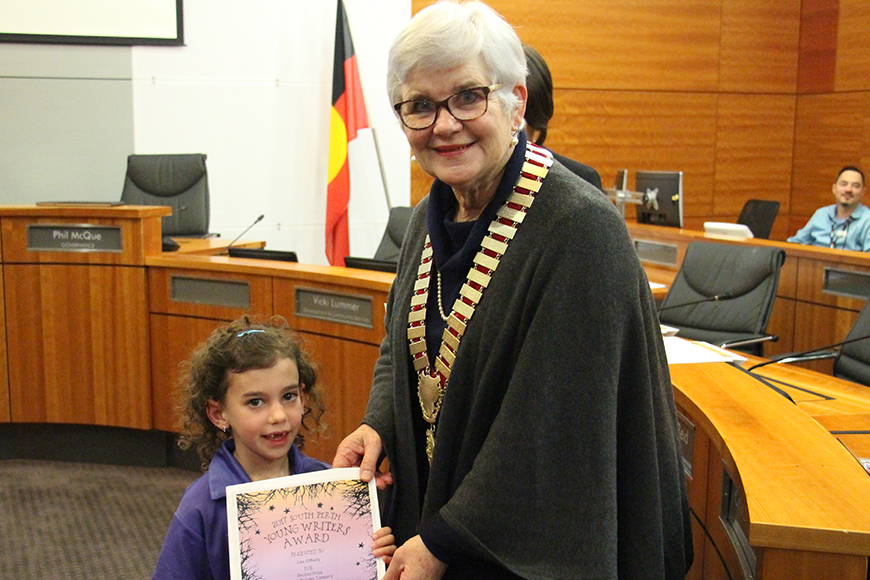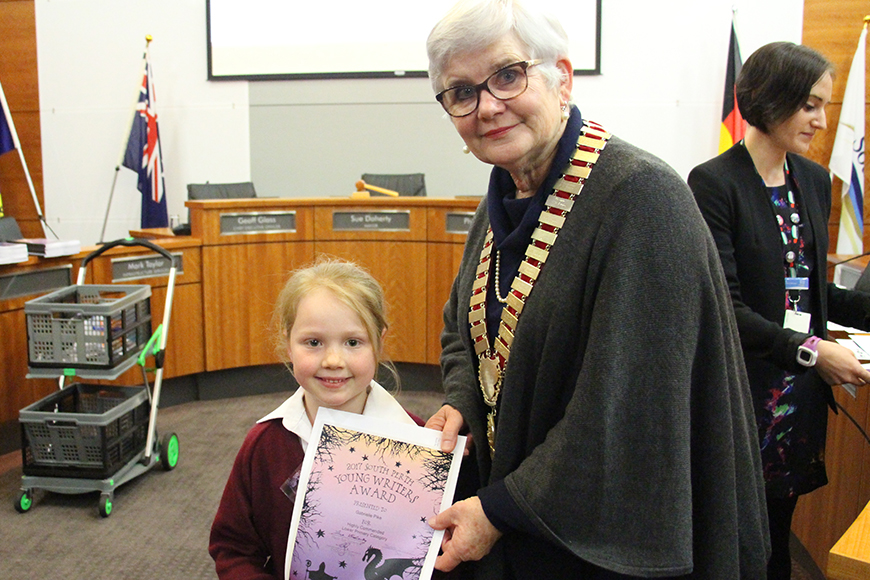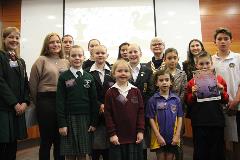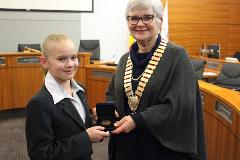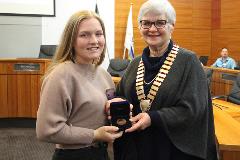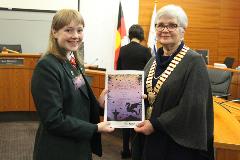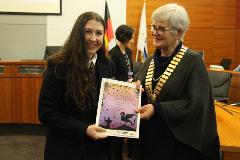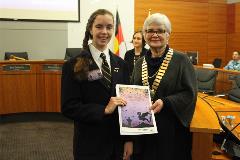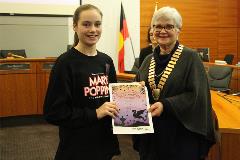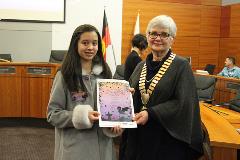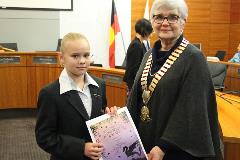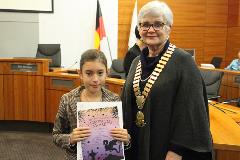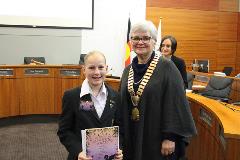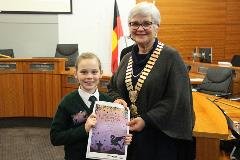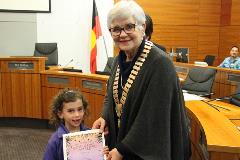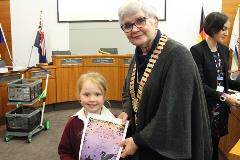 Media contact
For media enquiries, please contact the City's Communications Officer.