Hope Avenue Reserve in Salter Point upgraded
The upgrade to Hope Avenue Reserve in Salter Point is now complete after community consultation in September 2016.
The upgrade provides a new recreation space for the community in Salter Point. Eighty new trees were planted in the reserve this autumn, selected to attract birds and showcase local and waterwise trees suitable for suburban backyards. The new plantings feature fantastic flowers and foliage. As they mature the trees will provide plenty of shade for the new lawns, paths, seating and waterwise gardens.
Further new amenities include seats, a rubbish bin, drink fountain with dog bowl and a multi-court with a new netball hoop to complement the existing basketball hoop. A new park path provides accessible entry to the existing playground and new sitting areas, connecting Hope Avenue with Roebuck Drive.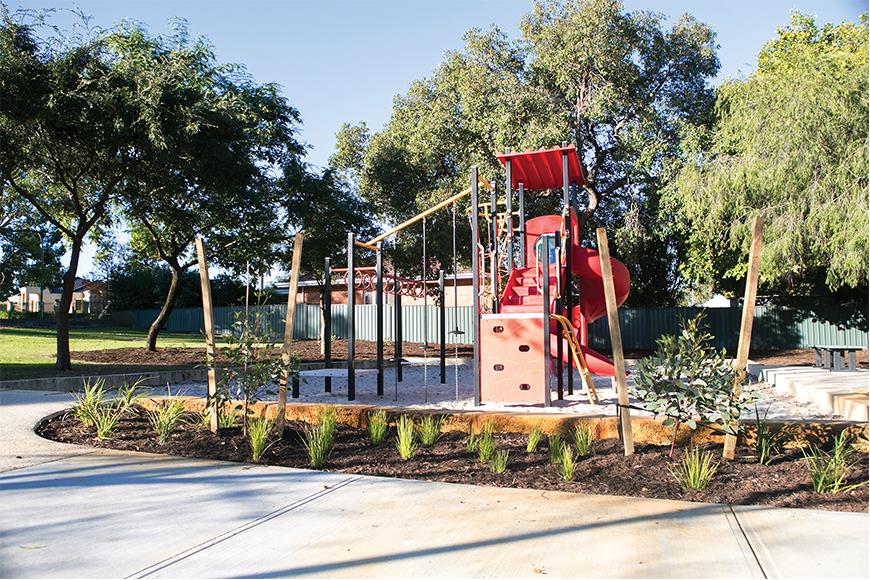 Contact us
For more information, please contact the City.