City's inventory of public art set to grow
The City's inventory of distinct and diverse public artworks is set to grow with more than 20 new works scheduled to be installed throughout the City over the next three years.

The artworks will contribute to the City's unique culture, while celebrating the identity and history of the community, enhancing the environment and contributing to a sense of place.

Western Australian artist Anne Neil's elegant series of sculptures known as Dappled Light is one of the most recent additions to the public art collection that has been delivered through the City's Developer Contribution policy. Located on the corner of Labouchere Rd and Charles St in South Perth, the abstract works were installed in December 2016. They reference the natural environment and invite the community to touch and interact with the sculptural forms.

The Developer Contribution policy requires developers of projects with a value of $4 million or greater to contribute at least 1% of the total project cost (excluding land value) towards public art. The contribution can be delivered as public art within the development itself, within the neighbouring precinct, or as a contribution to the City's Public Art Fund.
For more information visit the public art page.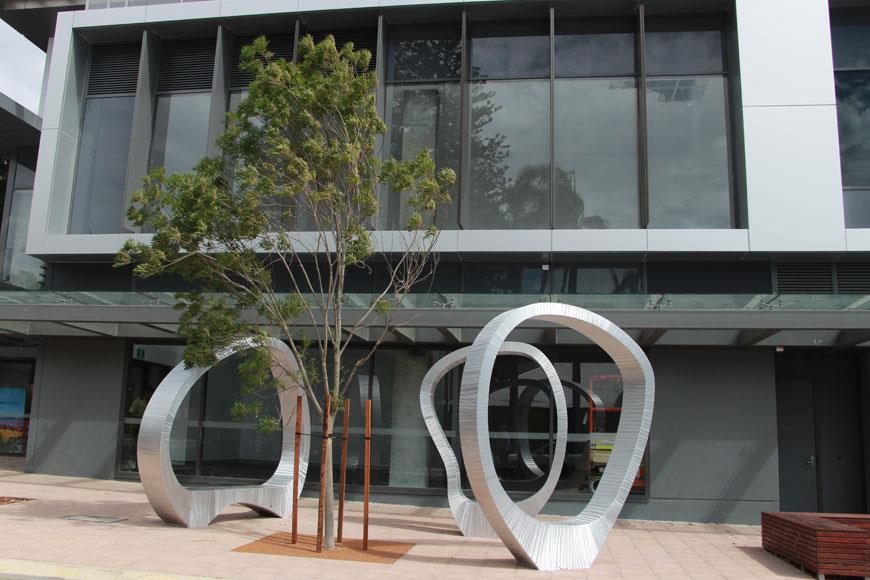 Contact us
For more information, please contact the City.