Environmentally friendly weed control
The City has recently purchased a steam weeder unit to reduce the overall use of chemicals within the City. Steam weeders offer non-toxic, non chemical weed control management.
You will see the unit being used around the City as an environmentally friendly alternative method of weed control in bushland and wetland areas as well as on street verges and median strips.
The unit super heats water to between 120-140C° and this is then applied to the weed via a variety of nozzle types. The heat causes the cells in the weed to explode. The process is very quick and you are able to see the results instantly. Initially, the weeds turn a bright green colour and after a day or two, they turn brown and die.
For more information about things the City is doing to reduce our impact on the environment, visit the Environment section of the website.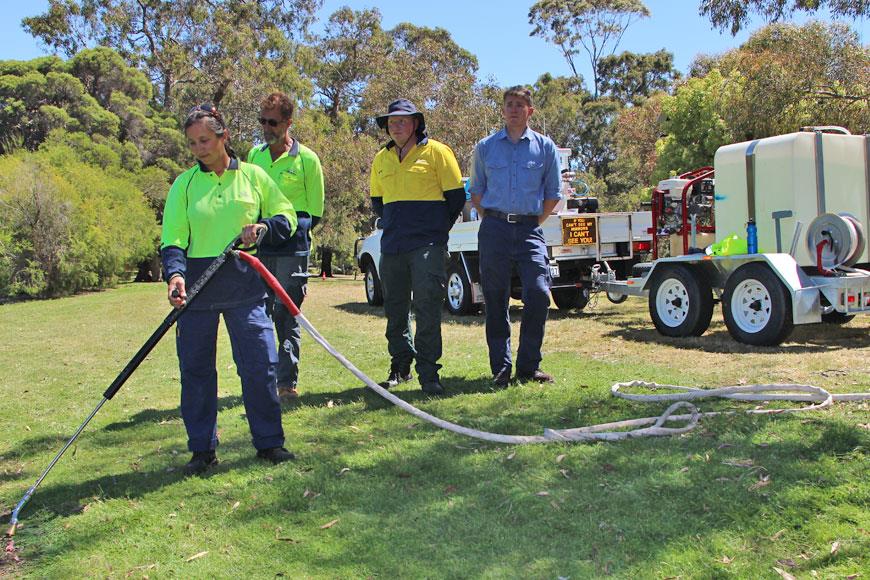 Contact us
For more information, please contact the City.