The Gatehouse by Alex Fossilo
Title: The Gatehouse
Artist: Alex Fossilo
Location: 152B Mill Point Road, South Perth
This playful and thoughtful walk-through structure was designed by the artist as a foil to the impressive scale building behind it. Fossilo is an emerging artist, this is his first public art commission.
Developer contribution to public art
In July 2014, Council endorsed a policy requiring developers of projects with a value of $4 million or greater to contribute at least 1% of the total project cost (excluding land value) towards public art. The contribution can be delivered as public art within the development itself, within the neighbouring precinct, or as a contribution to the City's Public Art Fund.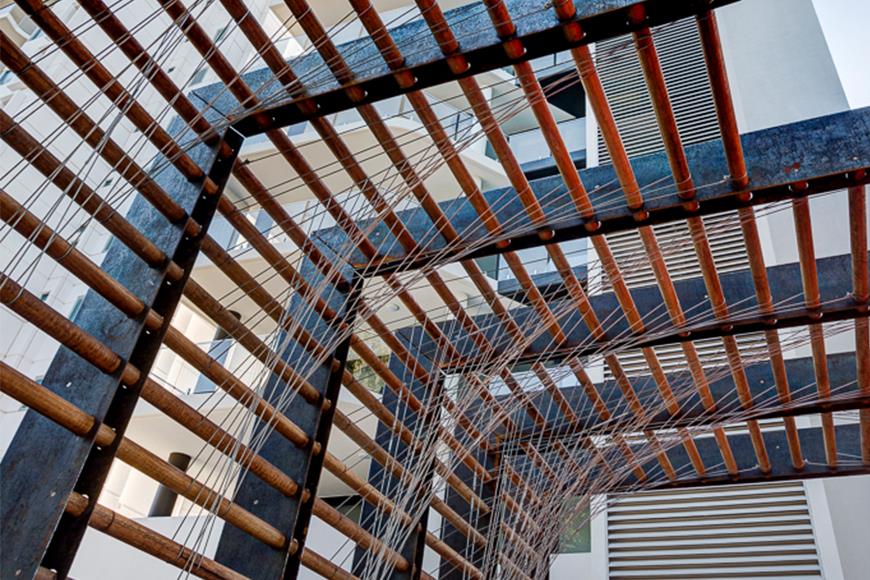 The Gatehouse by Alex Fossilo
Contact us
For more information, please contact the City.