Council Candidates for 2021
The City of South Perth's newly elected Council was determined on Saturday 16 October 2021.
The count of the votes commenced at 6pm at the City of South Perth Civic Centre, conducted by the City's Returning Officer.
The election results are as follows:
Mill Point Ward
Mary Choy was re-elected to her seat for a four year term.
Vote count:
Mary Choy - 1,571
Keryn Zeeb - 534
Fraser E James -333
Moresby Ward
Jennifer Nevard was elected to the Moresby Ward for a four year term.
Standing councillor Samantha Bradder was unsuccessful in retaining her place after serving on Council since February 2020.
Vote count:
Jennifer Nevard - 870
Samantha Bradder - 814
Murray Rosenberg - 328
Como Ward
Glenn Cridland was re-elected to his seat for a four year term.
Vote count:
Glenn Cridland - 734
Lucinda Crisp - 513
Roger Riachi - 472
Jenny McKay - 176
Fadumo Dahir Mohamud - 112
Manning Ward
Blake D'Souza was elected unopposed for a four year term.

The new and re-elected Councillors were sworn in on Monday 18 October 2021 and Blake D'Souza was re-elected as Deputy Mayor.

Congratulations to our new and returning Councillors and thank you to everyone who nominated and voted in this year's local government election.

Thank you to Samantha Bradder for representing our community, we wish her all the best for the future.

For further details about the election visit Western Australian Electoral Commission website.

Fadumo Dahir Mohamud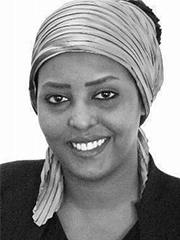 I am Fadumo,(ikra)
I am Nominating as councillor of Como ward City of South Perth.
My expertise is in sales/customer services. Since my teenage years, I worked abroad; I learned a lot about people and the value and importance of shouldering responsibilities. By tackling obstacles throughout my life, I have developed skills that can enable me to make our community thrive.
I have a business mindset, cohesive policies, and decision-making skills. During my time in various customer services and businesses, I have developed excellence in communication skills.
I intend to help transparency and efficiency within the community local businesses/customer services by contributing my experience of running small businesses.
I represent ethical/reliable.
Please vote for me. I can handle responsibilities.
Email: ikraadam2@gmail.com
Roger Riachi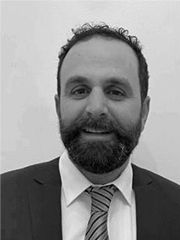 Let Me Be Your Voice!
My family Loves living in the Como Ward, my wife and I have three children attending Como PS.
I am committed to our community and my family are actively involved in local community and sporting clubs.
I am passionate about Como and the City more broadly and want it to remain a great place to live!
I support development which strengthens the existing community feel, protects amenity, improves our suburb and is of sensible size and scale.
I will stand strong against unwarranted over development!
I believe in transparency and accountability and advocate for sound financial management.
I will strive to ensure that City projects meet community expectations, achieve value for money outcomes and great results for the City!!
I will at all times represent the people of Como!!!
Mobile: 0400 446 001
Postal Address: 186 Coode Street COMO 6152
Email: rariachi@hotmail.com
Jenny McKay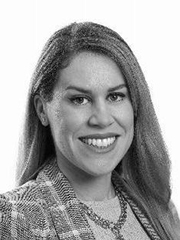 My family first moved into the South Perth area nearly ten years ago. I love this community; I'm running for Council because I want to see Como continue to be a great place to live and work.
I work for the Australian Alzheimer's Research Foundation, coordinating clinical trials and volunteer as a class representative for my children's school. I want to bring that experience to serve as your local Councillor.
Our community is seeing real change with our City's finances getting into shape and new Council leadership. I'll support our Mayor and Council and be a fresh voice for Como as your local Councillor, so residents are no longer ignored on issues like planning.
Council works best when local people are willing to contribute new ideas and a fresh approach. It's time Como had somebody new.
Mobile: 0403 596 088
Email: j.mckay87@outlook.com
Glenn Cridland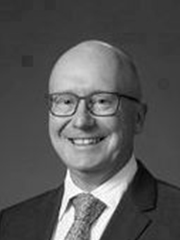 Re-elect a Como local!
Our three kids have gone to school / played sport locally and we have lived in South Perth for 23 years.
I am an active supporter of community/sporting clubs and have represented Como on council since 2009 (inc as Deputy Mayor 2013-19).
As the most experienced serving councillor and easily contactable to hear your views, I have deep knowledge of both the issues facing our City and our finances.
I have a passion for our Como and protecting its amenity.
I am committed to good City governance and integrity, protecting green open space, improving our tree cover and community facilities while being financially responsible. I've a proven track record of initiatives and results that benefit residents eg working to get the Manning Onramp and protecting EJ and Comer Reserve.
Mobile: 0438 686 175
Postal Address: 61 Thelma Street COMO 6152
Email: glenn.cridland@bigpond.com
Social Network Address: facebook.com/CouncillorCridland4Como
Lucinda Crisp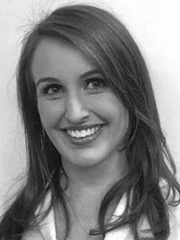 My name is Lucinda Crisp and I am a practising Community Pharmacist.
The City of South Perth has been my home for the last 23 years and I am passionate about our beautiful riverside suburb. We should be proud of the community we currently enjoy and I would like to continue building on this.
I have a keen interest in the City's sustainable growth and would like to see infrastructure put in place to ensure our City remains highly accessible for locals and visitors alike.
I have experience managing small businesses, working for not-for-profit organisations, and volunteering for community groups.
If you vote for me, I will consider all opinions and suggestions for the future vision of the City of South Perth, and I will endeavour to always act in you and your family's best interest.
Mobile: 0412 742 711
Email: lucindaincomo@gmail.com
Social Network Address: https://www.facebook.com/Lucinda-in-Como-101086142325288
Blake D'Souza has been elected unopposed for a term of four years.

Samantha Bradder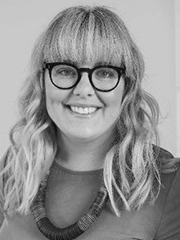 As your Moresby Ward Councillor, I am nominating for a second term. My experience in public health, community engagement and policy development has given me the opportunity to plan and implement initiatives to promote better health and a safer community for everyone. During these uncertain times, the physical and mental health of everyone is important. I am dedicated to delivering positive outcomes for residents, local businesses,
and our community.
During my time on Council, I have developed my skills in governance and local government policy and have been part of a cohesive and engaged council group. I have advocated for both the City's first Public Health Plan and Reconciliation Action Plan.
I represent a fresh, genuine, motivated, and strong local voice that represents you!
Postal Address: 2/61 Hobbs Avenue COMO 6152
Email: sambmoresbyward@gmail.com
Social Network Address: https://www.facebook.com/samformoresbywardsouthperth
Jennifer Nevard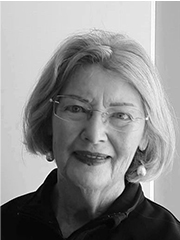 Jenny is honest and hard-working and has the time to focus on your concerns.
She is married to Peter with two adult daughters She has lived in City of South Perth 17 years.
She is keen for low Council rates and transparent decision-making; for reduced metred parking especially in recreation areas, and improved crime reduction initiatives.
Jenny supports keeping parklands for: community activities, flexible use and for health, fitness and celebration She will work for improved safety for our neighbourhoods and for thriving small business.
She supports public, community and shared transport options for lower impact commuting and recreation.
She will use her extensive experience working on policy, planning, governance, outcome measures and budgets, to work for good Council decisions for residents.
Mobile: 0438 559 228
Email: jenniferformoresby@gmail.com
Social Network Address: https://www.facebook.com/southperthstoppress
Murray Rosenberg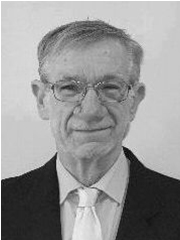 I can bring integrity, service and time to the role of councillor. I know the district well having lived here for about 40 years. I have completed post graduate qualifications in information technology and management working for many years in the information technology industry.
My goals as a councillor include the following;-
1. Improve traffic flow. Some of our quiet streets are becoming major traffic
thoroughfares
2. Act to become a more environmentally sustainable community.
3. Keep community ovals for use by a variety of sporting groups and clubs.
4. Support the Local Planning Strategy. eg. activity centres and urban corridors
5. Develop a more equitable and fairer community
6. Respect the privacy of community citizens.
Vote Murray Rosenberg for progress with fairness.
Mobile: 0413 190 665
Email: mrosen@aussiebroadband.com.au
Mary Choy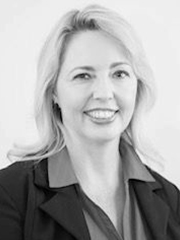 A long-term South Perth resident/ratepayer, registered lawyer, accredited mediator, experienced small business owner and mother of two, Mary values the unique beauty of our Mill Point Ward and is passionate about community and local business involvement in the stewardship of our city.
Mary's energy and enthusiasm has seen her actively involved in the community and on Council representing the needs of residents.
Whilst recognizing the City needs to remain prosperous, Mary is also committed to preserving local assets, including the foreshore.
Mary is a strong advocate for increased community engagement and consultation and her advocacy, dispute resolution skills and experience have and will continue to put her in good stead in acting proactively as a Councillor on behalf of her constituents.
Mobile: 0409 917 775
Postal Address: PO Box 1248 SOUTH PERTH 6951
Email: marychoyforsouthperth@gmail.com
Social Network Address: https://www.facebook.com/MaryforMillPointWard/
Fraser E James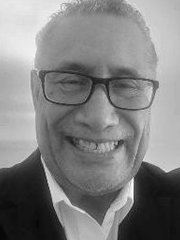 Fraser has extensive experience in local government, having formally worked for 13 years in the Infrastructure and Finance sectors within the 'City of South Perth.'
A former Police Officer, Fraser is committed to safeguarding housing and vehicles in hot spot areas as identified by residents.
He wishes to retain and build upon the sense of a 'village feeling' while properly planning for those areas under expansion.
Fraser's background and experience within the 'City of South Perth Council' commits him to ensuring financial integrity for ratepayers.
Fraser is married with one daughter and his family have lived in South Perth for 30 years.
He is passionate about animals, walking his black Kelpie dog Tanner morning and evening between the EJ Oval and the South Perth foreshore.
Email: fraserjamesforsouthperth@gmail.com
Social Network Address: Fraser E. James running for Council
Keryn Zeeb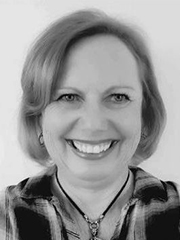 I am seeking your vote to become an active new voice for Mill Point Ward, on our Council. I am currently a strong advocate on important local issues such as the necessity to balance the demands of State Government, with respect to Urban Infill, with the needs and aspirations of our community. I have provided numerous submissions to Council and State Government while also maintaining a committed involvement in a wide variety of local community and sporting groups. My professional background is in Education and my family and I are long term residents of South Perth. I believe it is time for me to move from 'behind the scenes', to a position on Council where I can truly make a difference and bring about a better Mill Point Ward for us all. Help me to support you! Thank you.

Mobile: 0409 089 490
Email: kerynzeebformillpointward@gmail.com
Social Network Address: https://www.facebook.com/millpointward