South Perth Sounds (formally the Fiesta Concert) is the City's annual community concert.

South Perth Sounds will return to Sir James Mitchell Park on South Perth foreshore on Saturday 24 February 2018 with entertainment from 4pm-8.30pm.
The free community celebration will feature Perth Symphony Orchestra and the WAAPA Gospel Choir as they come together to perform Faith & Freedom: the music of George Michael. The concert follows their sell out performance earlier this year at the Astor Theatre in Mount Lawley which received rave reviews.
Pack a picnic, bring your family and friends along while you enjoy an evening of your favourite George Michael and WHAM songs with a fresh orchestral twist by Perth Symphony's strings, drums and percussion.
Since 1994, the City of South Perth has hosted headline acts including Marina Prior, The Wiggles, The Black Sorrows, Joe Camilleri, Wendy Matthews, Paul Kelly, Ian Moss, James Morrison, Thirsty Merc, Jungle Giants, Montaigne and Nathaniel just to name a few!


News Listings
January 2018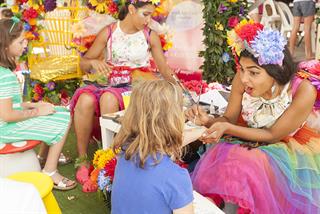 Local festivals and fun summer events often come with large crowds. Losing sight of your child at a large event can be heart-stopping. However, a good safety plan can make sure your day doesn't end in tears.
October 2017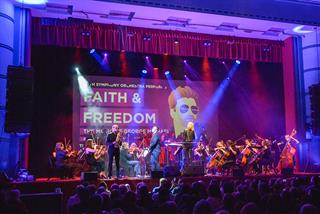 The City's annual summer concert is set to return to the South Perth foreshore on Saturday 24 February 2018 with a brand new name.