The Fiesta Concert is the City's annual community celebration.
Since 1994, the City of South Perth has also hosted some special headline acts including Marina Prior, The Wiggles, The Black Sorrows, Joe Camilleri, Wendy Matthews, Paul Kelly, Ian Moss, James Morrison, Thirsty Merc, Jungle Giants, Montaigne and Nathaniel just to name a few!


In 2017, the Fiesta Concert will take place on Saturday 25 February. Stay tuned for more details.
Related news
News Listings
August 2016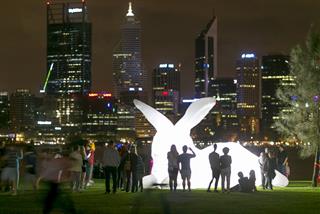 Expressions of Interest (EOIs) open for partners who would like to be part of the City's arts and events season occurring from November 2016 to April 2017.