The Fiesta Concert is the City's annual community celebration.
Since 1994, the City of South Perth has also hosted some special headline acts including Marina Prior, The Wiggles, The Black Sorrows, Joe Camilleri, Wendy Matthews, Paul Kelly, Ian Moss, James Morrison, Thirsty Merc, Jungle Giants, Montaigne and Nathaniel just to name a few!

In 2017, the concert will take place on Saturday 25 February 2017 from 5–9.30pm, and feature prominent Australian singer-songwriter Emma Louise. A rare kind of talent, writing songs is as natural as breathing to Emma Louise. Her new album titled 'Supercry' features intensively evocative tunes such as Illuminate, West End Kids and Talk Baby Talk which will resonate with the audience and make for a magical evening under the stars. Emma's breakthrough song Jungle from her stunning 2011 debut went on to become a Top 5 hit in the UK, France and Italy.

Emma Louise will be supported by spiritual and soulful voice of Brisbane singer-songwriter Thelma Plum, a family activity area and a gourmet food village. The evening will conclude with the spectacular Pagoda Resort & Spa fireworks display launched from the Swan River.
'Like' the City's Facebook event page for updates.
Events Listing
Fiesta Concert 2017
The Fiesta Concert will take place on the iconic South Perth foreshore featuring prominent Australian singer-songwriter Emma Louise and supported by Thelma Plum.
News Listings
February 2017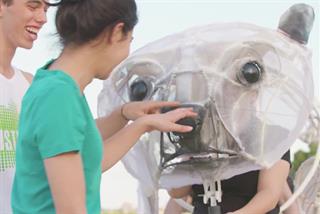 ​A giant bear created by performance artist and puppeteer, Chloe Flockart will entertain audiences as part of the City of South Perth's summer calendar of arts and events.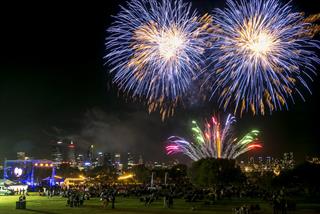 The City will be hosting the Pagoda Resort & Spa fireworks as part of the Fiesta Concert on Saturday 25 February. A water exclusion zone will be in place within a 100 metre radius of the water barge located near the flagpole at Sir James Mitchell Park from 6.30-10pm.