Out on the Water in South Perth - Salter Point Sea Scouts 15-18 years
Event Information
Date

DATE


5 April 2023 - 3 April 2024


Add event to calendar

Time

TIME
7 - 9PM

Location

LOCATION
Salter Point Scout Hall
Elderfield Rd, Salter Point

Cost

COST
Free

Hosted by

HOSTED BY
City of South Perth and Salter Point Sea Scouts

Extra Information

Bookings essential
Salter Point Sea Scouts are welcoming Venturers ages 15 to 18 years old to come and take part in their program of activities.
Venturer Scouts practice and enhance their leadership and planning abilities, develop necessary skills and safety techniques, find a sense of belonging and share the experience of personal development.

What to expect: Cooking, learning first aid, canoeing, navigation nights, planning camps, learning bushcraft, games, visiting new places and of course tying knots
Date: Wednesdays
Time: 7-9pm
Location: Salter Point Scout Hall, Elderfield Rd, Salter Point
Age: 15-18 years
What to bring: A spirit for adventure
What to wear: Comfortable clothes you don't mind getting dirty.
Out on the Water in South Perth is a program a free events that offers a unique opportunity for children and adults of all abilities to take part in a range of water-based activities under the expert guidance of Curtin Rowing Club and Salter Point Sea Scouts.
The year-long program includes a host of experiences including rowing, canoeing, sailing as well as land-based activities like bush walking and rock climbing.
Out on the Water South Perth is open to people who live, work or study in the City of South Perth and participants can take part on a regular or casual basis.
The State Government through the Department of Local Government, Sport and Cultural Industries is a major supporter of Out on the Water in South Perth. Sport and recreation creates vibrant, inclusive and connected WA communities.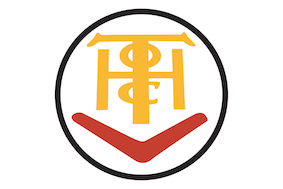 Events