Reconciliation Week Musicians In-Residence
Event Information
Date

DATE


27 May - 2 June 2022


Add event to calendar

Time

TIME
All day

Location

LOCATION
South Perth and Manning Library

Cost

COST
Free

Hosted by

HOSTED BY
South Perth Libraries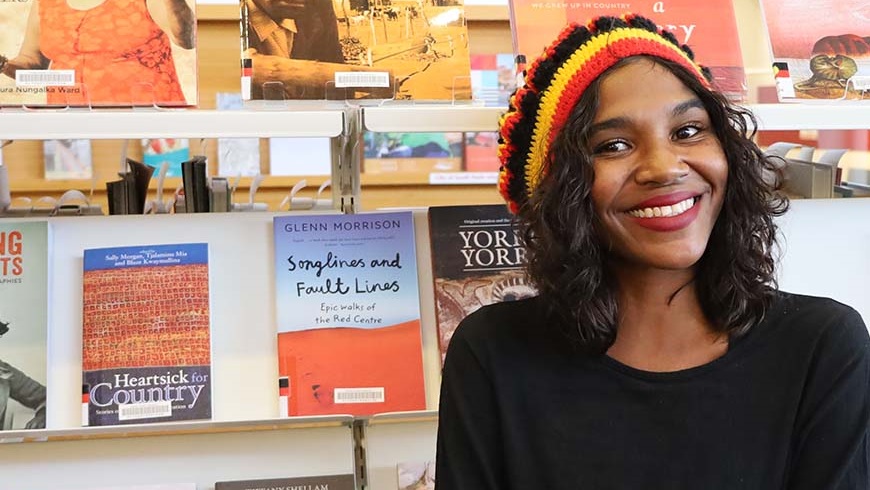 In celebration of Reconciliation Week, City of South Perth Libraries will host local indigenous acoustic duo Mad Dash to showcase their creative process and music.
Come along and listen to Mad Dash create contemporary Noongar nursery rhymes. The duo including Ashonique Coffin and Dan Chandler will be happy to chat, answer questions or explain their process for creating Noongar nursery rhymes.
Don't miss your chance to watch musicians create new music and discuss aspects of their music and creative process.
Mad Dash will be spending time at both library branches:
South Perth Library
Friday 27 May 9.30am-5.30pm

Saturday 28 May 10am-4pm

Monday 30 May 9.30am-5.30pm
Manning Library
Tuesday 31 May 9.30am-5.30pm

Wednesday 1 June 9.30am-7pm

Thursday 2 June 9.30am-5.30pm



About the artists
Mad Dash is made up of Ashonique Coffin and Dan Chandler. Ashonique is a Nyiyiparli / Wadarndi singer who has been studying music at Perth Creative College for the last two years. Dan is a Minang / Noongar musician, who specialises in classical and contemporary guitar methods.