By The River by Jenni Vecca - Box Gallery, Manning
Event Information
Date

DATE


25 April - 26 July 2022


Add event to calendar

Time

TIME
All day

Location

LOCATION
Box Gallery, Manning
2 Conochie Cres, Manning

Cost

COST
Free

Hosted by

HOSTED BY
City of South Perth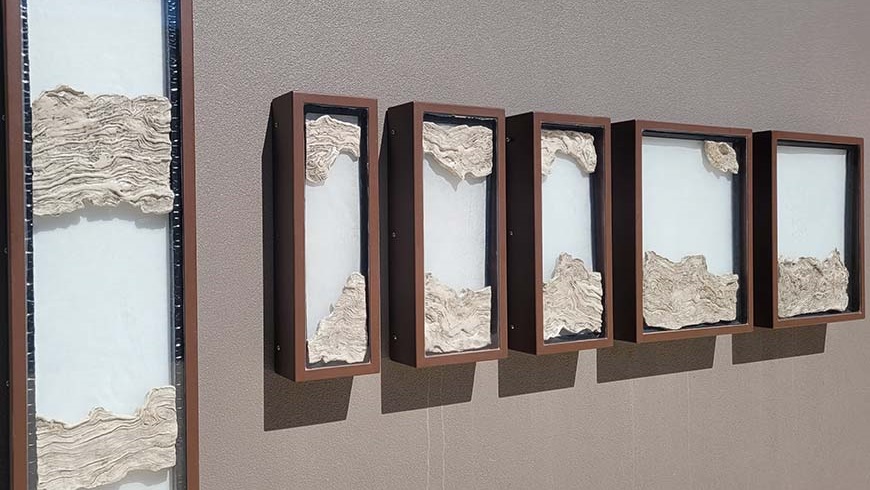 A new exhibition titled By The River by Jenni Vecca has opened at Box Gallery, Manning and will be on display to the community until 26 July 2022.
Jenni Vacca is a West Australian ceramic artist whose work is deeply informed by local landscapes. She is fascinated by the recurrence of certain patterns that emerge from widely disparate processes in nature. Her creative practice is a way of participating in the temporal processes of growth and decay.
In this exhibition, inspiration has been taken from the Canning River landscape, responding to the form and texture of native trees such as the Sheoak, Tea Tree and Paper Bark, and patterns flowing on the rippling water.
This work is composed of relief prints, made by pressing clay directly into a tree trunk. These prints, marked with the tree's growth pattern, were cut and arranged to create this installation. The clay fragments, and negative spaces between them, make up one larger work which flows across the first nine frames.
Jenni's work can be viewed at jennivacca.com and is available for purchase. Please contact for all enquiries.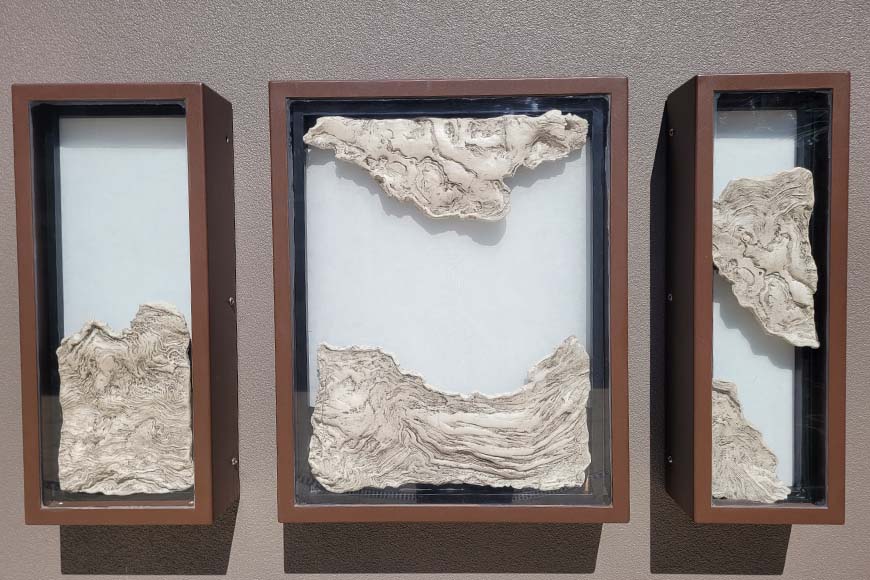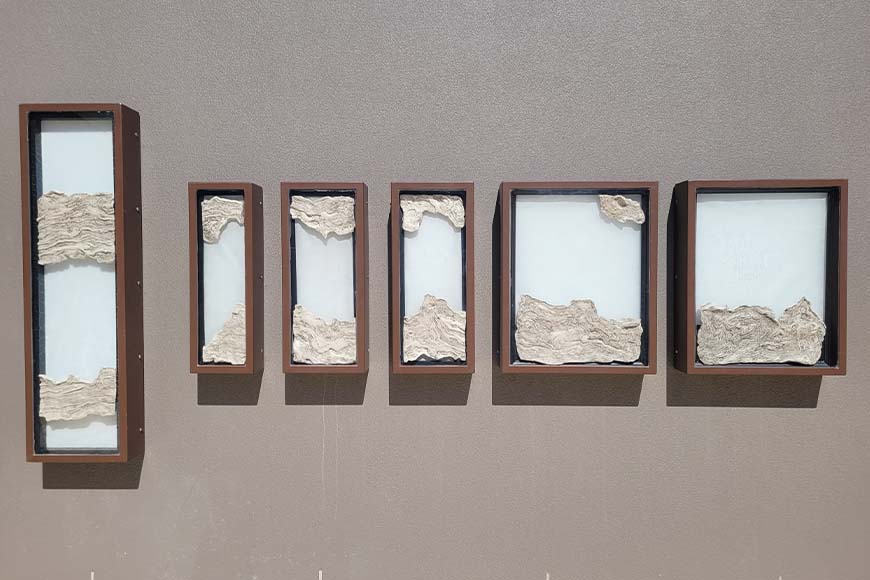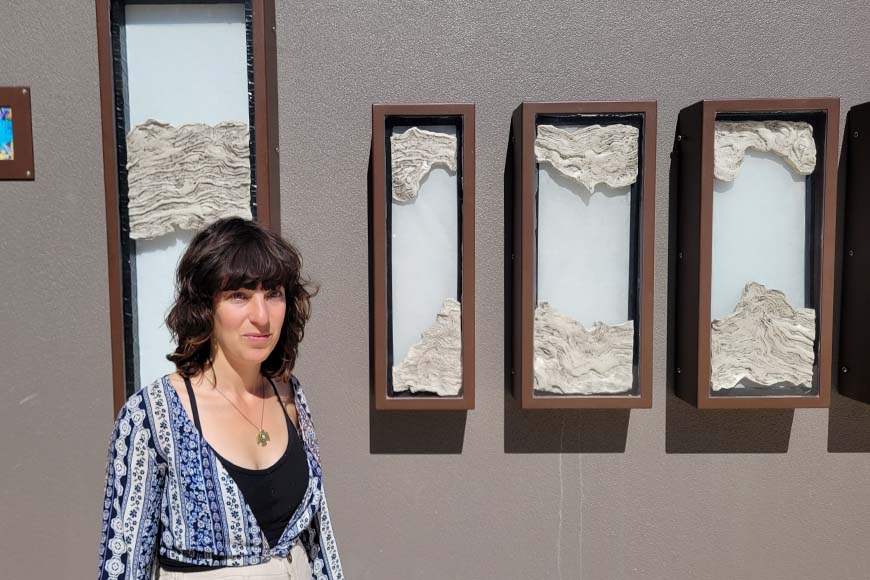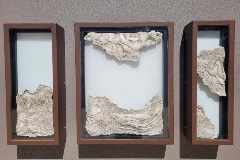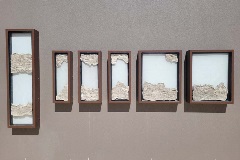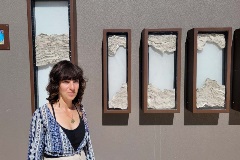 Contact us
For more information, please contact the City.