Words with Wine: Barry Divola
Event Information
Date

DATE
8 December 2021
Add event to calendar

Time

TIME
6.30 - 7.30PM

Location

LOCATION
South Perth Library
Cnr Sandgate St & South Tce, South Perth

Cost

COST
Free, booking essential

Hosted by

HOSTED BY
City of South Perth Libraries

Extra Information

Catering includes one glass of wine per ticket. Tea, coffee and non-caffeinated drinks.

In the interests of more sustainable living please BYO mug and/or water bottle.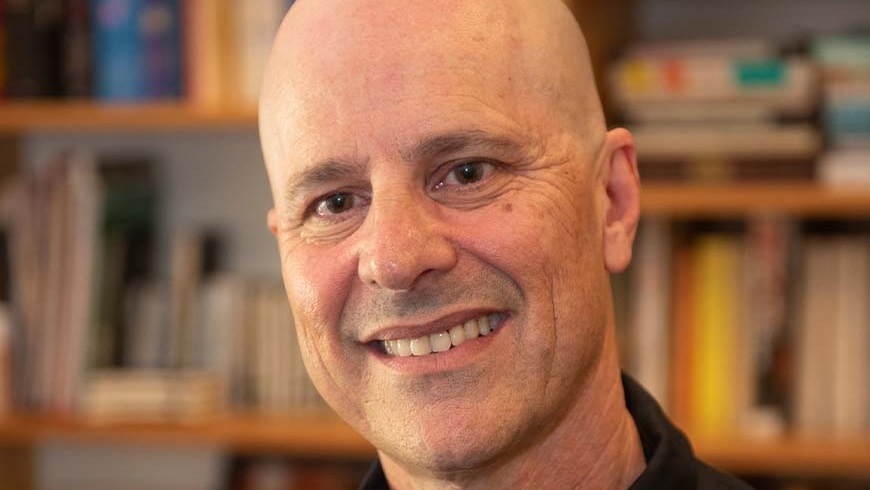 Enjoy an evening of music and storytelling, as local musician, award-winning journalist and author Barry Divola tells the story of his new novel Driving Stevie Fracasso. Barry will also perform a short acoustic set of songs that inspired the story.
Driving Stevie Fracasso follows the story of two estranged brothers – a jaded music journalist and a washed-up rock star – who find themselves in a stolen car on a road trip from Texas to New York. What could possibly go wrong?
It's a love letter to New York, to the open road, to family, to love and to finding everything you didn't know you were missing.
About the Author
Barry Divola is a journalist and author born and bred in Sydney, currently living in Perth. He writes regularly for The Sydney Morning Herald, The Australian Financial Review and Qantas Magazine. He was a senior writer for Rolling Stone (Australia), the long-time music critic for Who, and his work has appeared internationally. Driving Stevie Fracasso is his first novel, but he has published eight other books – four non-fiction books, three children's books and a book of short fiction (Nineteen Seventysomething).
About Words with Wine
Enjoy a glass of wine while listening to a published author speak about their work and read an excerpt or two. Most authors will share some information about their writing process, how and why they came to write their featured prose or poetry and they may share some interesting or entertaining related trivia. This event series is designed to spotlight a blend of established and emerging authors.
Book sales and signing will be available courtesy of Millpoint Caffe Bookshop.
Doors open at 6.15pm - no need to print your ticket, there will be an attendance list at the door.

Parking available outside the library and in the lower carpark off South Tce as well as along Sandgate St and South Tce.
In the interests of more sustainable living please BYO mug &/or water bottle.